For Part 2 of the visit Mazatlán travel blog post, I chose one photo to represent each day. I hope these photos of the day give you a sense of how incredible this trip was.
Day 4 brought a freak ice storm—and by ice, I mean ice crystals the size of eggs with sharp, irregular edges. Ouch! Even the lifetime residents of Mazatlán had never seen anything like it!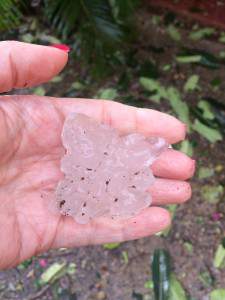 By Day 5, the sun was back out and I was enjoying an indescribably delicious BLT, salad, and beer at Surf's Up.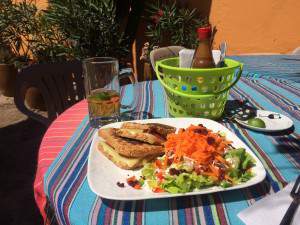 Day 6 took us into Centro for a steak dinner on the plaza with friends. Here are the ladies: Carol, me, and Linda.
Day 7, we went beach house hunting (and dreaming).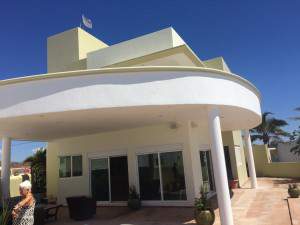 Day 8 was Rock 'N Roll Day at Surf's Up and some friends drove down to join us. Fernando loved his coconut!
Day 9, soaking up the final bit of sun and waves before getting on a plane to come home.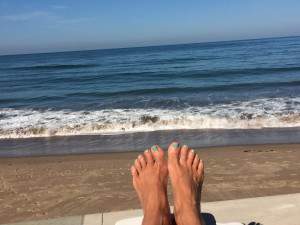 Okay, I said one photo of the day, but I couldn't resist one more from our last day. Here's Razz overseeing our move out.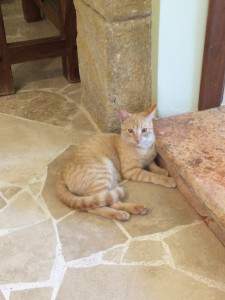 I'd love to see your favorite vacation photos.
Any cool sunset or weather-related photos?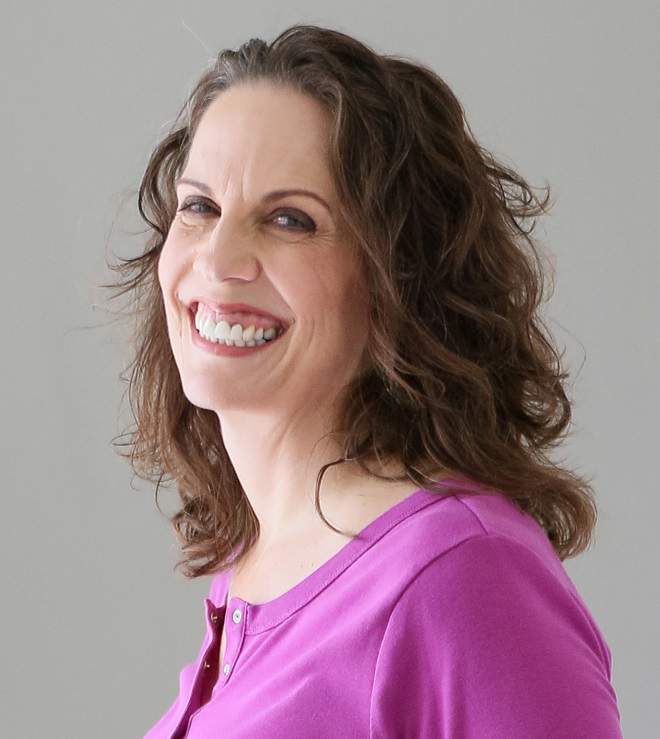 Christie is an author and professional communicator who blogs about life transitions, wellness, mindfulness, and anything else that answers the question "So what? Now what?"