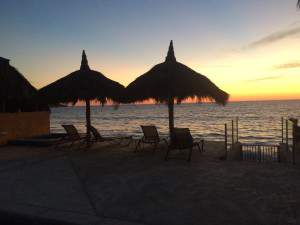 I am writing today's blog from El Sol La Vida in beautiful Nuevo Mazatlán. I feel so blessed to be in a position where we can travel to such wonderful places. Don't get me wrong, We've worked hard to get to this point of our lives, but I also recognize that there is some good fortune involved as well. For that, I am exceedingly grateful.
They say a picture is worth a thousand words, so here goes:
The first sunset of each trip here takes my breath away—but in truth, each one seems more beautiful than the last.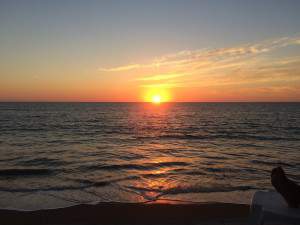 Perfect bookends to Day 2—Each day begins with an oceanside breakfast and a long walk on the beach. Each day ends watching the aforementioned breathtaking sunset and dinner with friends.
Day 3—Walks on the beach are often followed by yoga or strength training in my makeshift gym using the Sworkit app. I highly recommend it for working out while traveling, or any time you don't want to go the gym.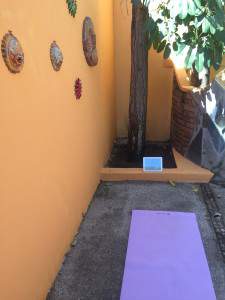 That's all for now. Stayed tuned for Part 2 next week.
Please share one of your favorite vacation memories, with a photo if you have one.
What's your preferred method of exercise when traveling?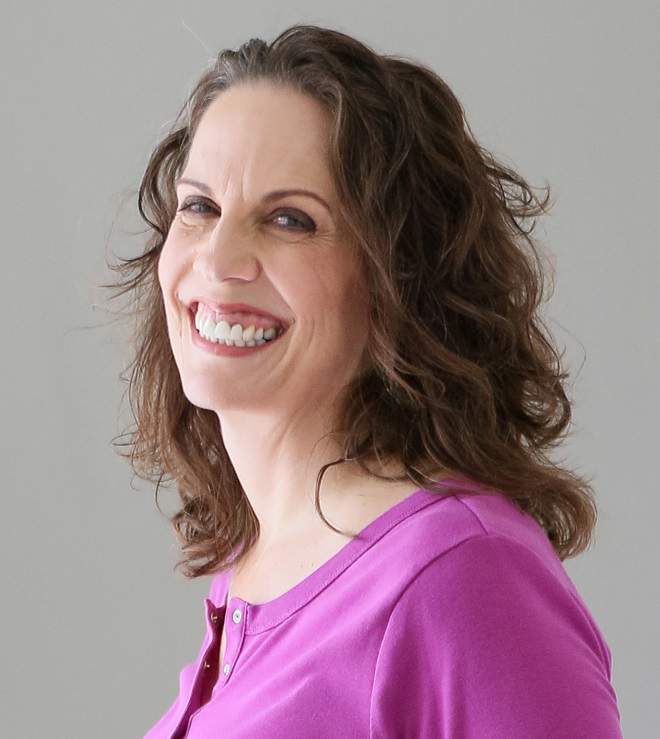 Christie is an author and professional communicator who blogs about life transitions, wellness, mindfulness, and anything else that answers the question "So what? Now what?"