"Life should not be a journey to the grave with the intention of arriving safely in a pretty and well preserved body, but rather to skid in broadside in a cloud of smoke, thoroughly used up, totally worn out, and loudly proclaiming 'Wow! What a Ride!'" ~Hunter S. Thompson
In my head, I am still a young woman, but the outside world keeps trying to tell me that may not be entirely true. I can't promise I won't hurt the next person that starts a sentence with, "At your age," "as we age," or "at a certain age." This is usually followed by some unpleasant fact about my deteriorating body, such as your eyesight gets worse, your skin loses its elasticity and gets drier, or you don't sleep as well. Time is not always kind. As my grandmother used to say, "It's hell getting old."
But the thing is, if someone promised with a wave of a magic wand they could make me 20 again, or 30, or even 40, I'd decline. I like where I'm at right now. There are a lot of fabulous things about being 50, and if the tradeoff is my body's not as finely tuned as it once was, so be it.
So today instead of bemoaning the things I've left behind, I want to share my top 10 Fabulous 50s Facts:
10 — Curlier hair. For some unknown reason, my hair has gotten curlier as I've aged. While I once spent ridiculous amounts of time and money getting my hair permed, I now just gel, scrunch, and go!
9 — A healthy savings account. Being a young parent in an entry level job doesn't leave much paycheck at the end of the month. As I've gotten older, my income has increased while my obligations have decreased, allowing me to tuck something away for emergencies and retirement. That peace of mind is more valuable than the money itself.
8 — No more children in school. No more carpooling. No more homework. No more picking up kids from the truancy center. No more worrying about grades, graduation, peer pressure, or any of the numerous concerns that plague parents of minor children.
7 — Freedom. With the savings account and the empty nest comes the freedom to relax a little, to travel, to splurge occasionally, to make decisions based more on what I want. I've earned the freedom to be a little selfish on occasion.
6 — Adult children. I don't know if there is anything more rewarding than a close relationship with your adult child. I love going out with them, visiting their homes, having them visit mine. Mostly I love talking with them—about everything from important life decisions and self-discoveries to favorite television shows and the latest social media posts.
5 — Grandchildren. Anyone who knows me doesn't have to be told how I feel about being a grandmother. Nothing compares to a hug from a grandchild or their squeals of delight when they see you coming. Absolute pure joy.
4 — Memories. The longer you live, the more memories you collect. I experience almost as much joy looking at photos and reminiscing about fun times as I did when the events took place. I've been recently cleaning out old emails and laughing about the many funny things the grandchildren have said and done. In fact, very few emails actually got "cleaned out," because I couldn't bear to part with them.
3 — Mature, established relationships. Young friendships are often wrought with petty jealousies, insecurities, competition. The relationships that have lasted in my life are with people I deeply care about and who accept me as I am, in all my imperfect glory. They are friendships based on mutual respect and support.
2 — Confidence. I'd be lying if I said I've grown out of all of my insecurities, but I definitely am more comfortable in my own skin—figuratively and literally— than I have ever been. Knowing I don't have a 20-year-old's body and never will again gives me the freedom to quit trying to look perfect. Good enough is good enough. Knowing that I have overcome numerous challenges and obtained many successes in my life gives me confidence that I can overcome the next challenge and reach the next goal.
1 — Experience and the wisdom it brings. In my 50+ years of existence, I have gained experience and wisdom that only time can provide. I honestly wouldn't change a thing. Each step, including the missteps, taught me something and together they have brought me to where I am today, and I am incredibly blessed and happy.
I'd love it if you'd share which decade of life you are in and what is the best aspect and the most challenging aspect for you.
Any advice for those coming behind you?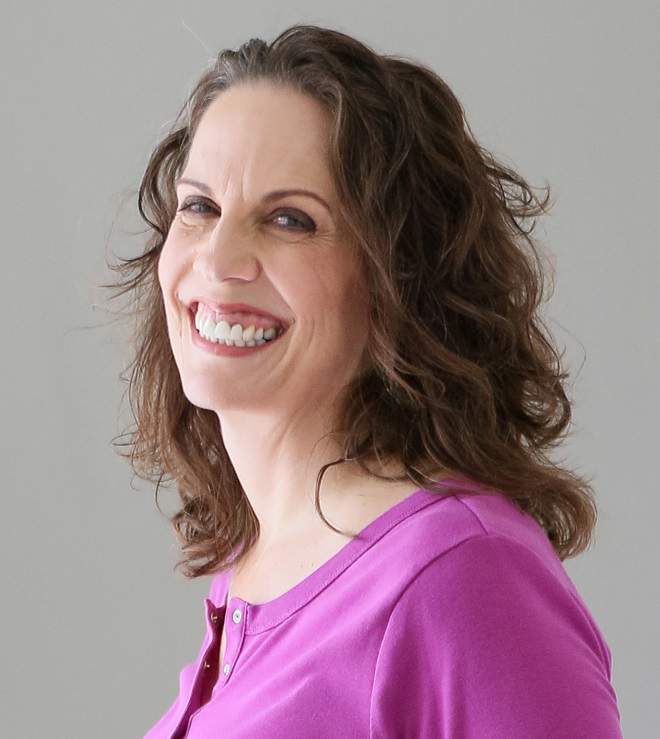 Christie is an author and professional communicator who blogs about life transitions, wellness, mindfulness, and anything else that answers the question "So what? Now what?"