I'm officially on vacation and taking a break, not just from my day job, but from writing as well. That means you get a photo recap of my girls trip to Park City (lucky you). Is this the modern equivalent of forcing you to watch vacation slides? The only thing is now you can leave early without hurting anyone's feelings–but please don't! (Read all the way to the end and leave a comment–even one word–just so I know you made it all the way through. 🙂 )
First thing, let me introduce you to my two lovely travel companions–Margie (my best friend since I was 18) and Cindy (my sister since she was born). Unfortunately, we are missing two ladies this year. My oldest sister had to be back to work in Arizona, and my youngest sister has a baby at home. Next year's goal is to have the whole crew back together!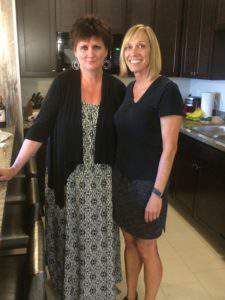 Food is a big part of our girls trips. We take turns cooking for each other, and it's great fun–not to mention delicious! So you're going to see a lot of food pictures this post, starting with dinner the first night. Margie and I made skillet lasagna and salad. I say "and I," but Margie did the heavy lifting. I was the sous chef.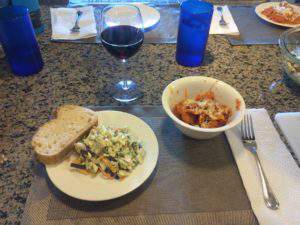 This is the hotel lobby at the Wyndham and the view from our floor.
Now back to the important stuff. Saturday's breakfast was courtesy of Cindy and consisted of french toast (made with cinnamon swirl bread), sausage, and fresh berries.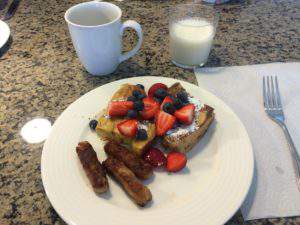 It wouldn't be a girls trip if we didn't go shopping!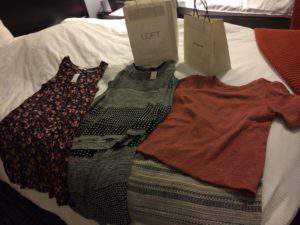 Went for a long walk and saw these pretty flowers. We saw lots of other beautiful scenery, but we were too busy talking to pull the camera out.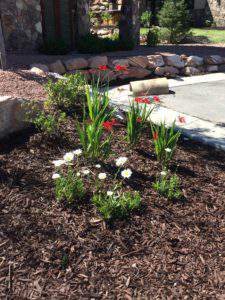 Dinner that night was fish and chips by Margie. Cindy provided the garden-fresh vegetables. (I confess I ate the fish before snapping any photos.)
Margie gets up early every morning, showers, and does her makeup before breakfast. The rest of us roll out of bed and cook in our pjs, so Margie is the only one who allows photos during the cooking process.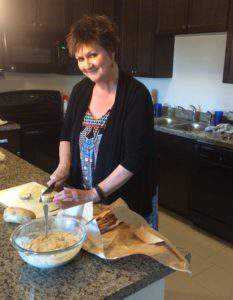 And here is the impressive result–waffles, potatoes, and bacon.
A beautiful day at Park Silly Sunday Market.
An ice-cold refreshment!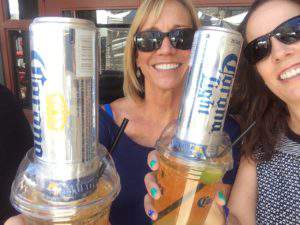 We topped off the evening with chicken cordon bleu prepared by Cindy.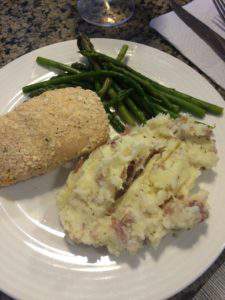 Monday morning it was my turn to cook. I made mini quiche and blueberry muffins. (Shocking, I know, I really can cook.)
Monday was fun in the sun pool day!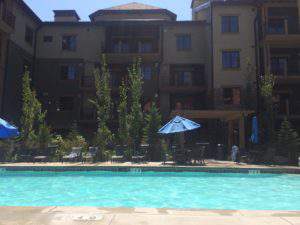 For our final night together, we went to 501 on Main for a delicious dinner! The salad was to die for–seriously.
And, of course, dessert.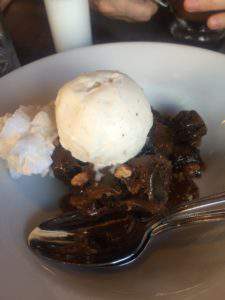 That's it. You made it! Now respond with a comment, so I know you made it. 🙂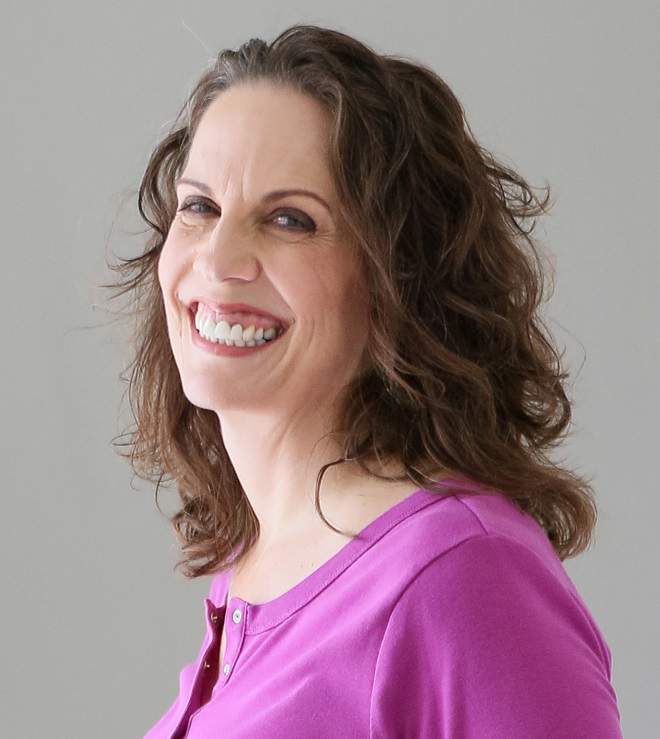 Christie is an author and professional communicator who blogs about life transitions, wellness, mindfulness, and anything else that answers the question "So what? Now what?"