Happy Friday! It's time to look back on the week and reflect on all of the happy things that happened. Breathe in; be grateful!
Thank you Liz and Kevin for our cabin sign. I still smile every time I look at it.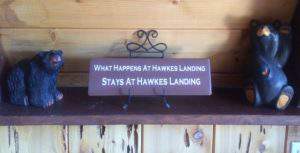 Despite the above-mentioned sign and its instruction, I'm going to share a couple of things from the cabin. First, thank you Cindy for my wine stopper. I finally got to use it. I say finally because I kept forgetting to bring wine, not because there's never anything left to put a stopper in. 🙂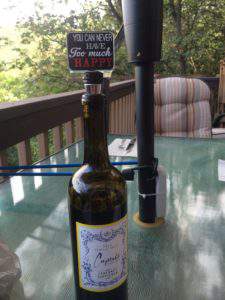 Thank you Heidi and Jimmie for bringing these two love bugs to visit us at the cabin. Thank you AnnaLynn for snuggling up to me and saying, "I totally love you." I totally love all of you guys too.
They even brought a friend for Charlie! (Please disregard the random foot in the background. One day I will take the previously promised photography class.)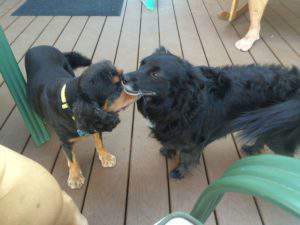 Thank you Larry for the oh-so-thoughtful flowers on a difficult day and for the attention to detail–notice the butterflies!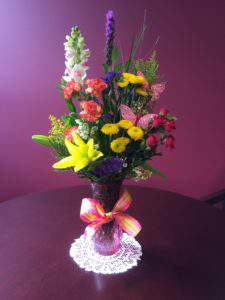 And finally, I'll finish up this week's Friday Favorites with one of my favorite thoughts.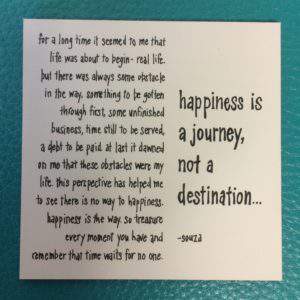 What about you? Do you have a favorite quote or thought?
How was your week?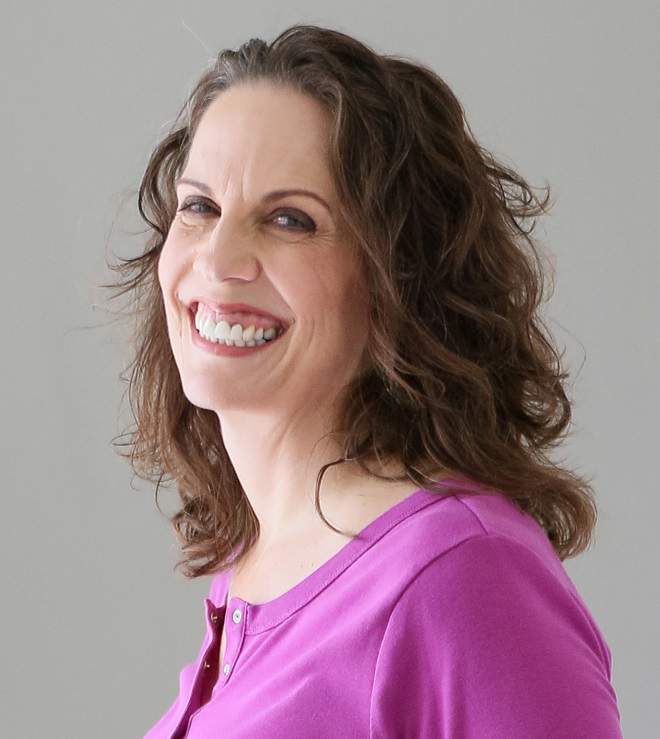 Christie is an author and professional communicator who blogs about life transitions, wellness, mindfulness, and anything else that answers the question "So what? Now what?"