This week I'm writing from Bear Lake North RV Park & Campground, where we hold our annual family vacation. That means you're going to be treated to more family photos.
On the road with these two beauties–Piper and Tessa.
Jessi and Wells arrived in matching shirts. Great minds think alike!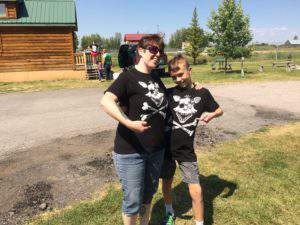 My darling Saira Bear–evidently looking for help.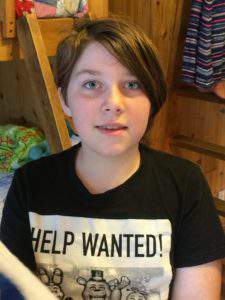 The campground has the perfect road for our budding Tour champions!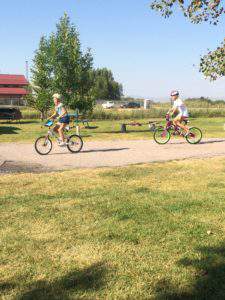 Who wouldn't want to wake up to this smiling face?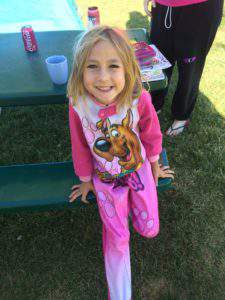 My sister Cindy's family has joined us for the past several years now. This is sweet little Ellie's first time.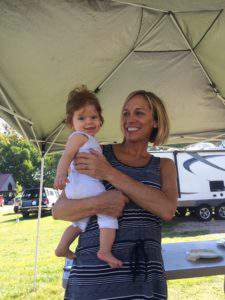 Beach day! Building castles in the sand. (Piper, Braxton, and Kanyen)
Looks like trouble! (Wells, Saira, and Dax)
Lunch break! (Kanyen, Tessa, Piper, Emery)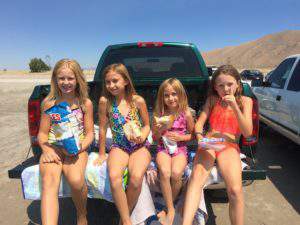 Beach babies–Ellie and Ryan.
Emery and Tessa took time for an artistic break.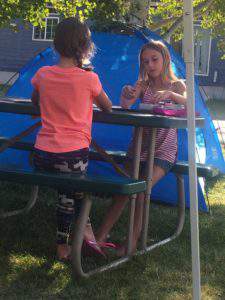 Campfire s'mores are the best! Just ask Braxton.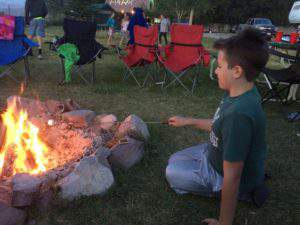 Kanyen made a furry friend.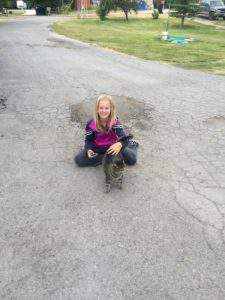 A nature walk counts as exercise, right? It sure was beautiful.
That's it for now. I'm sure you'll see the tail end of the vacation pics in Friday Favorites.
Now it's your turn. What's your favorite family vacation spot?
Have you been to Bear Lake? What did you think?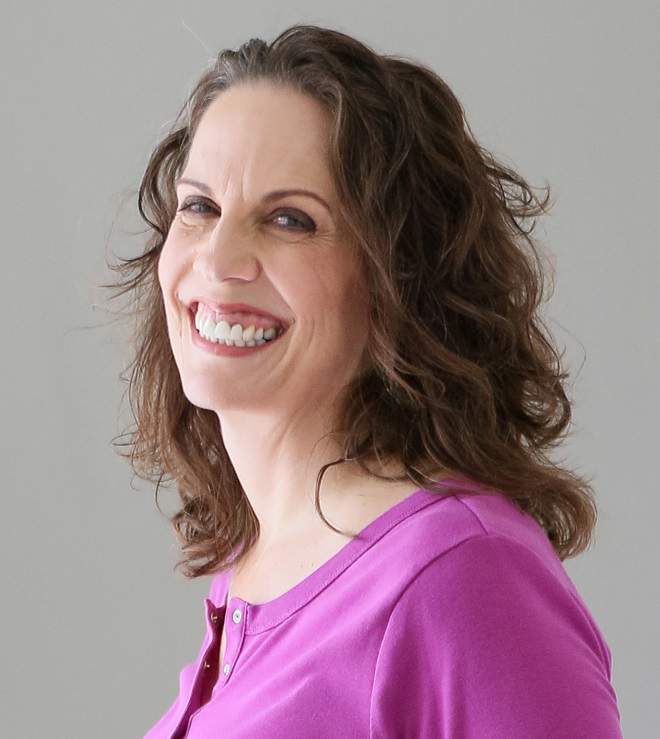 Christie is an author and professional communicator who blogs about life transitions, wellness, mindfulness, and anything else that answers the question "So what? Now what?"