Round 2 of Friday Favorites. It has been a wonderful week. Here are some highlights in the form of thank-you notes.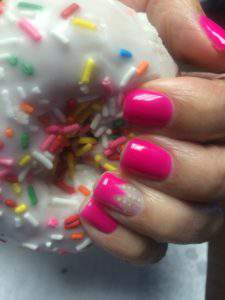 Thank you Meghan @meghanly for the fabulous Girls on the Run nails. And thank you anonymous coworker that brought this delicious sprinkle donut that had the added bonus of matching my nails! What is your favorite sweet treat?
Thank you Kanyen for inviting me to be your GOTR Running Buddy! No thank you Mother Nature for the pouring rain. Thank you Lifeproof phone case for protecting my beloved iPhone. The after photo is blurry because my phone was dripping wet, and I couldn't find a dry surface to wipe it with.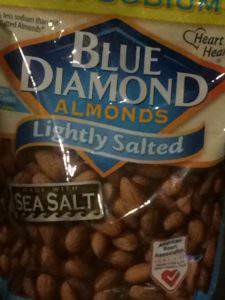 Thank you almonds for being nutritious and delicious! What is your favorite healthy snack?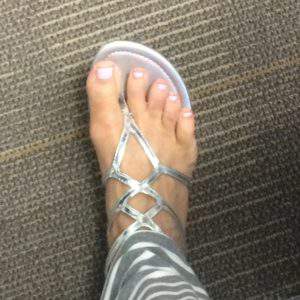 Thank you Jenny @nailsbyjennysingh for the pretty pink toenails. You can't even tell the second toe from the left is purple under the polish–one of the hazards of running. Still I ask you, how does the short toe take the beating? Do any of my runner friends have lost toenail stories?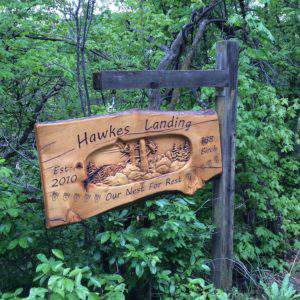 Thank you Larry for convincing me that we needed a cabin–a nest for rest. Thank you Penney family for the perfect sign. Thank you long weekend for reading, coloring, Yahtzee, marathon The Path watching, and maybe even hiking and running. What's your favorite television series for binge watching?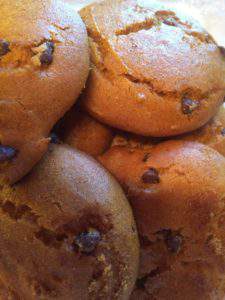 Thank you pumpkin chocolate chip cookies for rocking my world. And they count as a produce, right?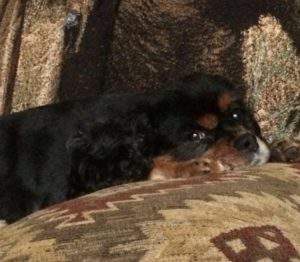 Thank you Charlie for looking so cute on your favorite cabin pillows. He looks less than amused, doesn't he? Send your favorite pet photos to chhawkes@aol.com and I'll share them in a future post.
Thank you Mother Nature for the beautiful clouds. As much as I'd love to have some sunshine for a change, you have to admit these clouds are beautiful! What's your favorite weather?
Now it's your turn, what were the highlights of your week?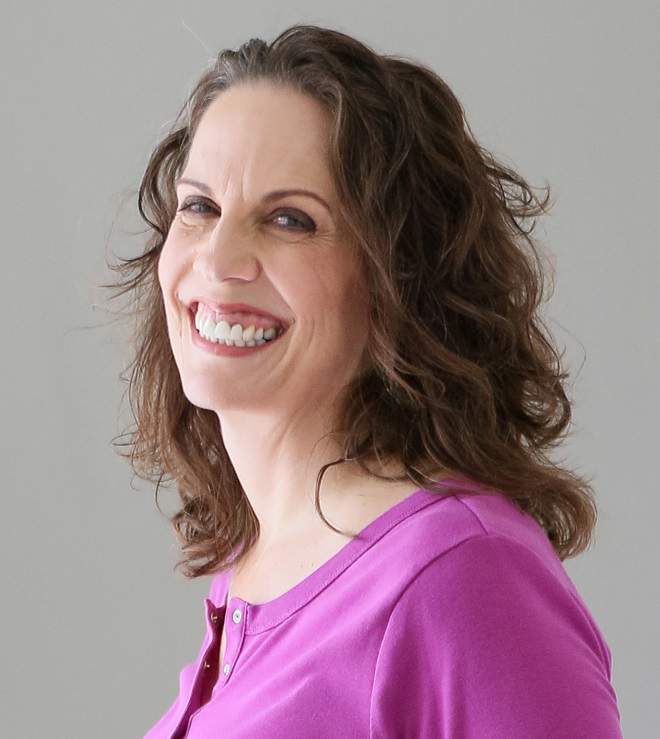 Christie is an author and professional communicator who blogs about life transitions, wellness, mindfulness, and anything else that answers the question "So what? Now what?"