It's easy to get so caught up in the hustle of life that we forget to appreciate the small miracles that happen every day. I created the monthly Thank You Notes post to help me relive the happy moments, savor the gratitude, and share them with you. I hope they also inspire you to think about what you have to be grateful for and share them with us. So let's get started!
Thank you Ruth's Diner…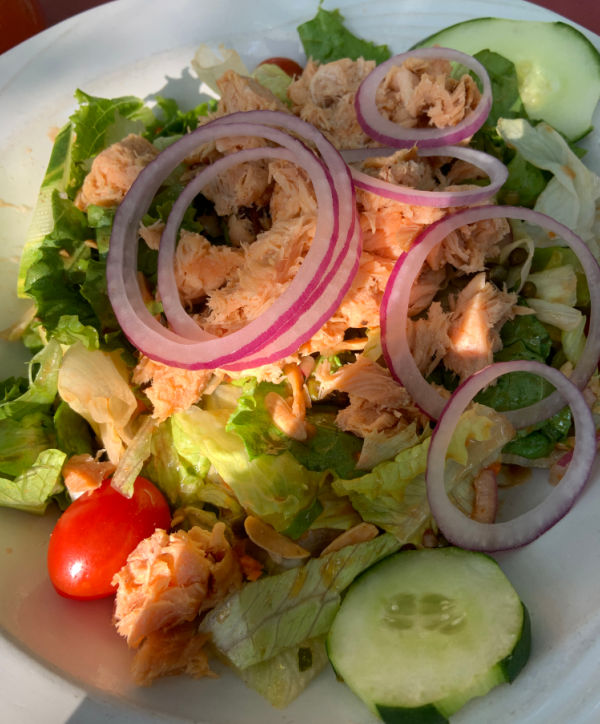 …for this delicious salmon salad. Isn't it wonderful when you find something that tastes good AND packs in the nutrition?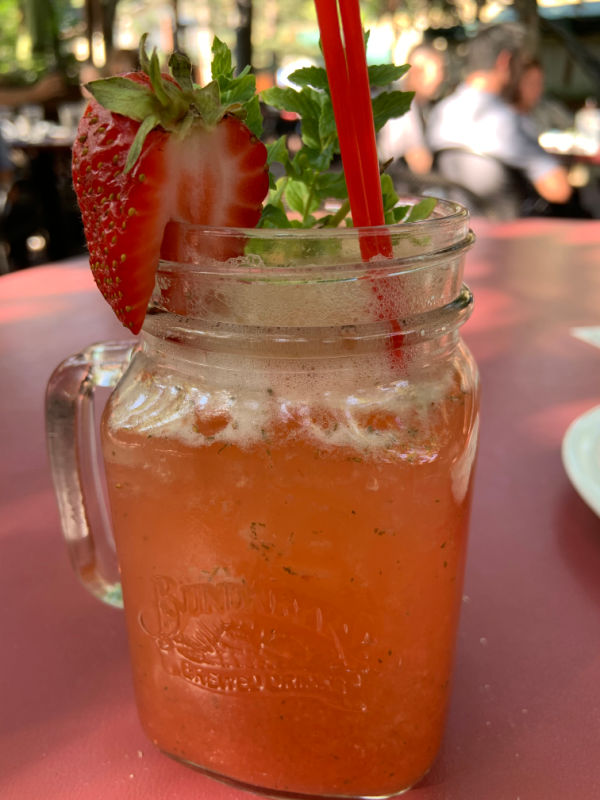 And thank you, of course, for the strawberry mojito! The strawberries make this one nutritious as well, right?
Thank you Mother Nature…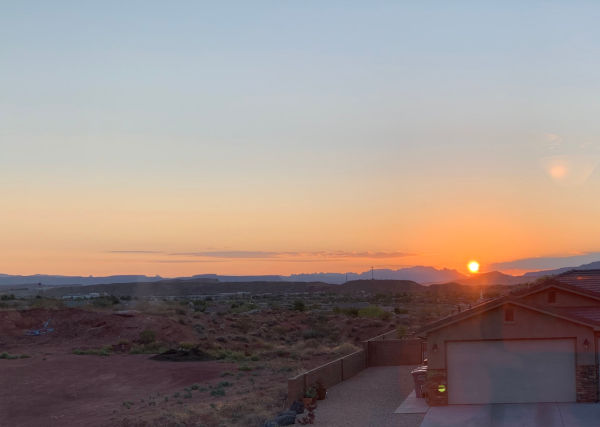 …for the beautiful view of the sunrise from my office window. You just can't beat it. Makes getting up early to start work a little easier.
Thank you Mike and Linda…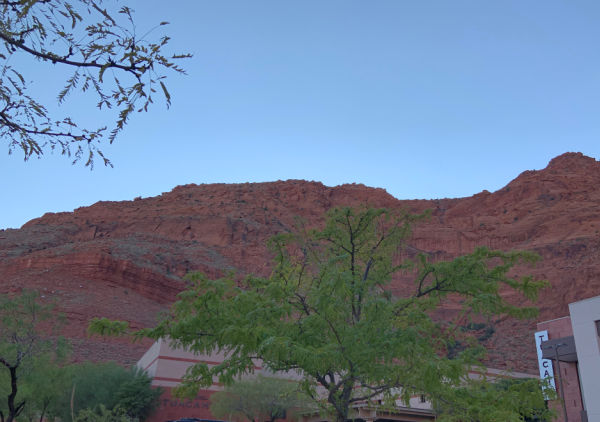 …for the drive to Tuacahn Ampitheatre. Though we didn't watch a show this time, just being there, taking in the beauty, and remembering fun times was delightful.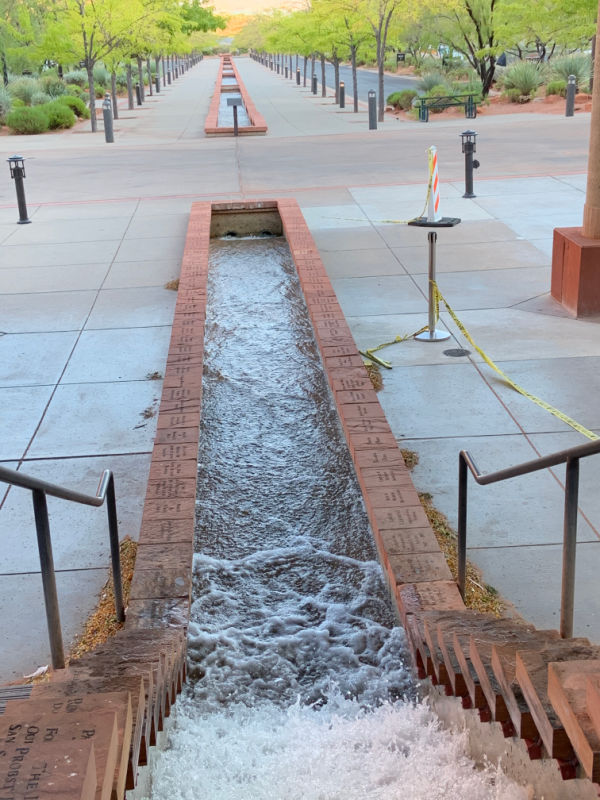 We even found the stone with our names on it. It's at the very bottom of this staircase water feature. We made a donation about 20 years ago. It's been almost that long since we've enjoyed a production here, but we plan to remedy that now that we have a home not too far away.
Thank you autumn…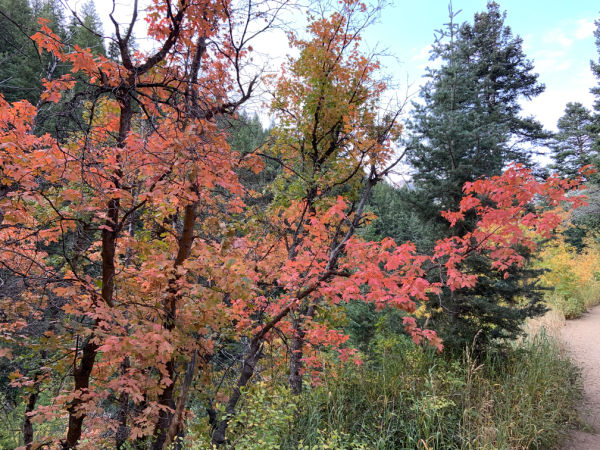 …for the spectacular display up Millcreek Canyon. Is it any wonder fall is my favorite season?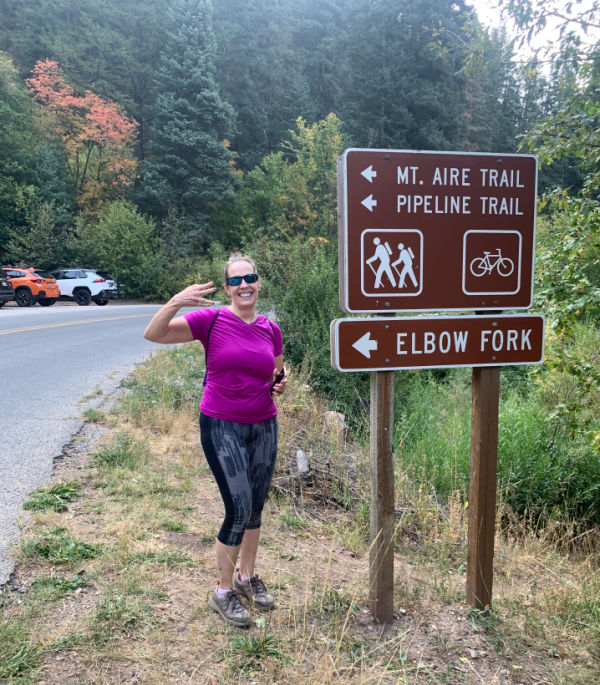 And thank you again EMI Health for the hiking wellness challenge that has inspired me to discover more of my home state. Thank you to Colette for taking me on this hike…and, along with Jenny, for being my hiking mentor. And thank you everyone who works to maintain these beautiful trails.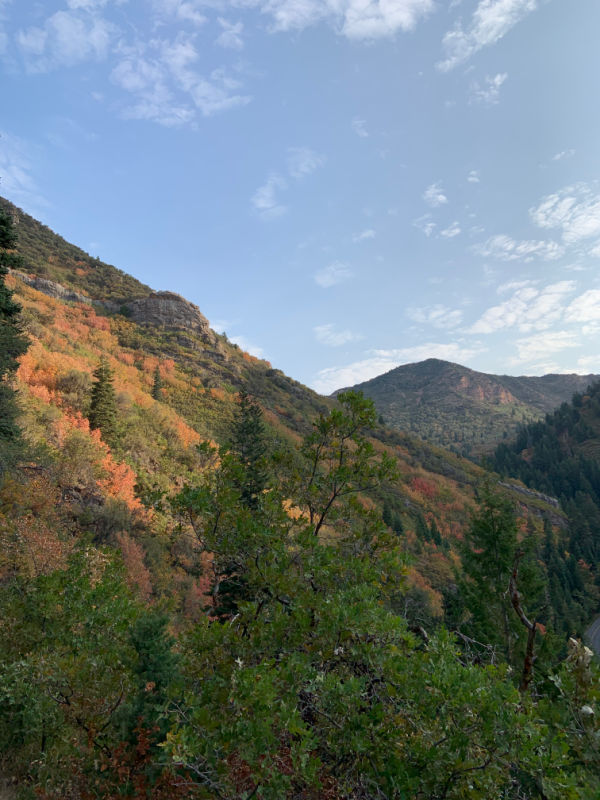 Sorry, I couldn't resist one more shot of the fall leaves in Millcreek Canyon.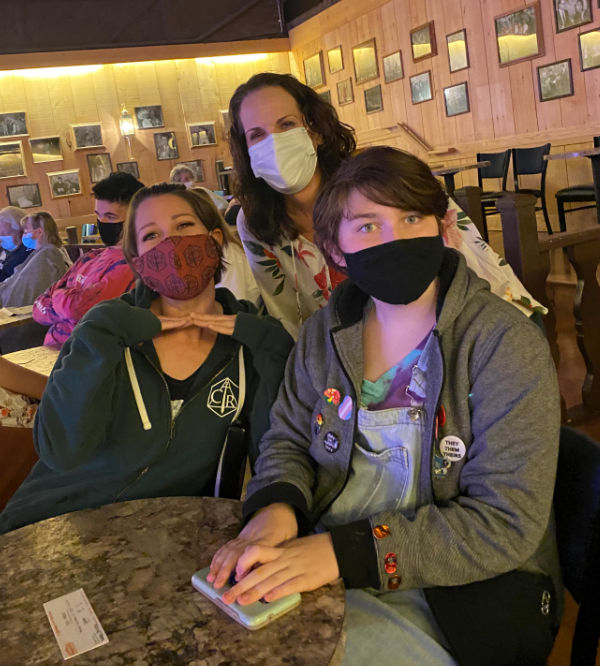 …for the laughs and family time. We are happy to have you back in business, even though we did miss the popcorn. We were definitely smiling behind these masks. Thank you Jessi and Wren for joining me.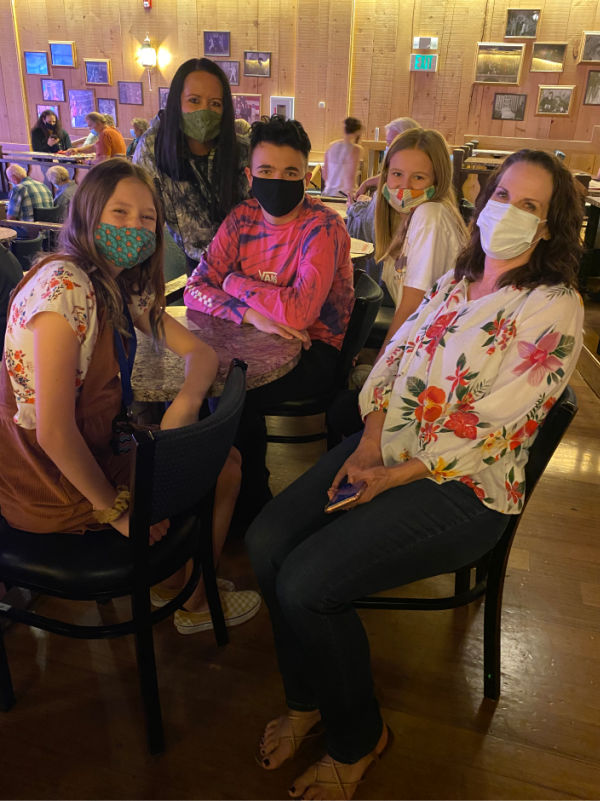 And thank you Emery, Courtney, Braxton, and Kanyen for joining me as well. Thank you Courtney for taking the photos and letting me publish them.
Your turn
This past month has been very good to me. I have so much to be grateful for. What about you? What is filling you with gratitude in this moment?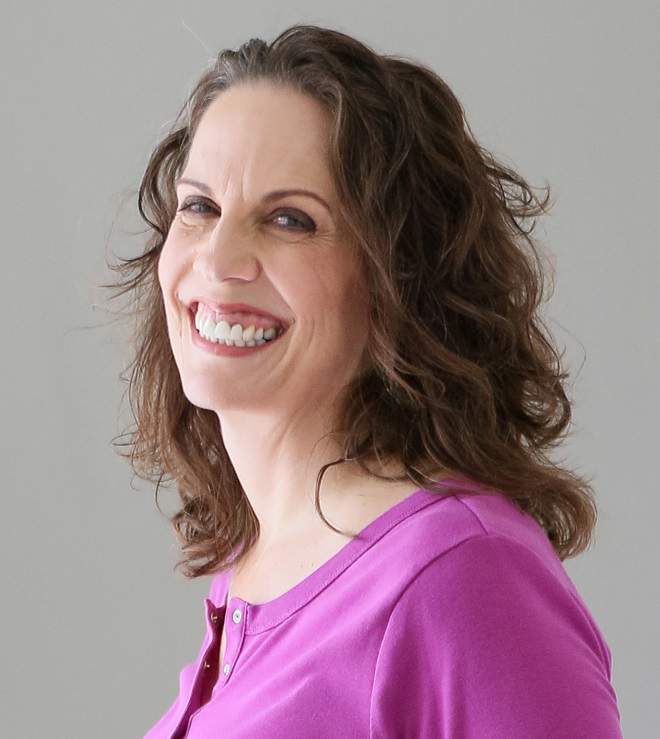 Christie is an author and professional communicator who blogs about life transitions, wellness, mindfulness, and anything else that answers the question "So what? Now what?"