This Friday Favorites crosses the border from magical Mazatlan back to home sweet home. And if you ask me, both sides are pretty great. I hope we never reach a point where we wall off whole countries from ourselves. Part of what made our trip so great was the wonderful mixture of people we met from all over the world, having a good time together and genuinely enjoying each other's company. Anyway, that's my thought for the day; now, here we go with this week's Friday Favorites.
I was truly impressed with this guy's skills. Believe it or not, there is a bicycle underneath all those mops and brooms, and this guy rides around like this!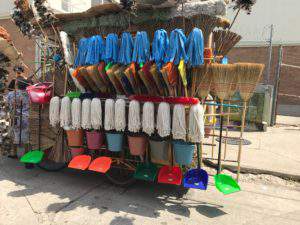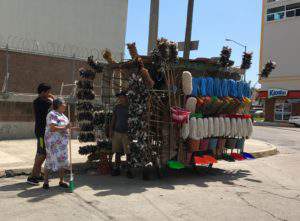 I didn't buy any brooms, but I did make some fabulous finds at the marketplace.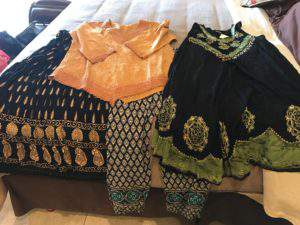 And caught Larry in the spotlight.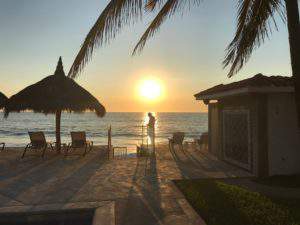 My name may not be written in the stars, but it is in the shells.

Had dinner at a nice restaurant overlooking the square in Centro Historico.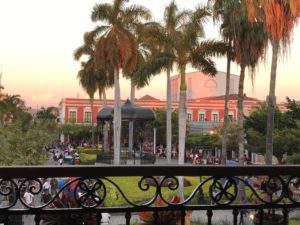 Enjoyed a beach bash with live music, good burgers and beer, and lots of not-so-good-but-still-fun dancing. (Sorry, no pics of that!)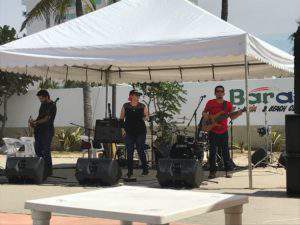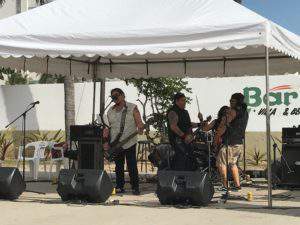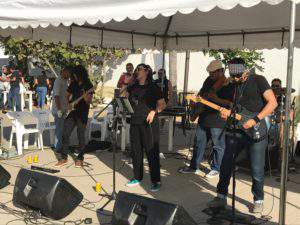 Followed by the perfect sunset…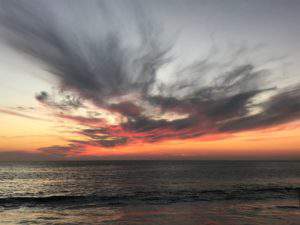 In the perfect sunset-watching chair.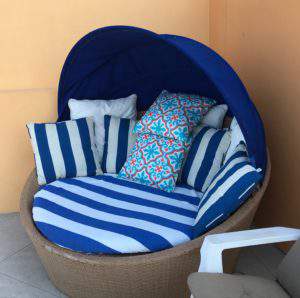 How do you top off the perfect night? With delicious coconut shrimp, of course.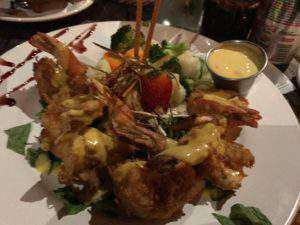 Final oceanside breakfast (for this trip).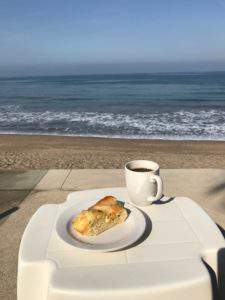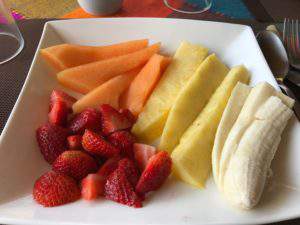 A good book and complimentary Chardonnay made the long wait on the tarmac bearable. (They eventually took us off the plane and reloaded us on another that wasn't having technical difficulties.)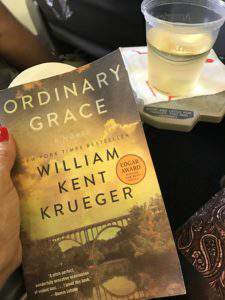 And finally, these beauties made coming home a little easier. Yeah spring!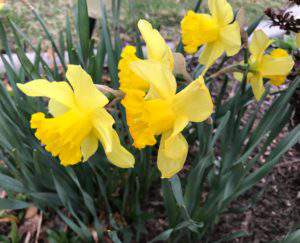 How was your week? What were some of your favorite moments? Please share.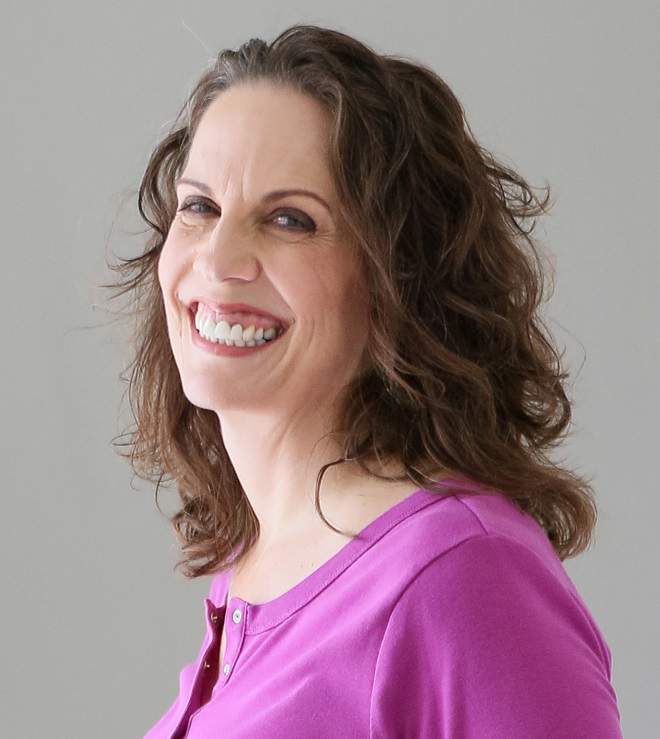 Christie is an author and professional communicator who blogs about life transitions, wellness, mindfulness, and anything else that answers the question "So what? Now what?"