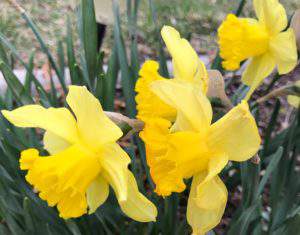 What better time to make a fresh start than spring—the season of new beginnings? So you've forgotten all about your New Year's goals. Who cares? This is the new beginning—the first day of the rest of your life, and all that jazz.
Of course, "new beginning" indicates that we will do something different this time. In order to make changes, we have to resist the urge to quit when the going gets tough. The key to achieving any goal is persisting through discomfort and withstanding temptation. That sounds a lot like willpower.
"He who controls others may be powerful, but he who has mastered himself is mightier still." ― Lao Tzu
If you just thought, "But I don't have any self-control," hold on just a minute. Humor me and keep reading. While research does indicate that some people are more impulsive by nature, research also teaches us that willpower is like any other muscle; there are things we can do to strengthen it and things we do that weaken it. And you may be surprised at what they are.
According to Caroline Adams Miller and Dr. Michael B. Frisch (Creating Your Best Life: The Ultimate Life List Guide), we start each day with a certain amount of self-control, which is used up as we perform acts of control (thoughts, behaviors, and emotions that are not automatic for us); for example:
Suppressing normal urges (like telling someone off or laughing at an inappropriate time)
Using mental energy to make decisions that involve self-control (like setting up a budget)
Trying not to think about something (like the sweets in the cupboard)
Having conflicting goals (like cooking healthy and eating chocolate cake)
Constantly hiding something about yourself (like a criminal past)
This depletion leaves us with less energy to do other things that require self-control. How many times have you done well on your goal all day, only to fall apart in the evening? Just like physical activities build your body's muscles, daily practice of self-control builds your willpower muscle; however, too much demand on your self-control can lead to a crash and requires that you refill the tank to keep going.
According to Miller & Frisch, there are two surprising things that have been proven to refill the willpower tank.
Making yourself smile (like watching a funny video)
Eating a small amount of sugar (like a bite-size piece of candy or a shot of lemonade made with real sugar)
Of course, there are other things you can do to boost your willpower:
Hide temptation. Out of sight, out of mind works here. Avoiding the sight of something tempting increases your odds of resisting it.
Follow a regular exercise program. For whatever reason, study participants who exercised regularly had improved emotional control, better spending habits, and fewer hours of television watching.
Start a money-management program. Taking control in one area of your life improves self-regulation in a variety of other areas.
Avoid alcohol. Numerous studies have shown that alcohol undercuts all attempts at self-regulation, regardless of the goal.
I have learned that I really do have discipline, self-control, and patience. But they were given to me as a seed, and it's up to me to choose to develop them. — Joyce Meyer
We can learn something from Benjamin Franklin. He decided to strengthen his character one virtue at a time. He focused on only one change at a time and monitored his behavior in a journal by marking an X each day that he successfully refrained from bad behavior in that area. He perfected one behavior before moving on to the next.
Who will join me in giving it a try by choosing one behavior, and for every day you successfully perform the act, mark the calendar with an X or a smiley face or a gold star (whatever speaks to you)? Once you've completed the desired action every day for two weeks, move on to another behavior.
Here are some ideas:
Exercise
Meditate
Avoid gossip
Be on time
Follow the speed limit
Floss your teeth
Write in a journal
Compliment someone
Limit or avoid sweets (or coffee or alcohol or fatty foods)
Drink 64 ounces of water
Walk 5,000 (or 7,500 or 10,000) steps a day
Please comment with "Yes!" if you will give it a try. Also, I'd love to hear what behavior you will tackle first.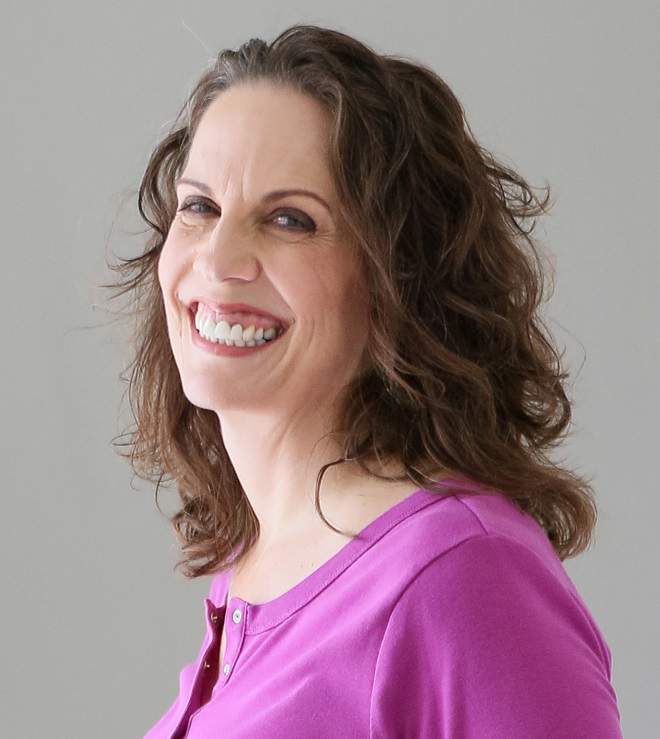 Christie is an author and professional communicator who blogs about life transitions, wellness, mindfulness, and anything else that answers the question "So what? Now what?"