It's easy to get so caught up in the hustle of life that we forget to appreciate the small miracles that happen every day. June has been particularly full of stressors for me and mine…some happy, some not so happy. Anyway, it has been more important than ever for us to savor the small joys this month.
I hope by sharing my thank you notes, it will also inspire you to think about what you have to be grateful for and share them with us. So let's get started!
Thank you Piper…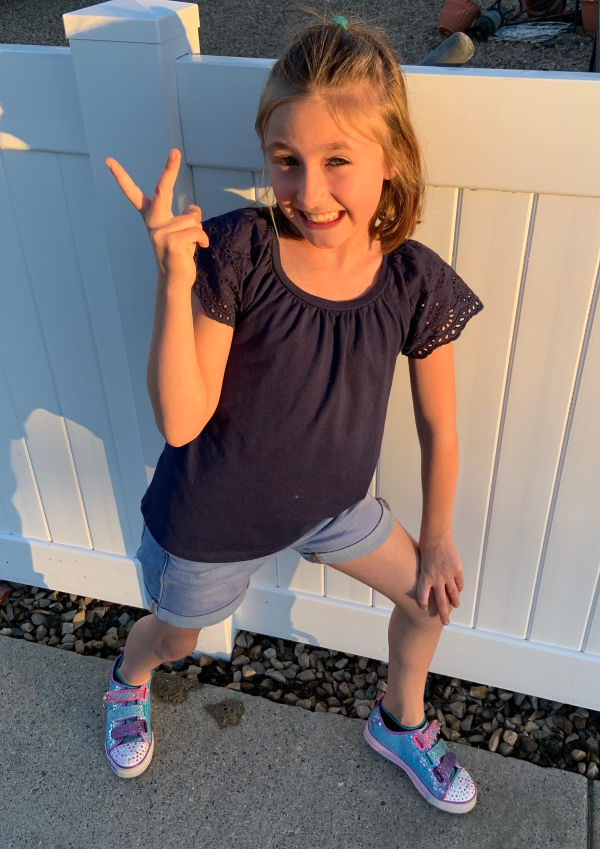 …for being our walking partner. Evening walks are always nice, but the joy is doubled when they are accompanied by your spirited sense of humor and witty insights…and your sparkly shoes!
Thank you Mother Nature…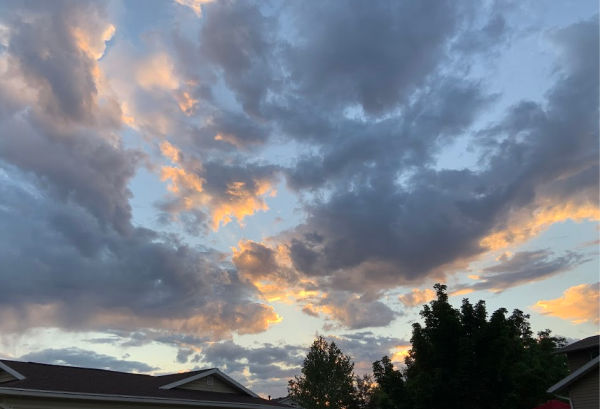 …for another spectacular cloud production. It wouldn't be a Thank You Notes post without a tribute to your beauty.
Thank you Mr. Rabbit…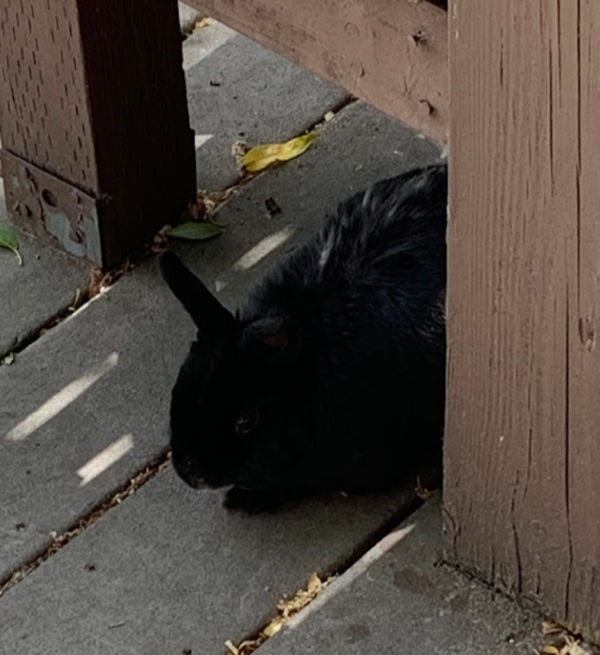 …for adding a little extra excitement to a walk on the trail and for staying still for your close up.
Thank you Betty…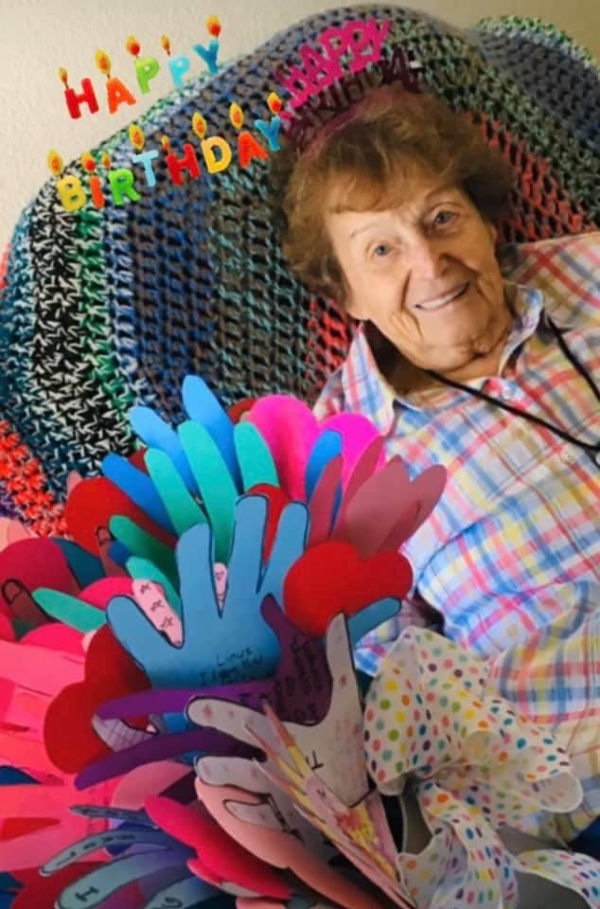 …for being such a wonderful mother-in-law. I hit the jackpot with you! Happy 93rd birthday! Thank you Linda for overseeing the hand bouquet. What a lovely idea for Mom and for the rest of us that got to enjoy it as well.
Thank you everyone…
…who welcomed us to our new home, starting with Jeff, who was waiting for us when we arrived. Thank you Mike and Linda for lending us your vacuum and bar stools…and for our orange lizard. Thank you Connie for taking time out of your travels to take a quick tour…and of course, thank you for the coffee! Thank you Jennifer and Mark for all the helpful tips about Southern Utah living…things we would have had to learn the hard way.
Thank you Dad…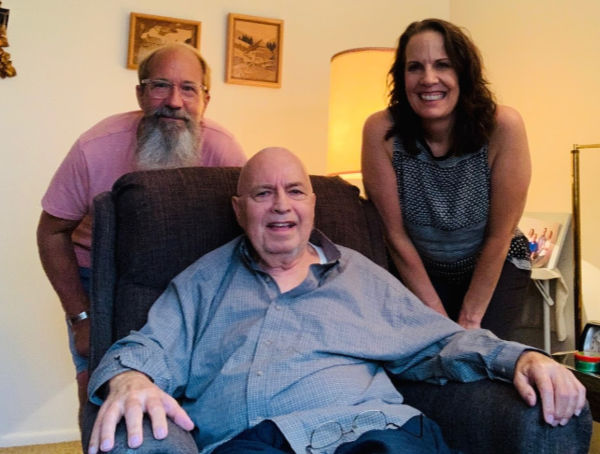 …for a nice Father's Day visit. Thank you for the love and thoughtfulness and for being a good grandfather to my children.
Thank you Bobbi…
…for the sparkly blue nails in honor of Independence Day. I feel so festive!
Thank you Protein Foundry…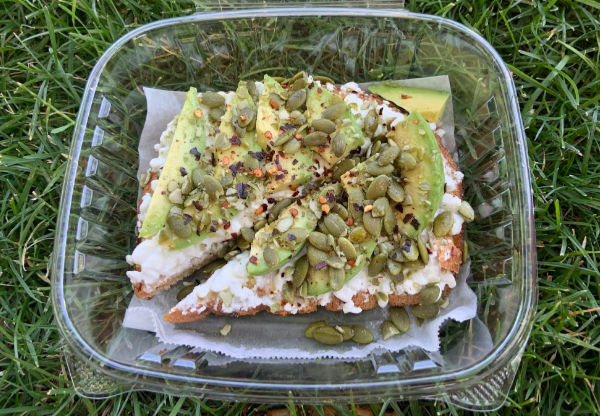 …for the indescribably delicious avocado toast. Thank you beautiful summer day in the park that increased the joy of this meal tenfold. Just like it wouldn't be a Thank You Notes post without a nature picture, it is inconceivable to go a month without sharing a food pic.
Your turn
What are you grateful for right now?
What would make today great?
What amazing thing happened in the last 24 hours?
Follow my blog with Bloglovin.
Shared on MLSTL.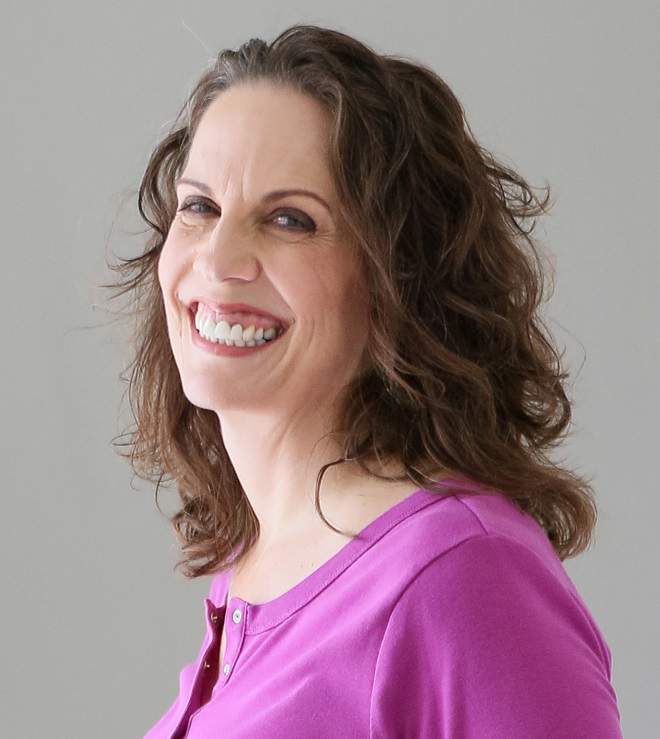 Christie is an author and professional communicator who blogs about life transitions, wellness, mindfulness, and anything else that answers the question "So what? Now what?"