This week brought a wonderful mix of things to smile about–a Friday favorites potpourri, if you will. Let's start with a visit from these beautiful grandchildren.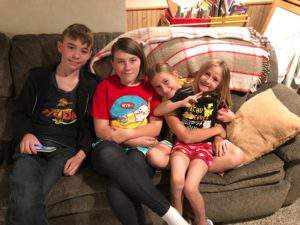 We have an agreement: one "nice" pic and then they get to make silly faces. (Anyone else notice Wells' face didn't change at all?)
More grandchildren — this time at Keaton's 17th birthday party. (That's 17 folks! He's going into his senior year of high school. This is not possible.)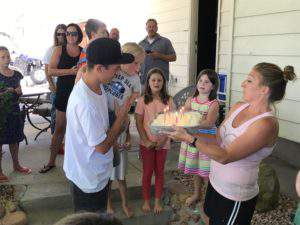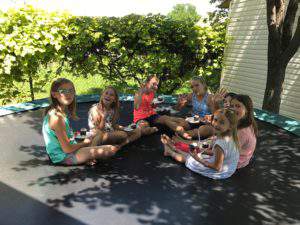 This makes me very happy.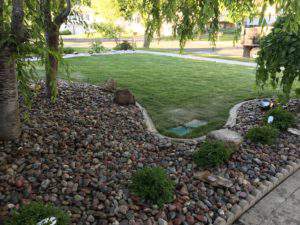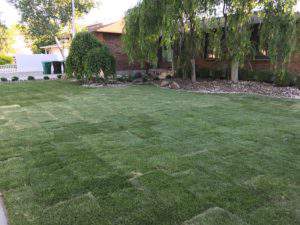 And if you are wondering how our front yard made the Friday Favorites, this is what it looked like just days before.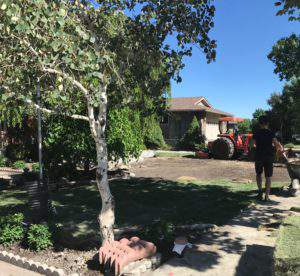 I couldn't resist this picture of Charlie taking over my spot on the couch. He is definitely King Charles.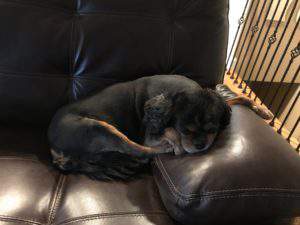 This week also brought the opportunity to get a heavenly pedicure at JTB Nails & Spa with my amazing provider enrollment team at EMI Health. These ladies work hard every day and deserved a break–and, of course, I had to go along!
And finally, I'll finish up with one more grandchildren pic. This time we were at Desert Star Playhouse with the Penney kids. Always a good time. (Thanks, Larry, for taking the photo.)
That's it for me. How was your week? What were some of the highlights?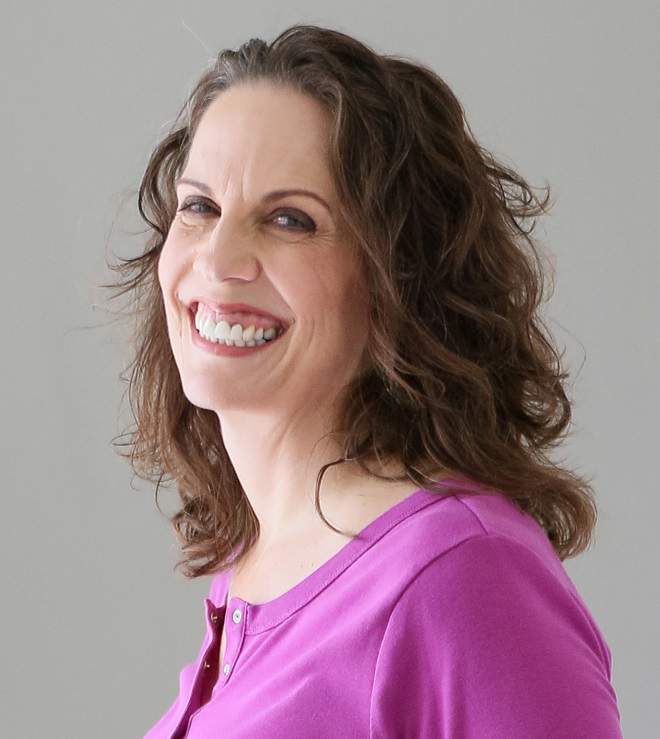 Christie is an author and professional communicator who blogs about life transitions, wellness, mindfulness, and anything else that answers the question "So what? Now what?"