This is my first gratitude post since discontinuing Friday Favorites. Looking through the photos I've taken in just the past 2-1/2 weeks, I can see it will be a challenge to cram a month's worth of wonderful into one post. I will do my best. This month I tried combining favorite moments into collages. Next month may bring a different approach. We'll see.
Girls trip
Thank you to my sisters and best friend Margie for the wonderful food we enjoyed on girls trip. One of my favorite parts of our annual get-together is cooking for each other. So much love and creativity goes into these meals, which only makes them taste better!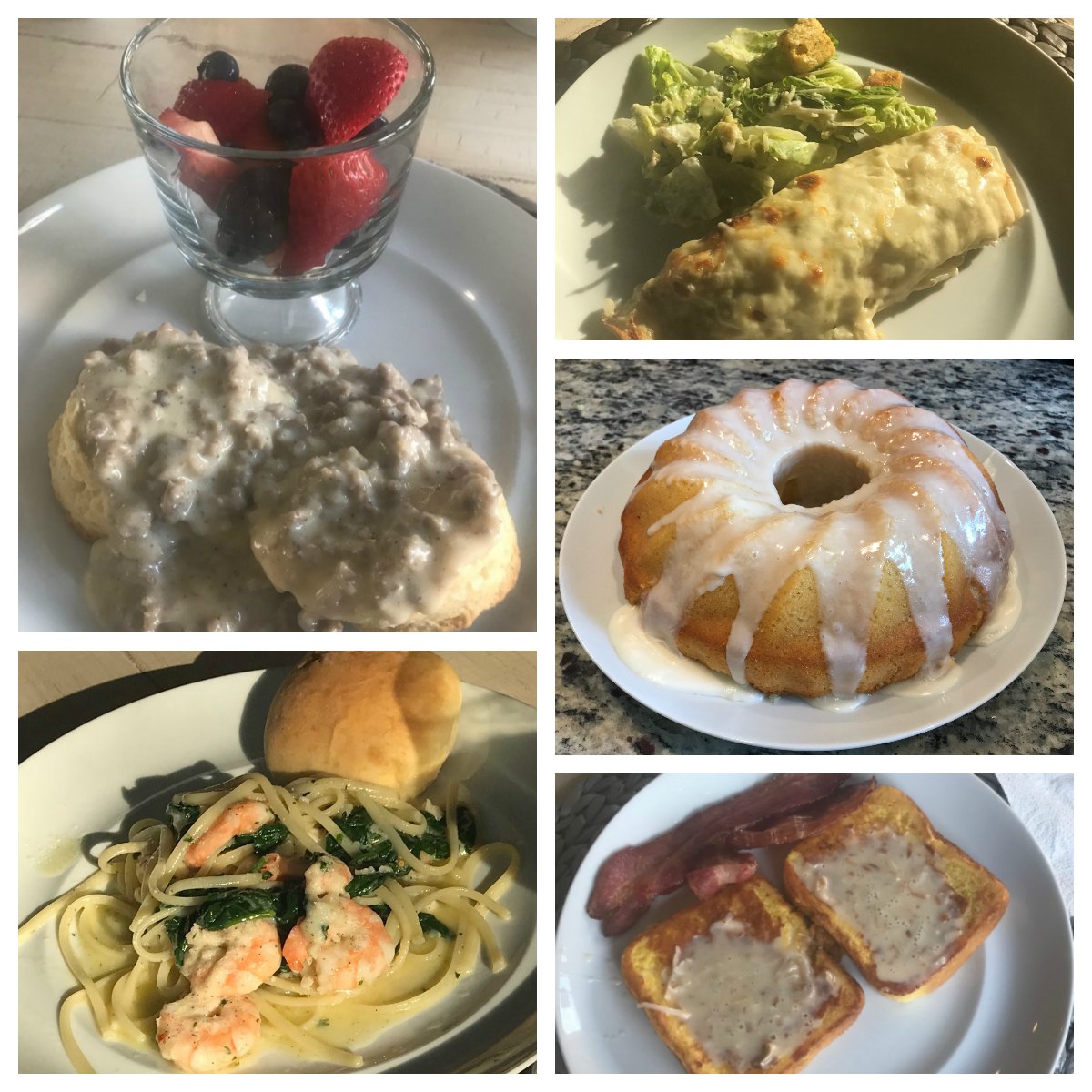 Besides eating, we also hiked, read, shopped, napped, laughed at ridiculous reality shows, and talked a lot! Thank you ladies for taking time out of your busy schedules and away from your families. Thank you to our families and coworkers for holding down the fort while we enjoyed some much needed R&R and girl time.
Family vacation
Thank you to my husband, children, and grandchildren for four glorious days at Bear Lake North RV Park & Campground. Thank you to the campground hosts, Kent and Misami, for their amazing hospitality. We've been spending our annual family vacations there for 12 years now, and it feels like our home-away-from-home. For the past several years, my sister and her family have also joined us, spreading the joy even further. Thank you Moore family.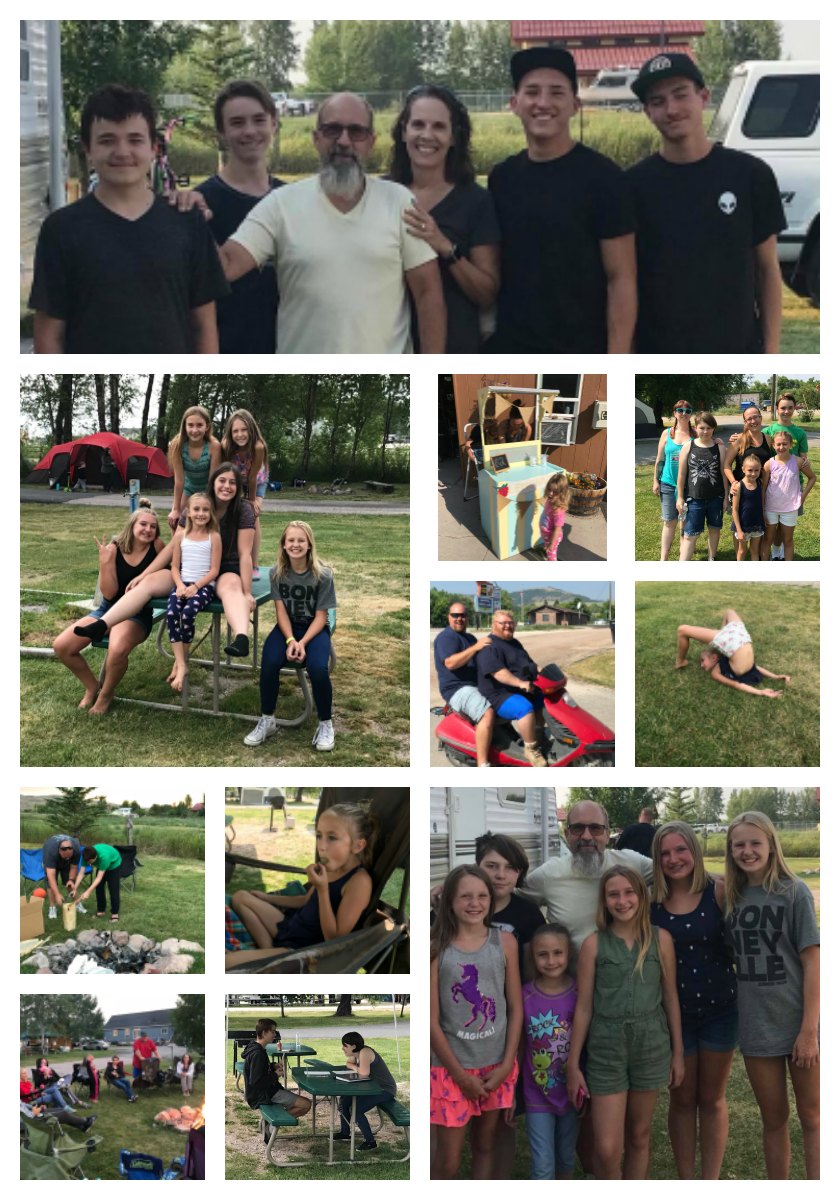 Of course, a Bear Lake vacation demands a trip or two to the beach. Thank you Mother Nature for the perfect boating/tanning/lounging weather. Thank you Buddy and Kenzi for providing the boat rides. Thank you grandchildren for providing the entertainment.
And no Bear Lake vacation is complete without milkshakes! Thank you Bear Cave for these masterpieces. Thank you Jessi and Ashley for letting me tag along.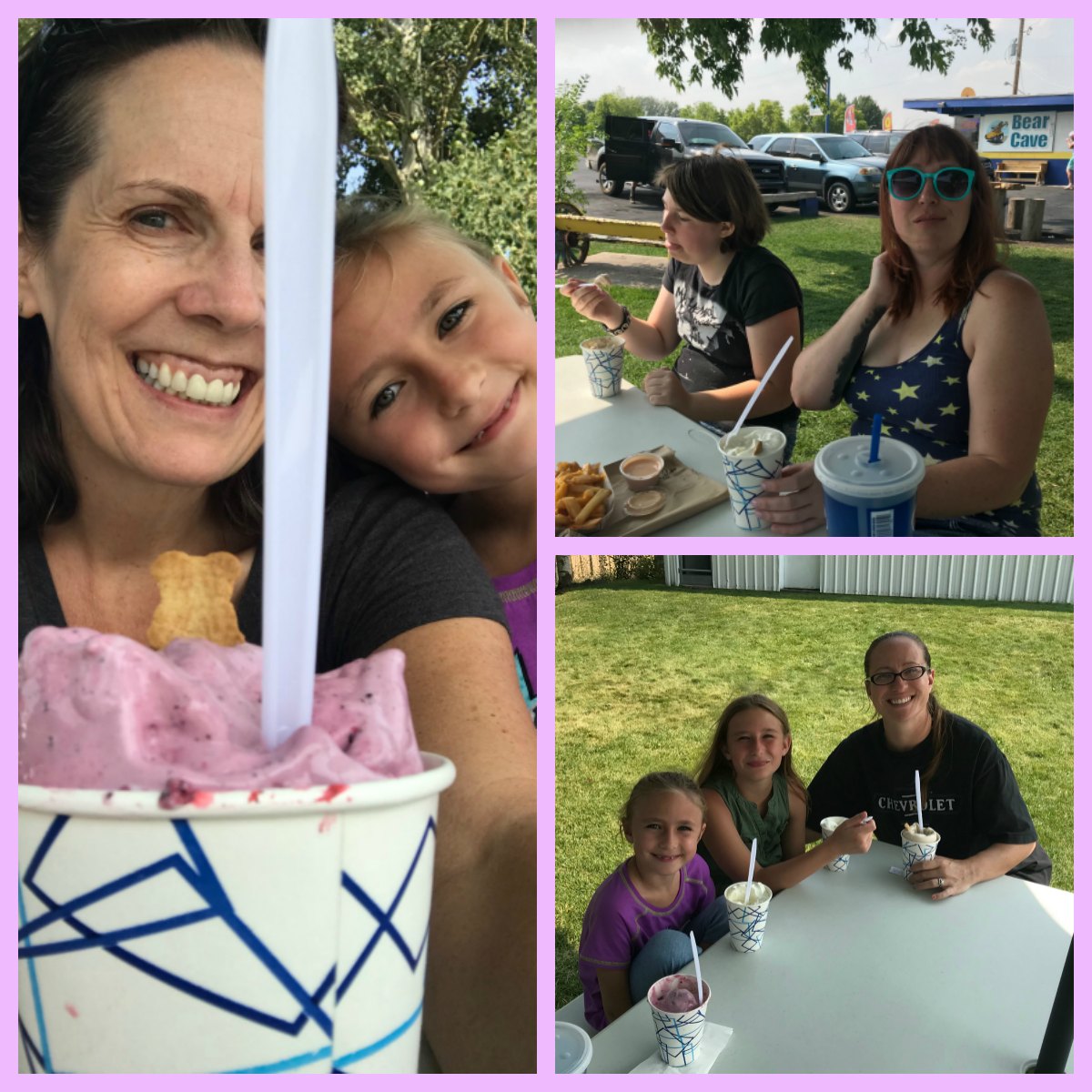 Family dinner
Thank you to Aunt Sheri for coming to visit all the way from California and for hosting the family dinner at Brio Tuscan Grille. Thank you to Blaine and Allison for getting Mom there.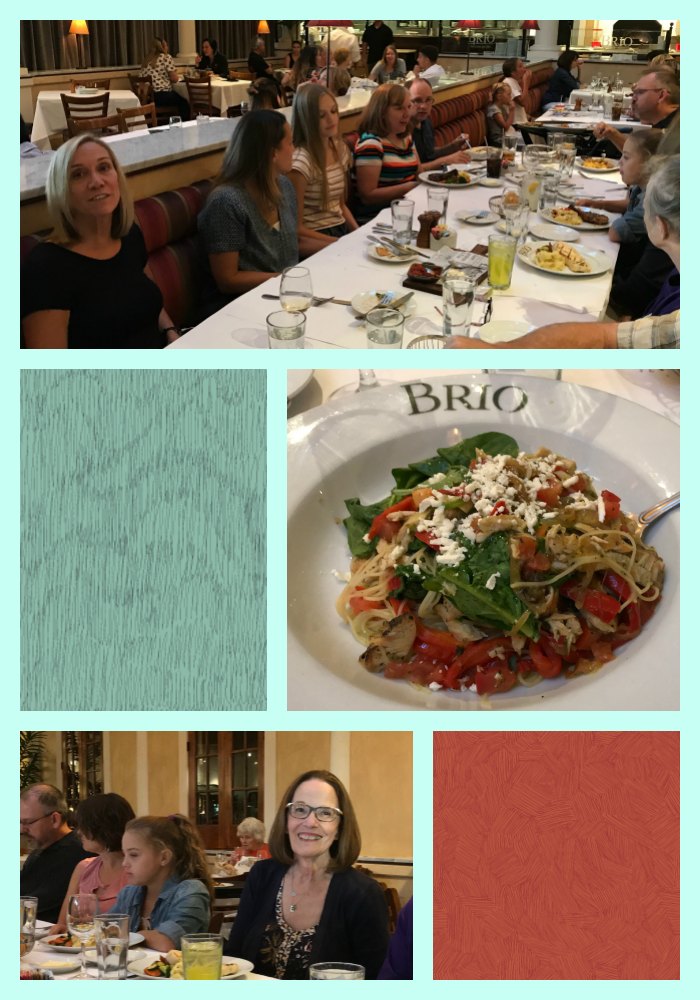 Birthday celebration
Evidently, girls trip, Bear Lake, and family dinner didn't provide enough family time for me (I'm getting greedy), we also celebrated Maddi's 13th birthday–twice! Thank you to Maddi for celebrating with Papa and Grandma. I just wish you'd stop growing! In all seriousness, I am beyond blessed to have such a large loving family.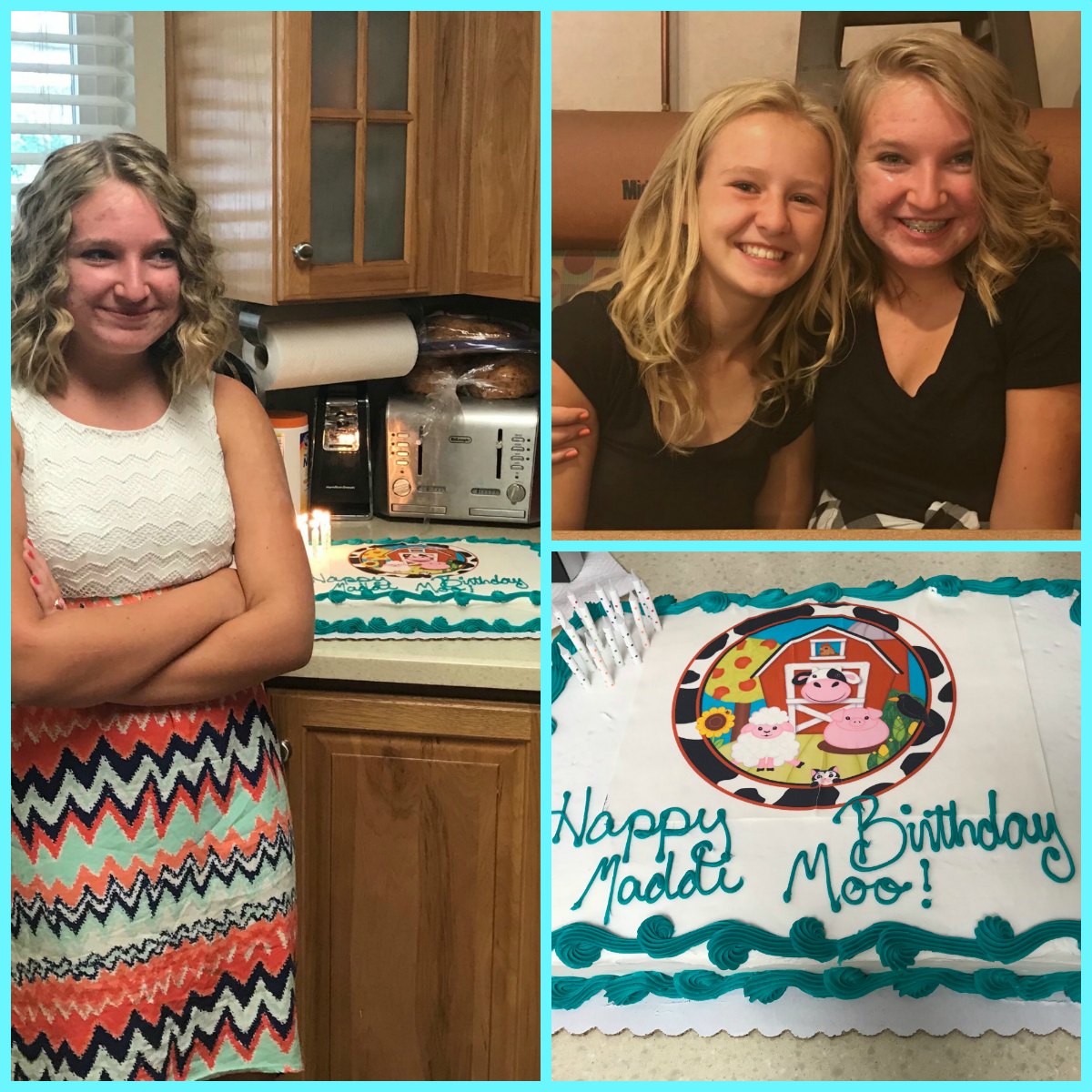 Your turn
What are some highlights from your week?
What are you feeling grateful for today?
Anything else you'd like to share?
Follow my blog with Bloglovin.
This post shared on GRAND Social.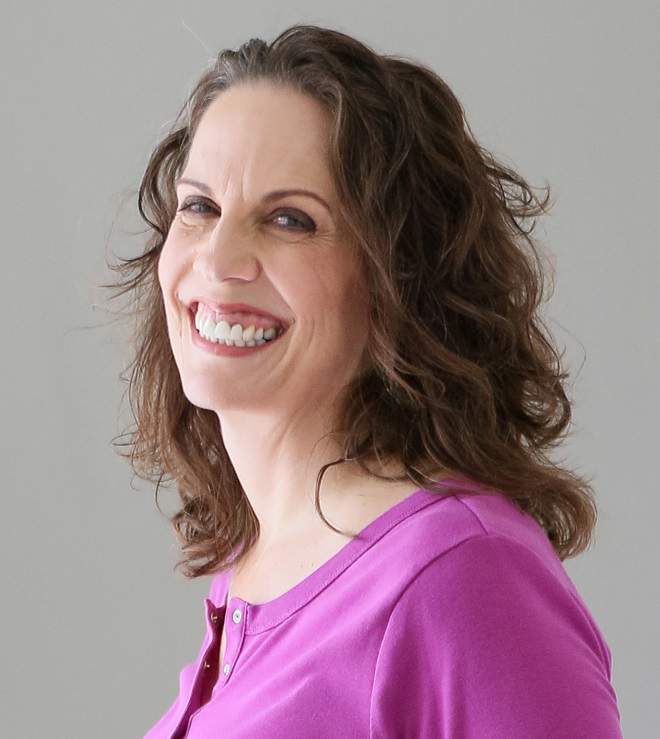 Christie is an author and professional communicator who blogs about life transitions, wellness, mindfulness, and anything else that answers the question "So what? Now what?"