Happy Friday all! I hope your week was full of little things that made you smile. I'm using this Friday Favorites to say thank you to a few of the people and things that brought a smile to my face this week.
(Of course, I'd start with food.) Thank you EMI Health for offering three types of cake at Barbara and GayLynn's retirement party. And thank you to my coworkers for not outwardly scoffing at my decision to sample all three. Really, who could expect me to choose between chocolate, white, and carrot cake? On a related note, thank you Orangetheorgy Fitness for helping me work off at least one piece of said cake!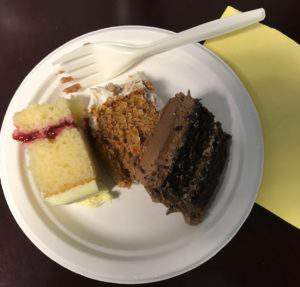 Thank you Yogi for including an inspirational message on every tea bag. And thanks for making Egyptian Licorice tea. Drinking it is a form of self-compassion (and thus happiness) in a cup. By the way, thank you Cindy for the tea.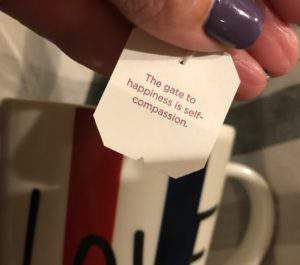 Thank you Desert Star Theatre for a very entertaining Pirates of the Scaribbean: Dead Men Make No Sequels. Thank you for the belly laughs, the delicious Moose Trax ice cream, and mostly for the opportunity to spend the evening with four of the grandchildren (and one daughter and one husband).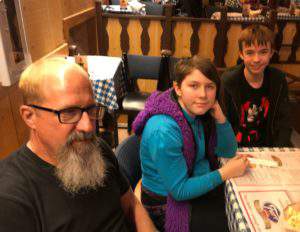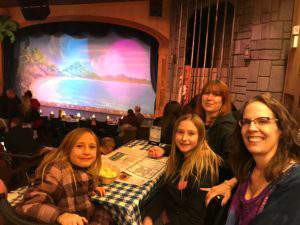 Thank you Mom for going to dinner with me–even if you wouldn't let me take your picture. Thank you Marie Callendar's for making whip cream into an art form–which Mom did let me photograph.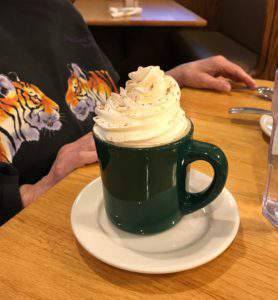 Thank you Larry for sending me photos of this handsome young man with his new haircut. Thank you Wells for–well, just for being you–so thoughtful, funny, and bright.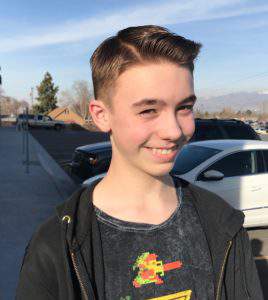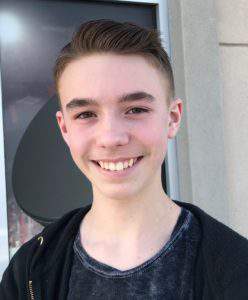 That's it for me. What are you thankful for this week?
Follow my blog with Bloglovin.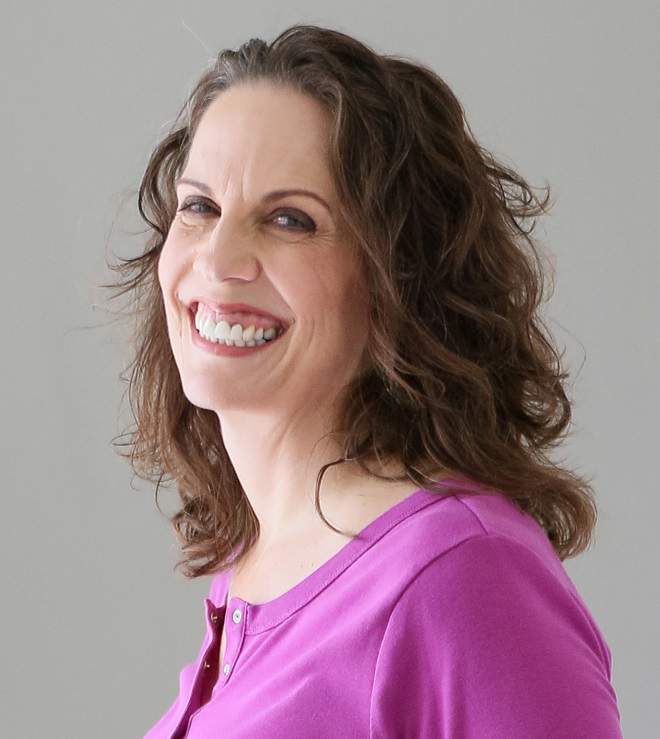 Christie is an author and professional communicator who blogs about life transitions, wellness, mindfulness, and anything else that answers the question "So what? Now what?"