If you live in Utah, you know last Saturday was the big rivalry game–University of Utah versus BYU. Guess which side I was rooting for! UofU shellac nails is a big commitment. For two weeks I'm proclaiming my loyalty loud and clear. (The sugar cookie came from Jenny. Delicious!)
Lucky for me, my team prevailed (for the sixth time in a row)!!!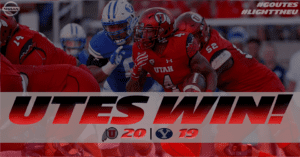 But moving on…Friday night, Larry and I fixed our second Winder Dairy Prepped dinner, cajun chicken pasta, and this one was absolutely delicious! Even our grandson, who is a very picky eater, loved it.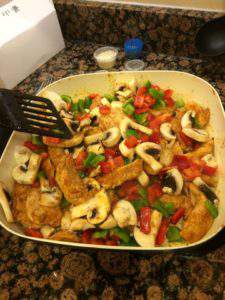 Oh wait…I'm not quite ready to move on.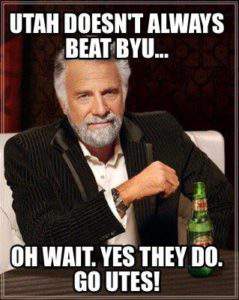 Okay, this time I promise, no more about the game. Sunday I went to a birthday party for my darling niece AnnaLynn. She's four years old now.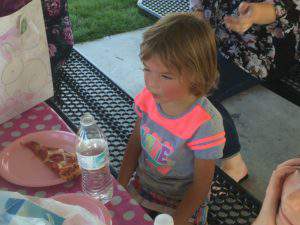 I went with these cuties. Tessa worked up a sweat doing gymnastics and couldn't stop rehydrating long enough for the photo (or I couldn't wait long enough for her to rehydrate before taking a photo).
From there, Larry and I went to Black Bear Diner for dinner with his Mom (Betty), Moose, and the Penneys. I failed to take a photo, so I stole this one from a previous occasion off Larry's Facebook page.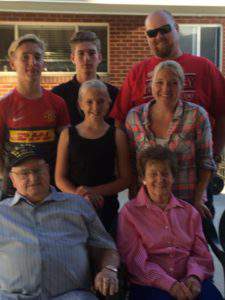 Of course, I did take a picture of my dessert, apple pie and ice cream.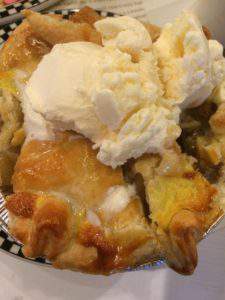 Okay, more food, I ordered this salad from Hopper's, and it was so beautiful when it came out, I had to take a picture, even though I was with my coworkers. I'm pretty sure they thought I was a little nuts. (They aren't wrong.) The veggies were so colorful and fresh. The croutons are homemade, and who doesn't love cheese and ranch dressing?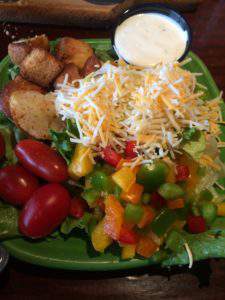 I'll finish up with another birthday celebration. Larry and I took Piper (now 7) out shopping then to dinner at IHOP and a play at Desert Star Playhouse. The play was "Ghostblasters–We Ain't Afraid of No Jokes!" She chose to bring her sister, Tessa, with her. Good times.
Happy Friday to you! What was the highlight of your week?
***The contest is still open. Comments and shares get you additional entries in the October 2 blog anniversary drawing!***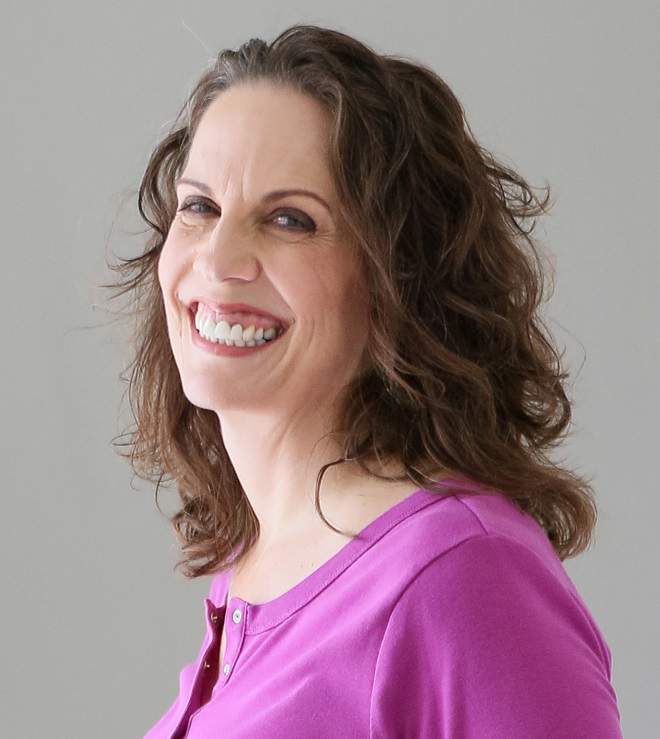 Christie is an author and professional communicator who blogs about life transitions, wellness, mindfulness, and anything else that answers the question "So what? Now what?"