It's Friday again. Time to reflect on all the good things that happened this week.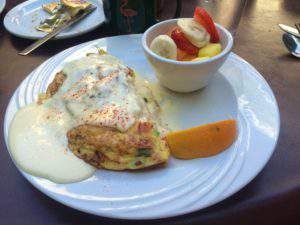 Again with the food! This was a delicious avocado crab omelet at Ruth's Diner. Actually, the best part was eating it in beautiful Emigration Canyon with two of my sisters and my best friend Margie, but we were seated in a nice shady corner–great for comfort, not so great for taking pictures of the girls.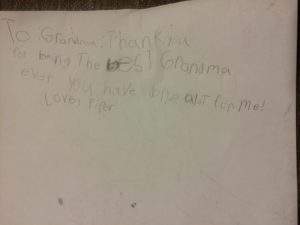 This note from six-year-old Piper melted my heart and made my day. "To Grandma: Thank you for being the best Grandma ever. You have done a lot for me! Love, Piper."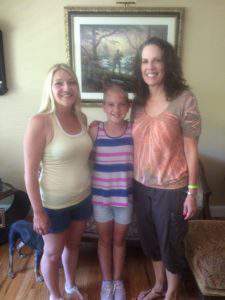 Sunday was lunch and movie day with the girls. Thanks Kenzi and Maddi for inviting me. We had lunch at Olive Garden and saw "You Before Me." During lunch, Maddi got very serious and said, "We need to talk about the popcorn arrangements. Do I get my own? Are you two going to share?" Don't get between this girl and her popcorn!
Lunch with some of the grandkids at Chick-Fil-A. Thanks to Jessi for wrangling them all together and getting them there. (Luckily, they are still young enough that they don't care if I caught some strange looks or full mouths. They don't censor my photo posting.) Wells lost a tooth during lunch and right as he was delivering the punchline of a joke. Perfect timing!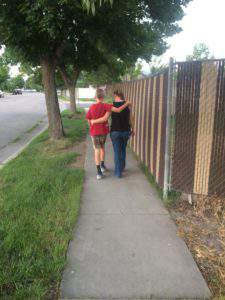 An evening walk with the family. Notice that Wells is almost as tall as his mama.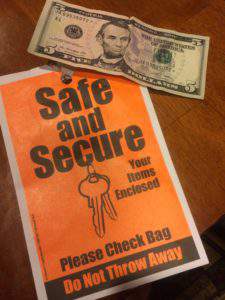 We found this envelope in our dry cleaning. Evidently, I didn't empty my pockets. Thanks to the honest employees at Prompt Dry Cleaners. This $5 made my day!
Arriving at Bear Lake a couple of days in advance of the race. That first glimpse of the lake is always spectacular! Of course, the first milkshake is always pretty great too. The Carrell family is all smiles waiting for our order.
How was your week? What was the highlight?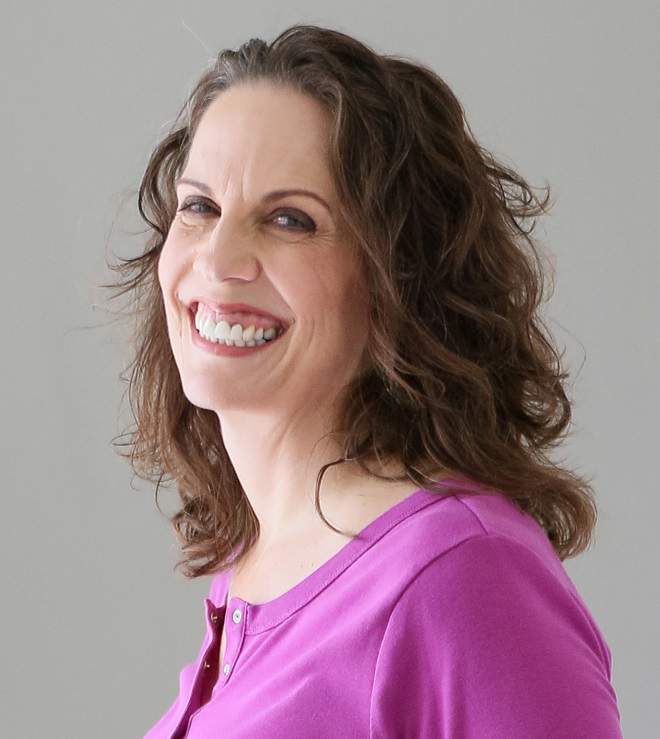 Christie is an author and professional communicator who blogs about life transitions, wellness, mindfulness, and anything else that answers the question "So what? Now what?"