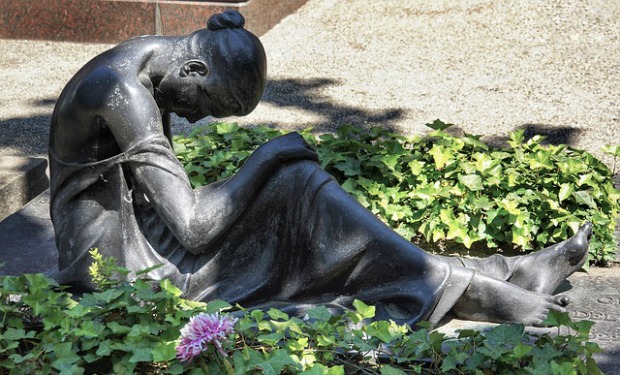 I had just completed a glorious run on the trails around Hawkes Landing. The weather was perfect. The run felt solid. I had a whole weekend of rest and relaxation ahead of me. Life was good.
I had no sense that anything was amiss, no premonition that my view of the world was about to change. I entered the cabin with a smile on my face and joy in my heart.
The first sign that anything was wrong was when my husband asked me to sit down. His face looked serious. His voice was grave.
There had been an accident. My youngest brother was hit by a car while he was out walking his dog. They were both dead.
My first reaction was not sorrow—or even shock really—more confusion. My brain could not take in what he had said.
"He's dead? Are you sure?"
Of course, he was sure. That's not the kind of news you deliver if you aren't sure. Even as I realized that, I didn't know what I felt. Or more accurately, I didn't feel at all. I was numb. My head said we needed to pack up and go home. My mother would need us. My heart said nothing…yet.
That would come later, when I walked through the door and saw my mother crying with my surviving siblings. When I held my brother's wallet and his dog's collar—items the police officer had brought from the accident scene, the last items Bryan had touched. It came in waves, slamming into me each time someone new arrived at the house and we hugged and cried, acknowledging the horror of what had happened, the magnitude of the loss.
Once the floodgates of emotion were open, I felt all the feelings. Sadness that I would never see my brother again on this earth, never hear his laughter, never get a quick hug. Anger that someone killed him in broad daylight as he walked on the sidewalk, that the investigation and legal maneuverings dragged on at a snail's pace, and that ultimately the driver would never be held responsible or even apologize. Guilt that I hadn't spent more time with my brother in the weeks leading up to his death, that I hadn't connected with him more deeply, that I had outlived my "baby" brother.
Losing someone you love is painful, whether it's expected or not, but when the death is sudden, there is an added layer of complexity to the grief. There is no opportunity to wrap up unfinished business, say your final goodbyes, prepare yourself for what is to come. Losing someone suddenly stuns you, shakes your confidence, shatters your sense of security. You are slapped in the face with the knowledge that the world is a frightening, unpredictable place and life is fragile.
So what do you do with that knowledge? You can let it crush you or you can let it propel you forward. Start treating every day like a precious gift. Make the most of every opportunity. Hug your loved ones and tell them how much you care about them. Drop the trivial matters and focus on those things that are meaningful to you. On a daily basis, leave as little unfinished business as you can.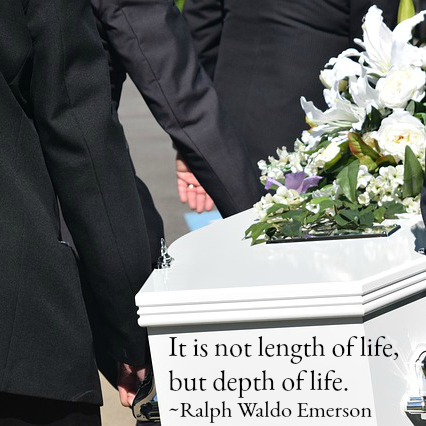 If you are grieving a loved one, it may help to realize that he or she truly does live on. I'm not talking about any spiritual beliefs about life after death or what's to come in the future. I'm talking about the here and now. In a very real sense, your loved ones live on in you. They shaped who you are, changed the trajectory of your life, and you move forward with their influence as an intrinsic part of yourself. When I see you, I see everyone who touched your life.
If someone you know is grieving a sudden death, comforting them can be challenging. You may feel uncomfortable, like you don't know what to say or do. Every circumstance is different, but here's a little advice from my own personal experience:
Do listen—even if they want to tell you the same stories over and over again. They may be trying to process what happened, make sense of the unthinkable.

Do say, "I'm sorry for your loss. I'm here for you." And then be there for them, even if that means simply sitting next to them, holding a hand, or crying with them.

Don't say, "Everything happens for a reason." It may be true, but in the early stages of grief, the sentiment is not particularly comforting.

Don't say, "He (or she) is in a better place." Again, that may be true, but that place in not where the grieving person wants them to be. 
Death is the inevitable finish of our time on this earth. The greatest gift we can give ourselves, and I believe, the highest honor we can pay to those we've lost is to cherish life while we have it, make the most of every moment, savor each experience.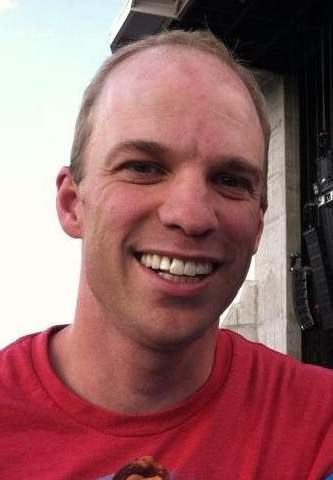 This week my family commemorates my brother Bryan's birthday and the anniversary of his death. In his honor, I ask that all you who read this pause to celebrate the people you love—both the living and the dead. Hug someone near. Call or write to someone who is far away. Share a favorite story about someone that lives on in you.
Your turn
Share a favorite story about someone you've lost, but still hold dear.

Do you have any advice for those who are grieving or comforting those who grieve?

Share anything else you'd like. I just love hearing from you.
Follow my blog with Bloglovin.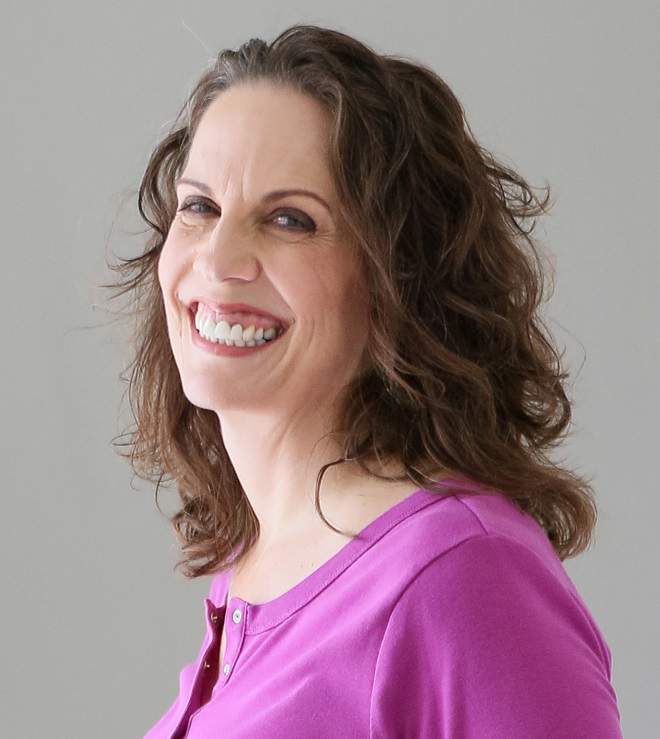 Christie is an author and professional communicator who blogs about life transitions, wellness, mindfulness, and anything else that answers the question "So what? Now what?"