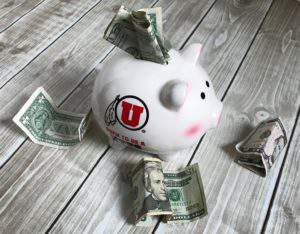 Larry and I recently had a personal consult with a Utah Retirement System representative to see if we are on track for our retirement plans. I honestly had no idea what he would say. I've been merrily going along with my retirement lifestyle planning while putting money in a retirement account, but with no idea whatsoever if the two were in sync. It was time to face the financial facts of retirement.
I grew up in a home where money was constantly "an issue." We always had food on the table and a roof over our heads, though at times we relied on the church storehouse to make that happen. Each year, I had a new outfit to start school and gifts for my birthday and Christmas, but eating out or going to the movie was a rare treat, and a vacation, beyond driving to Idaho to visit relatives (where we slept in sleeping bags on their kitchen floor), was unheard of. And there was no emergency fund. If the car broke down or some other unexpected expense popped up, there was much hand-wringing and pacing, maybe even arguing and tears, until the money could be scraped together or borrowed. I don't recall being unduly frightened about this, but I was very much aware.
Some good things came from this upbringing:
I appreciated everything I received and took great joy in small treats and pleasures that most of my friends took for granted.
I learned to work for what I wanted. As soon as I was old enough to babysit, I earned my own money for anything beyond the bare necessities, and once I moved out of my parent's home, I certainly didn't expect to be rescued or bailed out of any sticky situations. If I was going to make it financially, I was going to have to make it on my own.
When I was starting out as a young adult, and money was tight, I wasn't surprised and didn't feel sorry for myself. This was normal. You juggled bills, you cut back on the non-essentials, you figured it out.
When I started to earn more and I could pay all of the bills before the due date and even had some money for modest vacations and other little luxuries, I felt wealthy. I didn't need the fanciest car or designer clothes to feel like I was in Fat City.
And I recognized the importance of saving—saving for day-to-day emergencies, but also for retirement.
My upbringing also created some challenges:
I learned nothing about financial planning. While I understood the need for saving, the extent of my plan was to put away as much as possible, cross my fingers, and hope it was enough!
I have a somewhat schizophrenic relationship with money. I am fearful of making large purchases; even reasonable debt is uncomfortable. But when it comes to the smaller cash purchases, I don't want to concern myself with prices at all. I want to buy whatever makes me happy. Again, with no real sense of whether I'm spending wisely or not. I suspect my subconscious is rebelling against the constant price checking and bargain shopping of my youth.
So when it came time to face the financial facts of my retirement "planning," I had no idea what to expect. I was pleasantly surprised. It turns out putting the maximum allowed by law in a 401(k) or 457 for the past 20 years and letting the administrator manage the funds based on my risk tolerance and anticipated retirement date worked. Given the facts as they are today, we should be in comfortable shape. Of course, I have no idea what the future holds, and life has a way of turning things upside down, but we can only do the best that we can with what we know today and then leave it in the hands of the Universe (or God or fate—insert whatever power you believe).
It doesn't hurt that I have the benefit of a pension plan, something that has become rare in the United States. My recommendation to those of you who are at the beginning of your careers, if you have the opportunity to meet with a retirement specialist now, do it. You can save yourself a lot of uncertainty and possible retirement challenges by making well-informed decisions now. Sometimes the cross-your-fingers-and-go approach works out, but why count on that when you can make well-informed decisions?
And, of course, in order to save for retirement, you have to manage your current finances. I had a little help in that area a couple of years ago (again quite late in the game) when my employer offered the 8 Pillars of Financial Greatness course. You can purchase the book for self-study, or try one of the many other respected resources out there, but do something to get a handle on your financial wellbeing for now and in the future.
Money may not buy happiness, but a lack of it can lead to unnecessary suffering, and having some money to spare allows you the opportunity to participate in experiences that may not otherwise be available to you.
8-week transformation challenge update
In order to create accountability for myself, I will be giving a weekly update of my efforts and progress in the 8-week Transformation Challenge. If you are not interested in this portion of my blog, please feel free to skip down to "Your Turn." I'd love to hear from you.
Workouts. I attended three Orangetheory classes this week.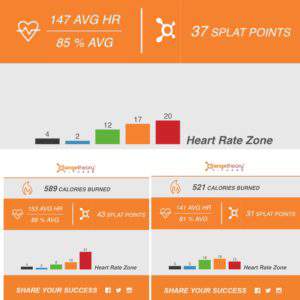 In between the Orangetheory workouts, I did one yoga session, one ride on the stationary bike, and two rest days. I had planned to run Sunday, but decided to go to sangha with my daughter instead. (I do not regret that decision.)
Nutrition. I completed one week of clean eating from the time I got up until dinner, with a more relaxed approach to the evenings. That seemed to work for me. I enjoyed the food, had more energy, and lost weight. If you are wondering what I mean by clean eating, it's a focus on (in this order) non-starchy vegetables; high protein foods; fruits, starchy vegetables, grains, and beans; and healthy fats. I avoid sugar, alcohol, processed foods, and most dairy during the day. (I did have a frosted sugar cookie on Valentine's Day.)
Weigh-in. I lost 1.8 pounds this week, for a total of 3 pounds so far, which goes to show you don't have to be perfect to make progress. I skipped one exercise session, ate one daytime cookie, and had dessert each night.
***Your turn***
Do you have any recommendations for financial planning resources?
For those of you currently employed, do you have an active retirement plan?
For those of you who are retired, at what age did you start saving for retirement? Was it enough, or would you have done something different?
What is your best piece of financial planning advice?
Follow my blog with Bloglovin.
This post shared on the GRAND Social.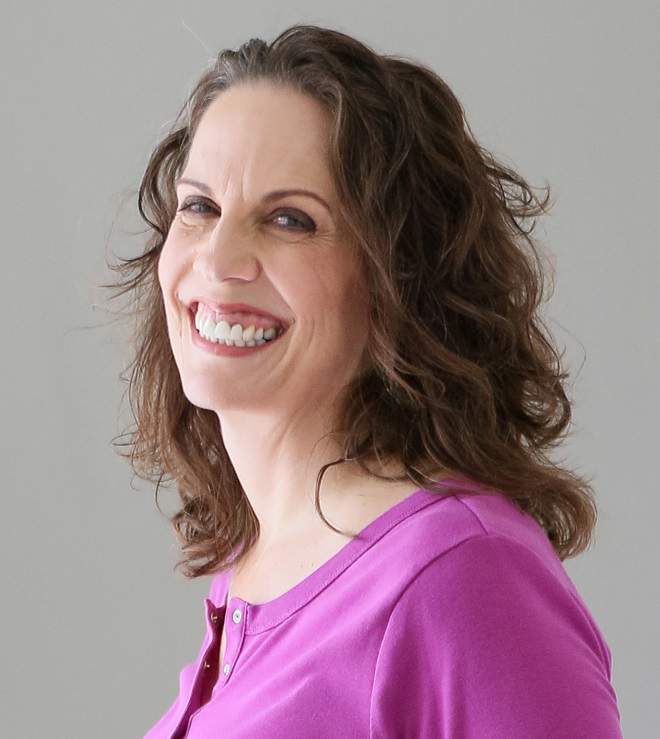 Christie is an author and professional communicator who blogs about life transitions, wellness, mindfulness, and anything else that answers the question "So what? Now what?"