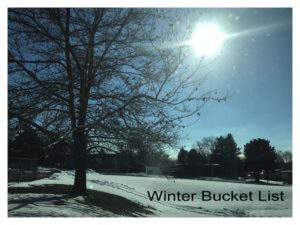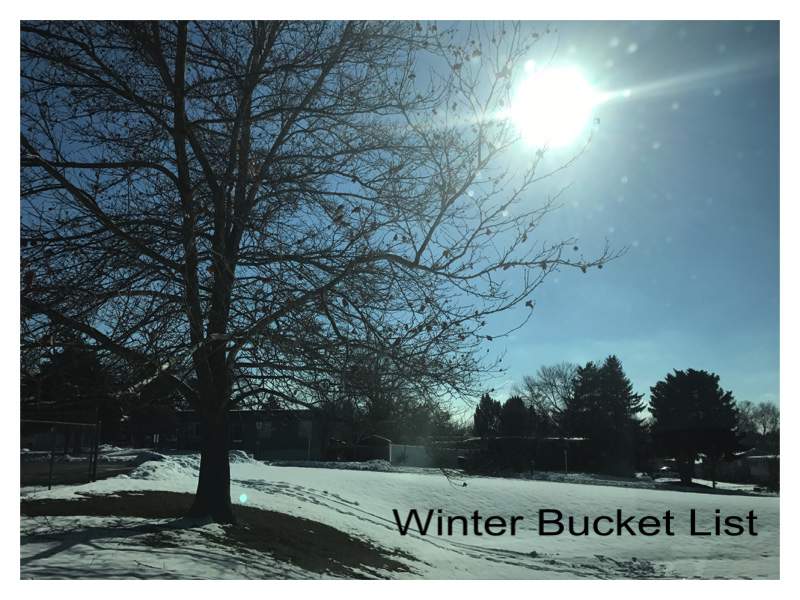 Well, another month has flown by, and it's time to check in on my Winter Bucket List progress. I'm feeling pretty good about things at this point, though there is still some work to be done.
Health and fitness
1. Try three new healthy recipes.
Mission accomplished! And ahead of schedule. With my new cleaner eating habits, I have had the motivation to try several new recipes, including chardonnay pork chops, potato topped skillet, sirloin strips over rice, a strawberry kale and spinach smoothie, an edamame quinoa salad, and egg muffins. So far, they've all been hits!
2. Choose a 10k race and get registered.
Mission accomplished here too. I have registered for the Utah Valley 10K, taking place on June 9. Now I just need to get back to running. 🙂
3. Sign up for a personal session with a Utah Retirement Systems representative (financial fitness).
Mission accomplished. I signed up and met with the Utah Retirement Systems representative. For more on my experience, visit yesterday's blog post.
Joy
1. Visit the Midway Ice Castles.
Sadly, this one will be a no-go. I procrastinated too long, and due to the unseasonably warm weather we were having, they closed early. I'll try again next year.
2. Attend sangha with my daughter.
Mission accomplished. I attended sangha yesterday with my daughter and the Salt Lake Buddhist Fellowship. I absolutely loved it. Perhaps a full post on this topic will be coming soon. Sangha, as I am using the term here, refers to a community of people practicing the dharma together in order to bring about and to maintain awareness, understanding, acceptance, harmony, and love.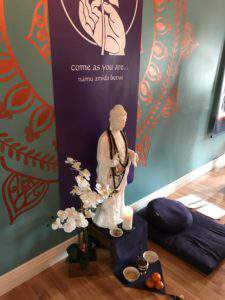 3. Celebrate New Year's in Mazatlán. This was accomplished last month.
Learning and growth
1. Improve blog photography, specifically backgrounds and lighting.
This one is ongoing, though I did purchase the backgrounds and tripod last month.
2. Research https and decide whether (and if so, how) to make the transition.
I have not started this one yet. It is my next area of focus, though.
3. Read a new personal development book.
This one is in progress. I purchased Time to Fly, a book of daily inspirations, and am reading an excerpt each morning.
Relationships
1. Send a card a month.
I sent out a lot of cards this month–some thank you cards and Valentines. I will send out at least one more this coming month.
2. Plan and carry out an activity with the grandsons.
I've done nothing on this one. I am contemplating pushing it until spring, so we can perhaps attend a baseball game or a soccer match.
3. Celebrate our 19th wedding anniversary.
Mission accomplished! Larry and I had a wonderful dinner at Ruth's Chris Steakhouse. This caramelized banana pie was on the house. For a look back on our 19 years of marriage, see this post.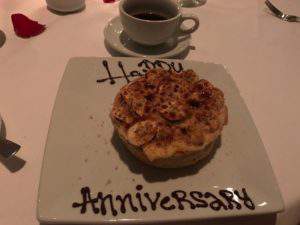 Well, that's my progress report for this month. I'd love to hear what you've been up to this winter. If you have a Winter Bucket List, please feel free to link up with us. Even if you don't, click on the button below to read others' lists. Who knows, you may find some inspiration for things you'd like to do!
But before you go, please leave a comment with one thing you've done–or hope to do–this winter.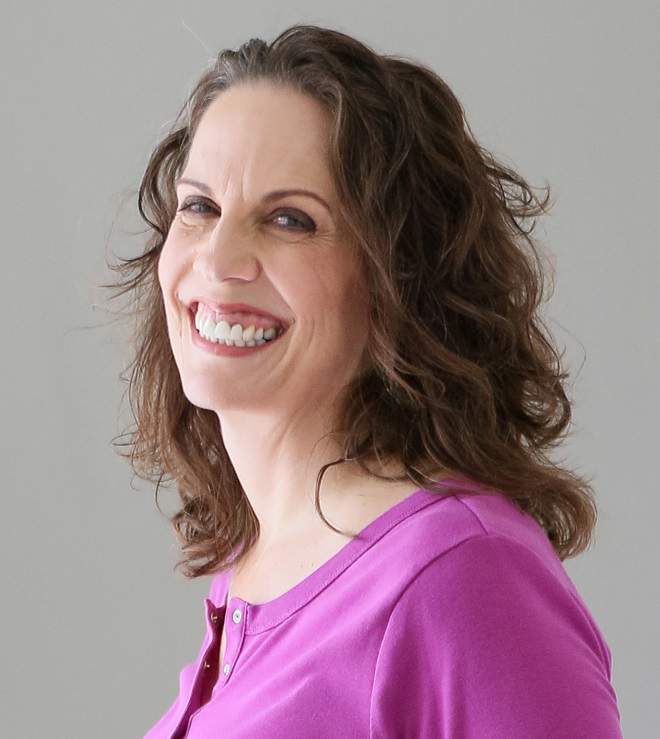 Christie is an author and professional communicator who blogs about life transitions, wellness, mindfulness, and anything else that answers the question "So what? Now what?"