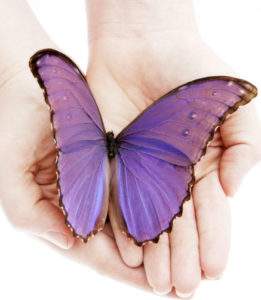 Three months ago, I turned to Orangetheory Fitness to break my exercise boredom. Now I am relying on them once again to take me to the next level of fitness with an 8 week transformation challenge. This is not necessarily a weight-loss challenge, though that would be a welcome side effect. The ultimate goal is to improve total body composition.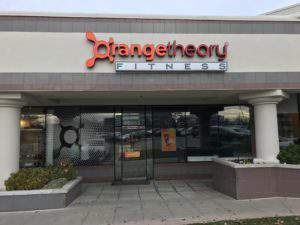 The challenge starts with an InBody scan to examine the starting composition of your body, including percentage of body fat, muscle distribution, and body water balance. The test is easy and painless. You simply wipe your feet and hands with a special wipe, stand barefoot on the electrodes on the InBody machine, hold two handles out to your side, and stand perfectly still for roughly 30 seconds. For best results, they recommend that you do not eat, drink, or exercise for two hours before testing. When you're done, your results print out.
I'm going to be brave here and share my results–both as an example of the information available from an InBody scan and as motivation for me to make progress by the time I report the final results eight weeks from now.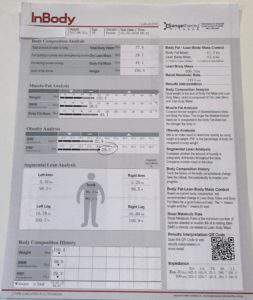 My weight and body mass are within the healthy zone (just barely). My body fat percentage is slightly high at 29.3 percent. Not surprising, since I'm right-handed, my right arm is slightly more muscular than my left. My legs are pretty evenly matched, with the right leg having just .02 lbs more lean muscle mass than the left.
The ultimate goal recommended for me is to lose 11.7 lbs of body fat and gain 2.6 lbs of lean body mass. Over the eight weeks of the challenge, I am hoping to lose 6 lbs of body fat and gain 1 lb of lean body mass, for a net loss of 5 lbs. That will require an increase in my workout intensity and closer attention to my nutrition, including a decrease in the amount of sugar I've been consuming, which has gotten a little out of control over the past year. I'll be checking in half way through to see if I'm on target and make any necessary adjustments. Wish me luck!
***Your turn***
What is your preferred form of physical activity?
Have you ever participated in a weight-loss or fitness challenge? What was your experience?
Do you know what your body fat percentage is? (Yes or no is okay; you don't have to share your number.)
Follow my blog with Bloglovin.
This post linked to the GRAND Social.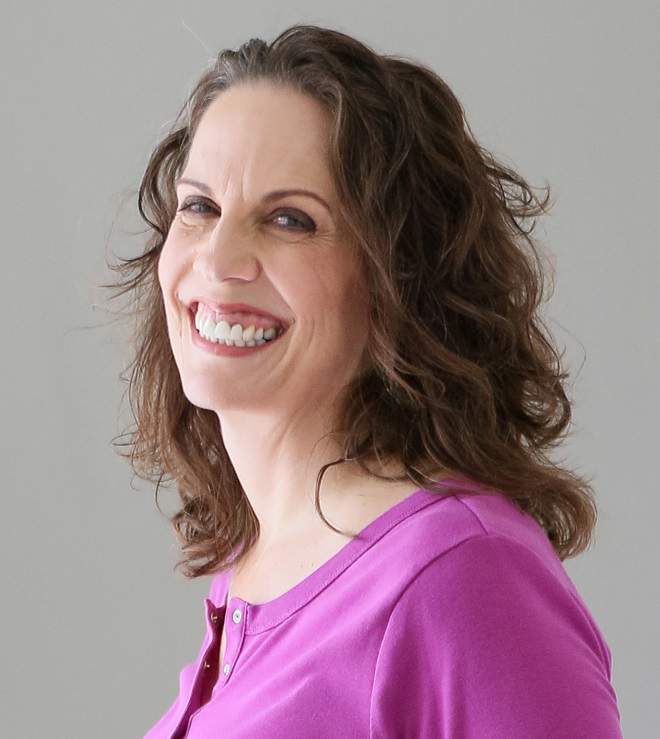 Christie is an author and professional communicator who blogs about life transitions, wellness, mindfulness, and anything else that answers the question "So what? Now what?"