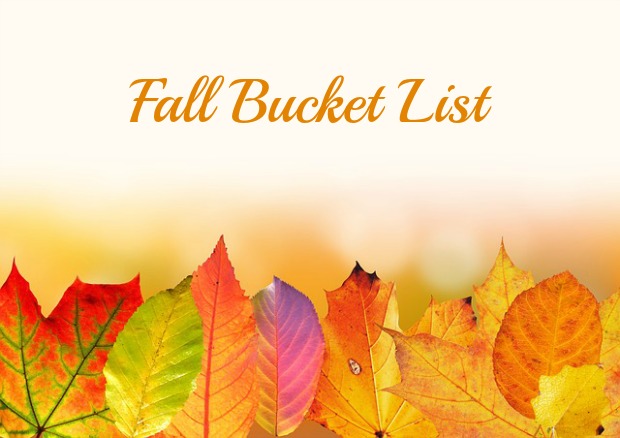 We are one month into fall, which means it is time to check in on our fall bucket list items. It would be a shame to let this beautiful season slip away without doing the things we really want to do.
Here's what I've been up to. I hope you will share your fall goals and activities with us!
Health & fitness
1- Complete the Orangetheory Fitness Transformation Challenge. We are halfway through the challenge. I have completed 12 classes (of the required 24), so I am right on target. When I check in next, I will share results with you, as well as lessons learned.
2- Make pumpkin soup. I made this wonderful pumpkin chickpea chili. Delicious with avocado!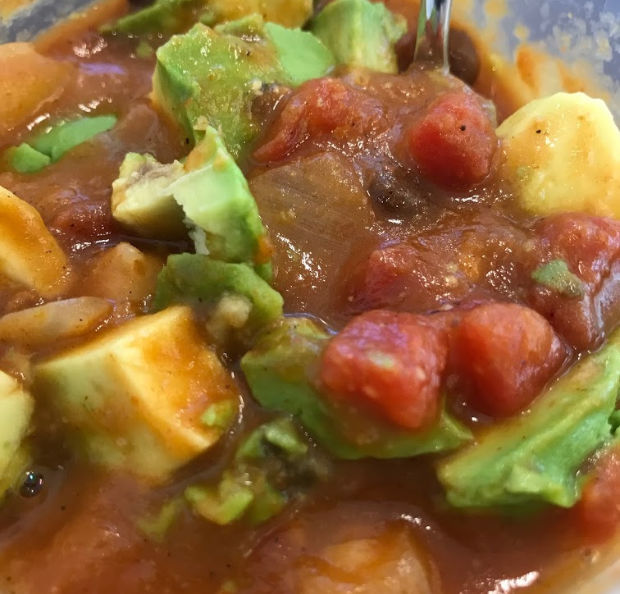 Joy
1- Get a fall pedicure. I have scheduled this This Red Hot Apple Toddy Pedi at the Sego Lily Spa for next Saturday. I can't wait to tell you all about it!
2- Plant bulbs to enjoy next spring. While we haven't actually planted the bulbs, they are at least purchased!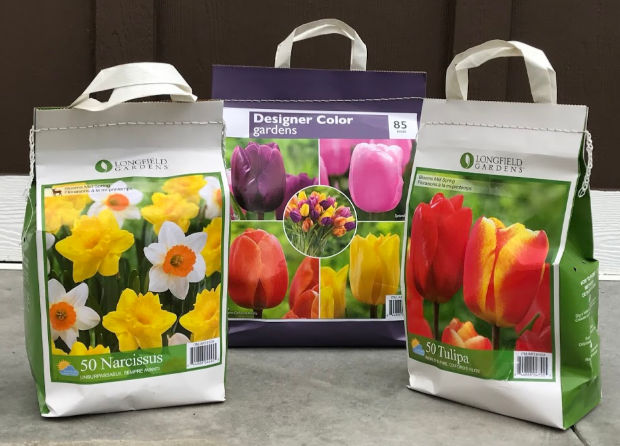 Learning & growth
1- Get my Halloween puzzle back out. I got the puzzle out, so technically I guess I can call this one complete. Seriously, though, I have worked on it some–not as much as I would like to. Here's what I've completed so far. I'll include another picture next month and we'll see whether you can discern any progress.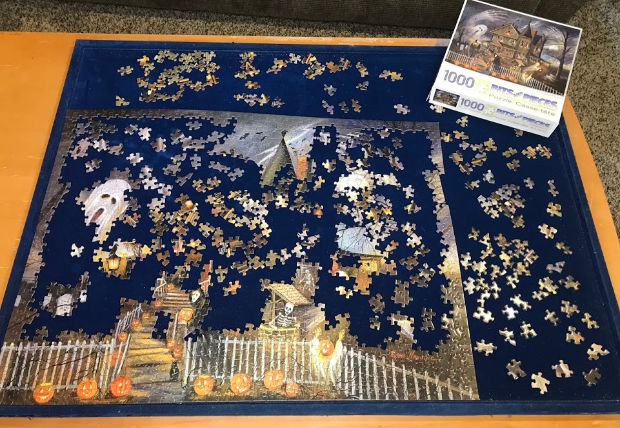 2- Read Everything is Figureoutable by Marie Forleo and complete the Insight to Action Challenges. This item is complete. As a result, I started my Happy Monday vlog! Thank you to everyone who has offered so much encouragement and helped me spread the word that Mondays can be happy too!!
Relationships
1- Go to southern Utah with my husband and scout out locations for our future winter home. Being the overachiever that I am, I took this one one step further. Larry and I chose a lot and put earnest money down. We meet with the builder in a couple of weeks!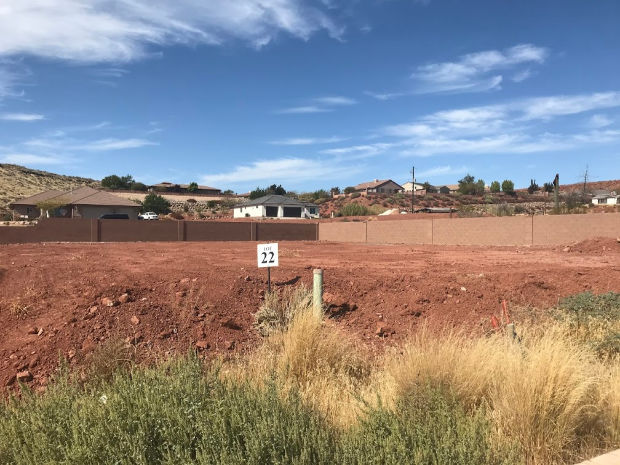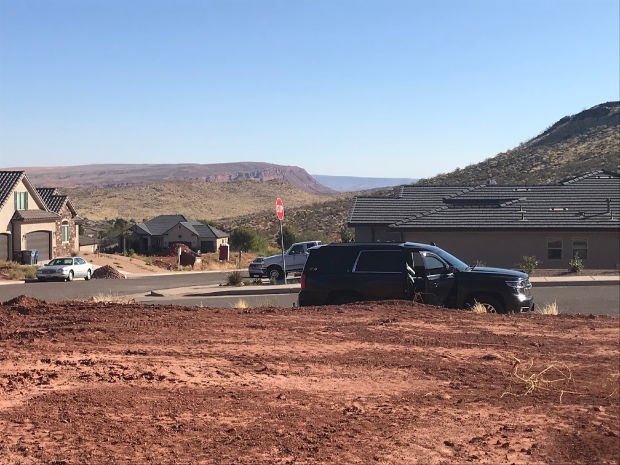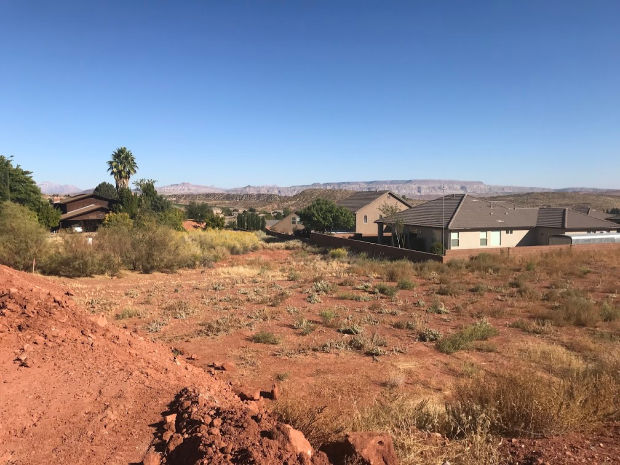 2- Develop a new Christmas strategy based on giving experiences, rather than things. Larry and I agreed on a strategy and presented it to the children and grandchildren. They were all on board, and we've received requests from three of the four families for the experiences they would most like to have. I'm excited about this. I think the gifts will be better, and the shopping will definitely be easier!
Your turn
If you have a fall bucket list, please link up with us below.
If you don't have a formal bucket list, please share some ways you've been enjoying fall in the comments.
Share anything else that's on your mind today. I just love hearing from you!
Follow my blog with Bloglovin.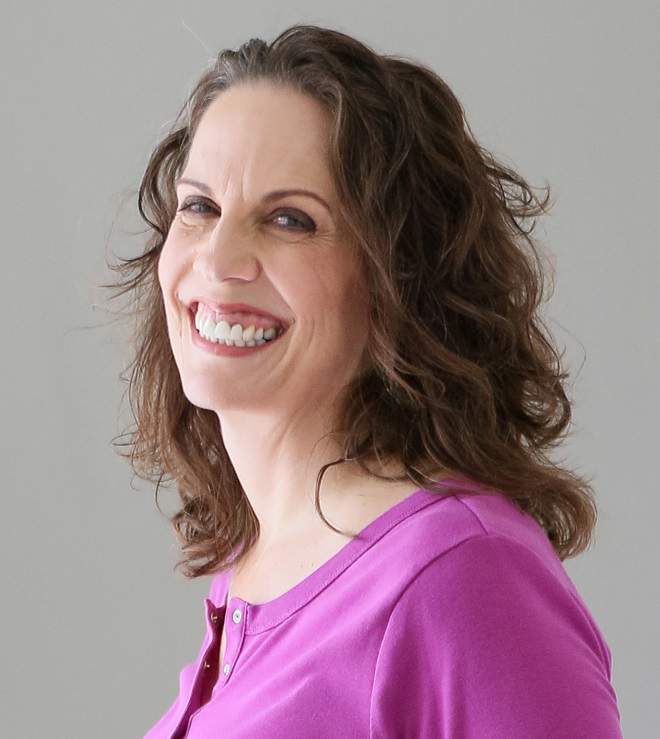 Christie is an author and professional communicator who blogs about life transitions, wellness, mindfulness, and anything else that answers the question "So what? Now what?"