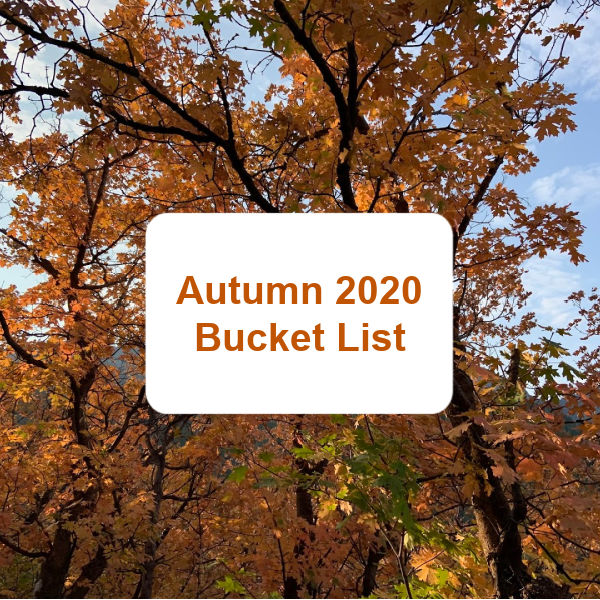 Two months into autumn, and I am not going to say again, "Where has the time gone?"…even though I'm thinking it. I mean really weren't we just putting the Christmas decorations away?
Anyway…it's time for another Autumn Bucket List update. I hope you will also share what you've been up to so far this season.
Health and fitness
Try a new soup recipe. Mission accomplished last month. I've actually tried two now: chicken noodle and beef stew. Both were delicious and nutritious.
Perform daily balance exercises. I've continued a steady practice, so this one is in progress.
Joy
Hang family photos in our new home. Mission accomplished last month. In addition to hanging the family photos, we have ordered photography of scenes from nearby national parks to hang in the guest rooms. I can't wait to get them!
Donate books. This falls under joy, because decluttering makes me happy and thinking of someone else enjoying these books as much as I did makes me happy too. Mission accomplished last month.
Learning and growth
Start my 60 before 60 list. Since the goal is to start the list, I can say mission accomplished last month.
As far as progress on the list, here's where I am count-wise, one month into a 12-month goal. I'll provide more details in a future post.

Walk 60 miles of unchartered territory: 1.25 miles

Declutter 60 items: 26 items

Try 60 new things: 9 things
Commit 60 acts of kindness: 16 acts
Take an online course. Mission accomplished! I enrolled in MasterClass and have completed two courses: David Sedaris's Storytelling and Humor and James Suckling's Wine Appreciation. I am midway through Robin Roberts' Effective and Authentic Communication.
Relationships
Bake something and share it with a neighbor. This one was inspired by our new neighbors welcoming us with home-baked treats. I call this one in progress. My first attempt was a fail, and I have not yet tried again…but I will, I promise!
Reschedule our Alaska trip to spread my mother's ashes. Another one in progress. We have chosen tentative dates, but have not yet scheduled the flights or booked the hotel rooms. We are afraid to commit with COVID the way it is. I don't know if I could survive the disappointment of having to cancel again.
In summary
By my count, I have accomplished five of eight items, with three more in progress. I'm on track, considering we are two-thirds of the way through the season. I hope by final check-in, I can report a perfect score.
Your turn
What have you been doing this fall (or spring for my Southern Hemisphere friends)? Feel free to link your bucket list below or to share something in the comments.
Do you have any travel plans scheduled? Where was the last place you traveled? What did you do there?
What else is on your mind? Anything at all…I just love hearing from you.
Follow my blog with Bloglovin.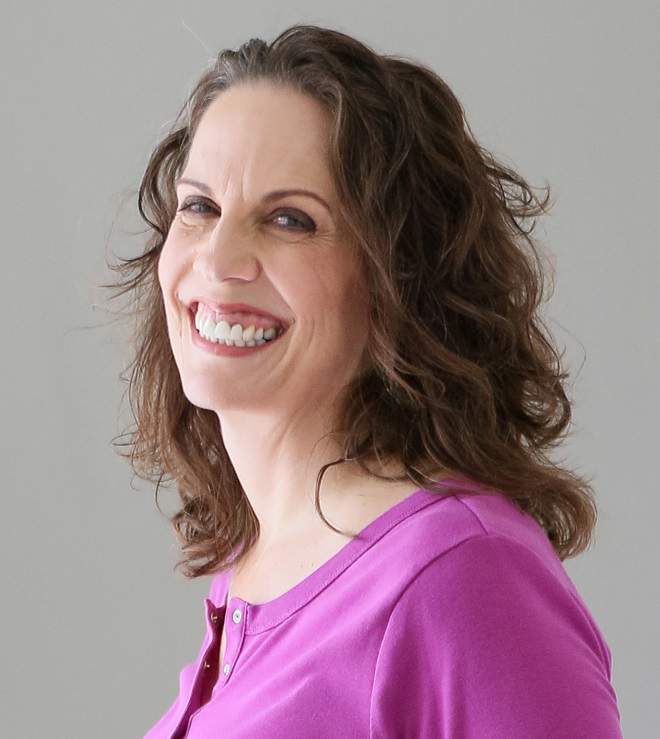 Christie is an author and professional communicator who blogs about life transitions, wellness, mindfulness, and anything else that answers the question "So what? Now what?"