Early to bed, early to rise…
Transcript
Good morning and happy Monday! You may think it's odd that I'm coming to you in my pajamas–and odder still that I magically woke up this morning with my hair done and my makeup on.
Well, you'll soon see that the environment is perfectly appropriate for today's discussion–and the makeup, well I just couldn't subject you to what I actually look like first thing in the morning.
You're welcome.
Now, let's get down to business. One of the things that makes Monday so challenging is that many of us are operating on insufficient sleep. Over the weekend, we stayed up late and slept in longer. Then come Monday morning, we expect our bodies to jump right back into the work schedule, just like that.
Well, that's not how it works. Our bodies don't know or care what day it says on the calendar. Ideally, we would keep our same sleep schedules all week; and if you can make that happen, I highly recommend it. But, realistically, for me at least, it's unlikely I'm going to be in bed by 9:30 on a Friday night and even more unlikely that I'll be up at 4:45 a.m. on a Saturday or Sunday. It's not going to happen.
May I suggest a compromise? Instead of staying up until all hours of the night and then sleeping in half the next day, maybe we give ourselves an extra hour or so on each end. Just enough to feel indulged, without completely throwing our sleep rhythms out the window. Doable?
Of course, getting in bed and getting to sleep are two different things. If you're struggling to get to sleep on Sunday night, I have some suggestions for you. None of these are ground-breaking discoveries. You've probably heard them all before, but they're true and bear repeating.
Limit caffeine in the afternoon. I understand that, on average, caffeine takes about six hours to leave your body, so that ice tea you had for dinner, or the coffee with dessert, may keep you up well past midnight.
Next, turn off your screens at least an hour before you plan to go to bed. The light from these screens affects the way your body produces melatonin and messes with your brain, tricking it into thinking it's still daytime. So turn off your computer, your television, and even your phone. What will you do with that hour that you are disconnected from the world? Might I suggest you talk to the people in your house? Or read a book…a real book, with pages you turn…write in a journal, meditate, anything that helps you smoothly transition from wakefulness to sleep.
Now that your body is ready for sleep, it's time to prepare your room. That means dark, quiet, and cool. Dark is pretty straight forward. Pull the shades, get rid of the night lights, and turn the glowing clock away from your bed. Quiet is a little trickier. As far as I know, it is illegal to smother your snoring partner or relocate your neighbor's dog. So instead of trying to eliminate all noise, it may help to mask the disruptive sounds with a sound machine that emits soft, mellow sounds. And finally temperature, the experts say 60-67 degrees Fahrenheit is ideal for sleep. I can't testify to that, as I prefer closer to 70, but if you're having trouble sleeping, try turning down the thermostat a little, and see if that helps.
So there you have it. Today's tip for a happy Monday, make sure you are getting the rest you need leading into Monday. Everything is brighter–even Monday morning–when you're well rested.
Have a great day. Enjoy your week, and I'll see you next Monday.
Shared on the Blogger's Pit Stop.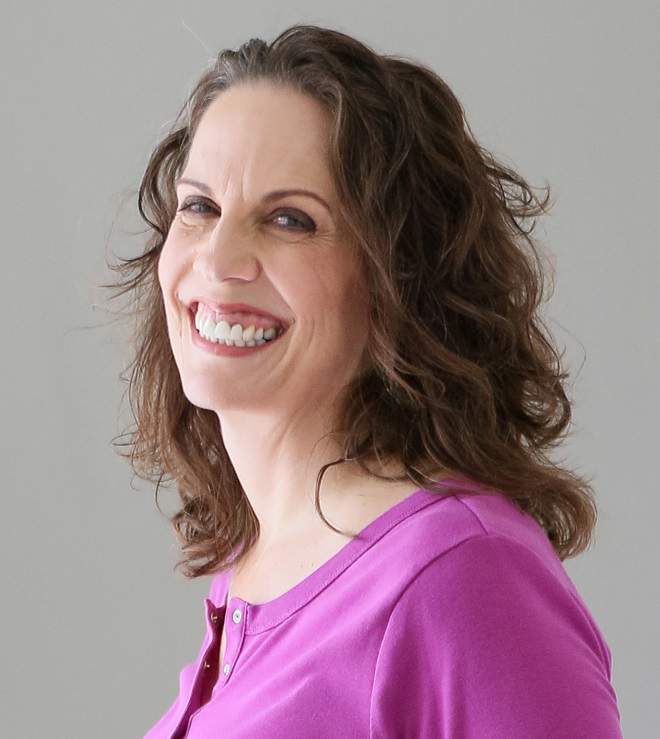 Christie is an author and professional communicator who blogs about life transitions, wellness, mindfulness, and anything else that answers the question "So what? Now what?"