How can it be Friday again already? This week flew by. What's that saying, "Time flies when you're having fun." I must have been having a lot of fun!
It started Friday evening when we headed up for another weekend at Hawkes Landing. The foliage over Guardsman's Pass was even more vibrant than last week. The weather was overcast and raining lightly. We made a turn, and suddenly there was this beautiful rainbow dropping down into the yellow leaves. Talk about your gold at the end of the rainbow.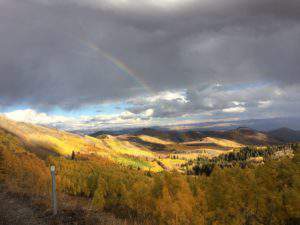 And one more rainbow shot, this one taken from the deck.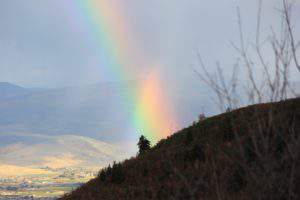 While we were at Hawkes Landing, I played with my camera some more — with the settings off auto. (Shocking!) I still haven't got it all figured out, but I quite liked this effect.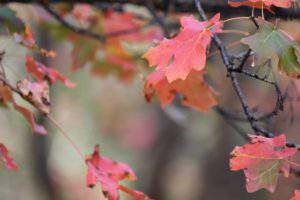 And this happened–a pretty perfect Yahtzee series, not one scratch.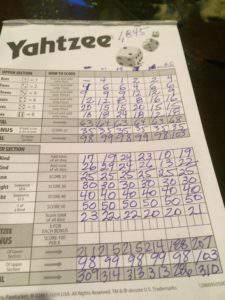 Monday I came in to work to discover that my plant (the only one I've ever kept alive for more than a month) had a friend sprouting up in the middle. See the lighter green at the top center. When my father died, my kind coworkers gave me this plant basket that actually had three or four different plants in it. All but the hardiest one died. Or so I thought. Evidently the elephant ear was just taking a well-earned (five-year) rest.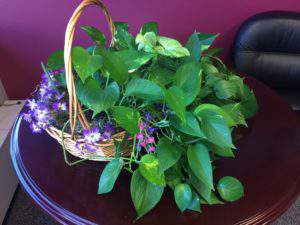 And then I went to lunch at California Pizza Kitchen with my oldest daughter, Jessi. We split this divine pumpkin cheesecake. Please forgive me for messing up the artistry of it by taking a bite before I took a photo. As Jessi pointed out, "You can't know if it's a favorite until you try it."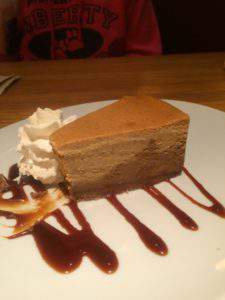 I couldn't resist sharing this photo that Larry sent me of Maddi, Wells, and GG (Betty). It made me smile when I got it and every time I've looked at it since then.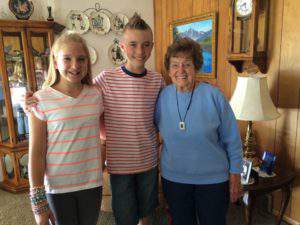 And, finally, for my Pokemon Go playing friends and family, the sign in front of my eye doctor's office.
That's it for me. I hope you week was delightful. Please share the highlights.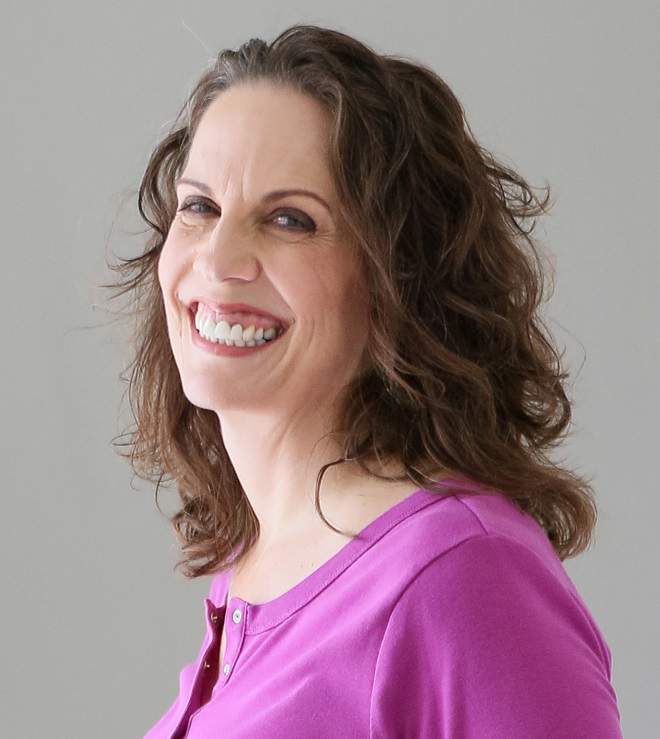 Christie is an author and professional communicator who blogs about life transitions, wellness, mindfulness, and anything else that answers the question "So what? Now what?"