Happy Friday! Looking back over my week, it was clear today's Friday Favorites would be all about our home away from home. Hawkes Landing is open for the season!
This is the view that greeted us. It never gets old! I am so grateful for our cabin in this quaint little city, for Mother Nature's beauty, and for eyes with which to see it.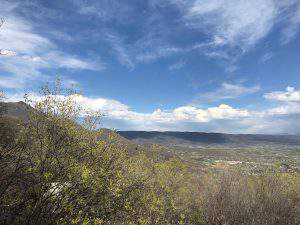 I went on my first straight downhill run of the season. (This is the flattest portion.) Of course, a downhill run means an uphill hike back home at roughly 6,000′ elevation. I am grateful for the perfect running weather, a healthy body, the feeling of flying downhill, and Larry's willingness to bring the rescue vehicle for the last excruciating 0.4 mile.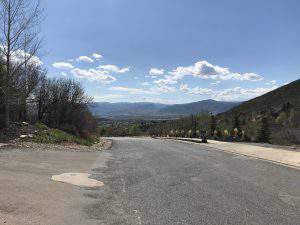 Of course, a good run deserves a cold beer and some guacamole. (I promise I had a healthy spinach smoothie first.) I am grateful for plentiful food, the ability to taste and enjoy that food, and the fact that running burns calories!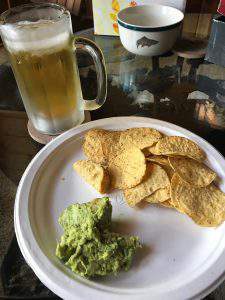 The weather was all we could hope for–warm, but not too hot, partly sunny with some really awesome clouds, and an occasional burst of wind making music in the trees and snapping the flag. I am grateful that spring cooperated with our plans to visit the cabin (it snowed two days later). I am grateful for leisure time to  enjoy our home away from home and for the ability to slow down mentally and be in the moment.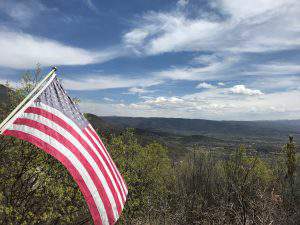 That's my gratitude list. I'd love to hear yours. Please share something that made you smile this week.
10K training update
Saturday: 3.1-mile run/hike (45:42 mins.)*
Sunday: rest day
Monday: 56-min Orangetheory interval training (39 splat points)
Tuesday: 2.5-mile run (32:06 mins.)
Wednesday: 56-min Orangetheory interval training (26 splat points)
Thursday: 26-min stationary bike ride
Friday: rest day
*This was actually a 2-mile downhill run, followed by a 1.1-mile steep hike. It was scheduled to be 3.5 miles total, but the first high-elevation uphill of the season was kicking my butt, so I called it early. This also led to the extra rest day on Sunday. I was not feeling a workout of any kind!
Follow my blog with Bloglovin.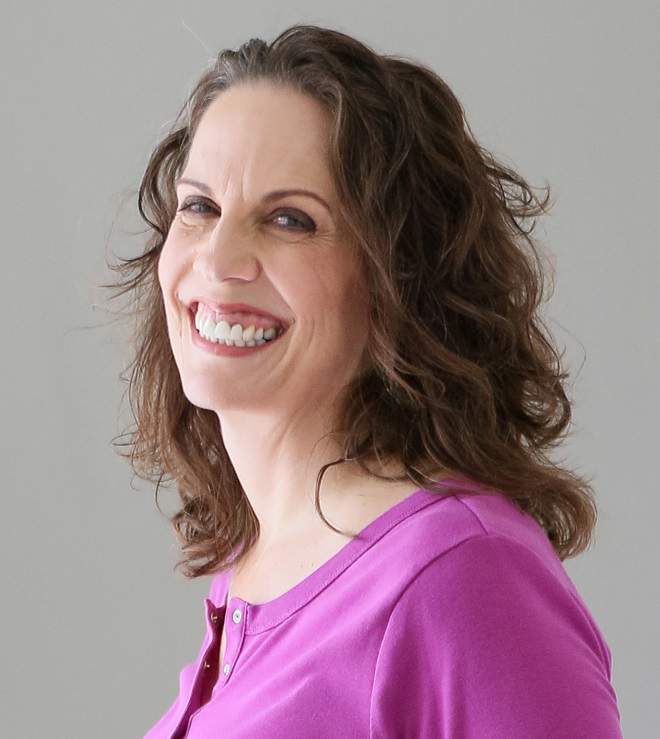 Christie is an author and professional communicator who blogs about life transitions, wellness, mindfulness, and anything else that answers the question "So what? Now what?"