Usually on Fridays, I share with you some of my favorites moments from the previous week. This Friday, I hope you'll indulge me as I do something a little different. I'd like to share with you 15 of my favorite photos going back to 2009. These photos happen to be backed up to my computer, which means I took most of them. A few I did get from others, and I'll do my best to give credit where credit is due (within the limits of my not-so-great memory).
This beauty was taken on April 9, 2009, at Heidi's Easter egg hunt. It features Maddi and Saira. Could they be any more adorable?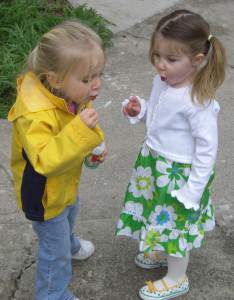 On January 6, 2010, Larry and I were fortunate to go on a whale watching expedition in Puerto Vallarta during the most active whale season in recent years. We were surrounded by the marvelous, massive creatures. The guide referred to it as being in the middle of a whale soup. (I cannot take credit for these photos; they were taken by a professional photographer who went along on the expedition. I apologize I cannot remember the name of the photographer or the company.)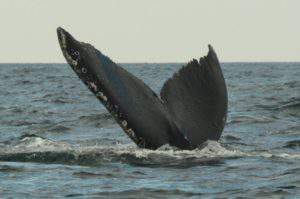 Closer to home, but still near the water, this cute photo from July 6, 2010, was taken on the north beach of Bear Lake in Idaho and features my two beautiful nieces, Hannah and Haley, and one of their friends, who I regrettably can no longer identify.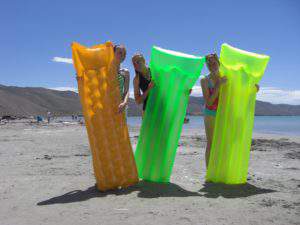 More shenanigans on the beach. (There seems to be a theme here.) This one is in the Bahamas on March 9, 2013. Obviously, I was not the photographer. Our great tour guide took the pic, but I regret to report that I do not remember his name and cannot give him proper credit.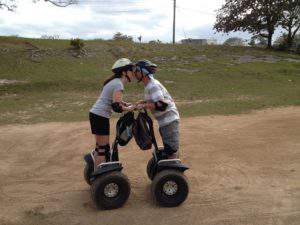 From the sand and water to the mud. This photo from September 14, 2013, features Kenzi, me, and Ashley after having completed the Dirty Dash in Midway, Utah. A kind stranger took this photo for us.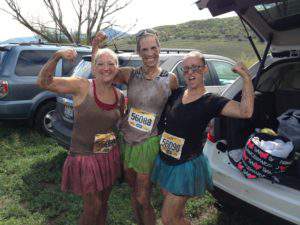 Is there anything sweeter than a Papa, his Piper, and his puppy taking an evening walk? (Okay, Charlie's not really a puppy, but it started with a "P".) This walk (thankfully one of many) took place July 9, 2014.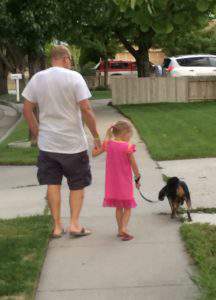 I just love rural communities and the peaceful scenes they present. This one happens to be in Saint Charles, Idaho on August 8, 2014.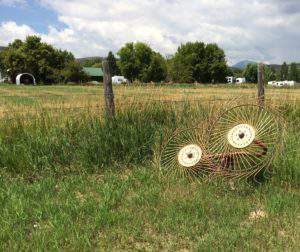 Also from the 2014 Bear Lake trip, this photo features Saira and Tessa enjoying the traditional Bear Lake milkshake. It was taken August 11.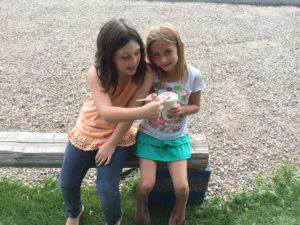 Turkey coma at its finest on Thanksgiving 2014 (November 27). Piper, Wells, and Tessa do it right. I can't get over all those long, slender limbs and angel faces.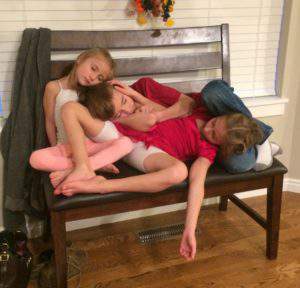 Charlie, missing "Mom" and "Dad" (no bitch jokes please) while we were in Mexico on March 6, 2015. (Buddy or Kenzi Penney took this photo.)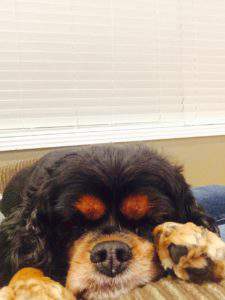 Life's simple pleasures, like eating a coconut fresh off the tree. Larry took this photo on March 12, 2016, at El Sol La Vida in Nuevo Mazatlan.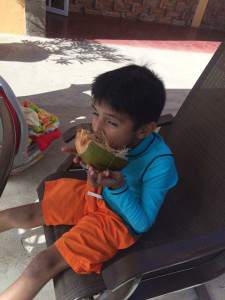 Another example of pure joy captured on camera–my mother celebrating her birthday on September 25, 2016.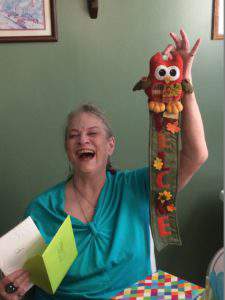 I think I like this next photo so much because it represents my favorite season and the first time I did something sort of artsy with my good camera that stays on "Automatic" most of the time. It was taken on October 1, 2016.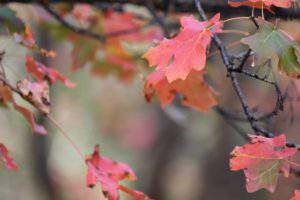 I had to include at least one Hawaii photo. This one was taken at the Queen's Bath in Kauai, Hawaii on October 15, 2016.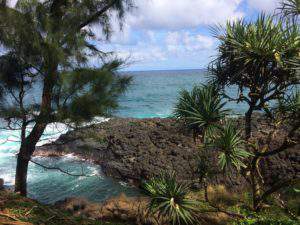 And finally, it seems fitting to end on a sunset shot from January 1, 2017, in Nuevo Mazatlan. What a way to start out the new year!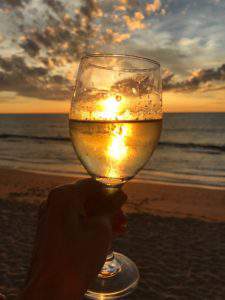 Thank you for staying with me on my walk down memory lane. (If anyone's counting, I went over my limit by one. My apologies.)
I'd love to see some of your favorite photos. Email them to chhawkes@aol.com (or text me), and I'll share them next week. Pretty please!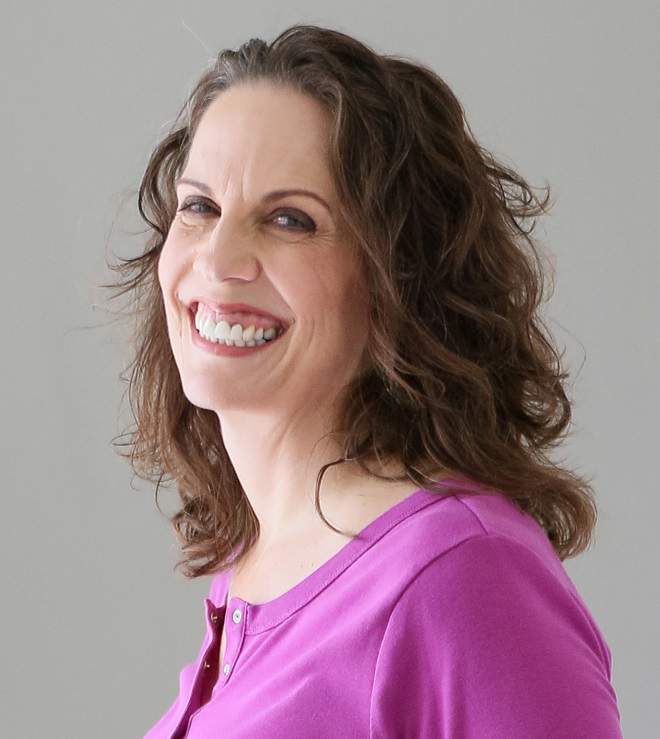 Christie is an author and professional communicator who blogs about life transitions, wellness, mindfulness, and anything else that answers the question "So what? Now what?"