Finally a full week of warm weather! It's so much easier to feel grateful when the sun is shining. And it didn't hurt that we had several family events this week.
First was a barbecue at the elementary school, where I got to see three of my granddaughters.
Then, of course, another weekend at Hawkes Landing and a beautiful run on Cari Lane Trail.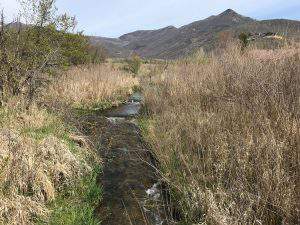 We came home a little early to take part in a surprise party for our son-in-law, who graduated from college with a 4.0 GPA, while working full time and caring for a family. Impressive!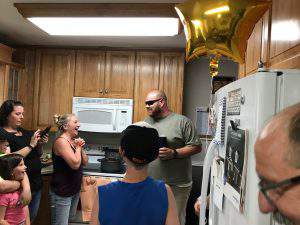 And Zappos delivered these beauties–new runners for race day. I'm loving the Brooks Adrenaline GTS 18.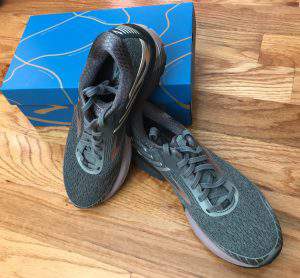 The lilacs are out in force–beautiful to look at and heavenly to smell!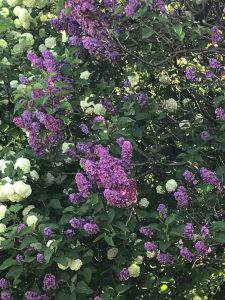 It's not Friday Favorites without a food pic. What about these berries and bananas!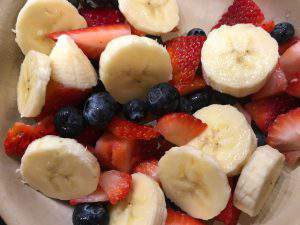 Well, that's it for me. I wish all of my mother friends a glorious Mother's Day! I'd love to hear what you are doing to celebrate. Also, please share something that made you smile this week. What's the weather like where you live?
10K training update
Saturday: 4-mile run/hike (49:16 mins.)
Sunday: rest day
Monday: 56-min Orangetheory interval training (32 splat points)
Tuesday: 22-min yoga session
Wednesday: 57-min Orangetheory interval training (26 splat points)
Thursday: 26-min stationary bike ride
Friday: rest day
This week's long run was a 3-mile downhill run, followed by a 1-mile hike back up. Overall pace of 12'17". The fastest mile was 10'56". Ideally, I would have gotten in at least one mid-week short run, but we had commitments most evenings, so I had to be content to squeeze in the quick yoga and bike rides in the mornings. You know I'm not giving up one of my Orangetheory workouts! 🙂
Follow my blog with Bloglovin.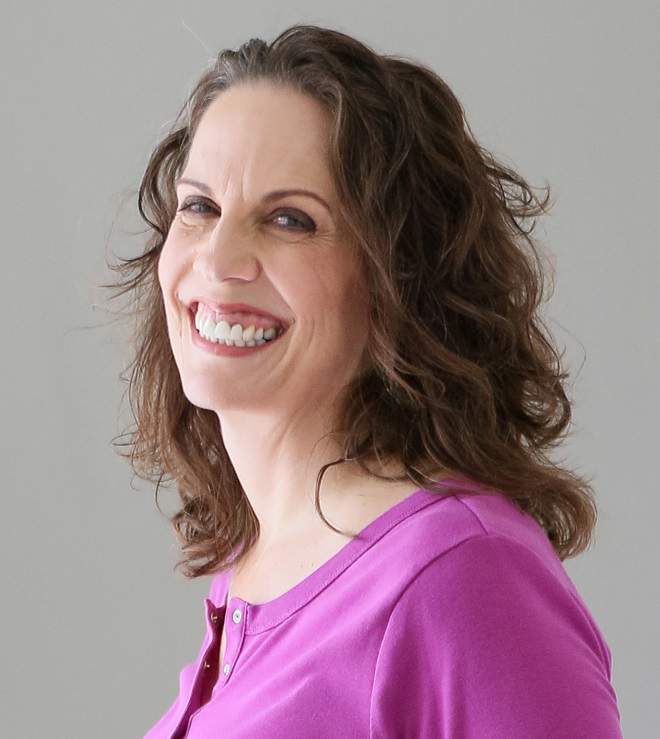 Christie is an author and professional communicator who blogs about life transitions, wellness, mindfulness, and anything else that answers the question "So what? Now what?"