I did it! I ran the Bear Lake Half-marathon last Saturday—and I can still walk today, so mission accomplished. It was actually a great race, perfect weather, beautiful (peaceful) scenery, and a satisfactory (though not particularly fast) finish time. But first, let's rewind to Thursday and the beginning of the trip.
Larry, my daughter Ashley, and her children Wells (12), Tessa (10), and Piper (6) came with me. Because we all wanted to drive together, Larry rented a Toyota minivan. We piled in said rental at about 12:30 p.m. and hit the road.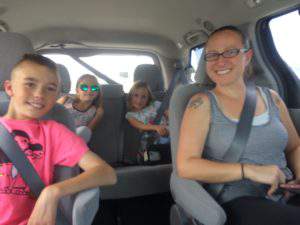 The minivan was an excellent choice, and we made the 2-1/2 hour drive to Garden City in comfort. For those of you who have not had the pleasure of driving through Logan Canyon, you simply must. It is the most beautiful canyon I have ever seen and never fails to awe. Unfortunately, my camera skills from the car are somewhat lacking and the photos just don't do it justice, so I've decided not to include them here. You'll just have to make the trip and see it for yourself.
And, of course, the first glimpse of the lake is always stunning.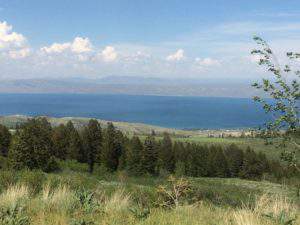 Friday was play/relax day. We went to the pool, colored, and played games until it was time to pick up my race packet at Laketown Park. I tried on my shirt for fun.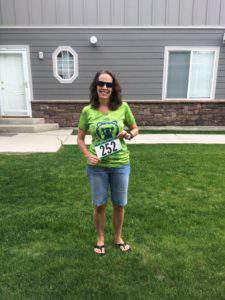 And then it was time for the pre-race dinner. What else but spaghetti? Tessa ate more than I did. As she said, "If it's spaghetti, never let it setty." Eat as much as you can!
And, of course, Swedish fish are a must.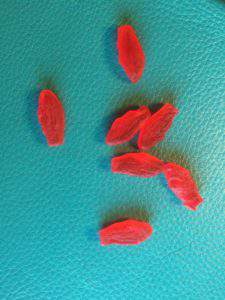 In bed by 10:00, but I never sleep well the night before a race, so I tossed and turned until 5 a.m. and got up for my pre-race meal. Always the same thing here too—greek yogurt, banana, and coffee.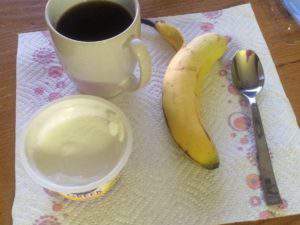 Then off to the races—literally.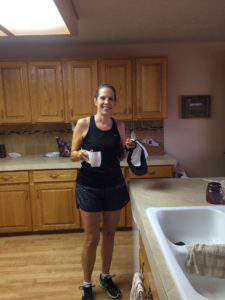 The weather gods were with me. It was high 50s and overcast at the start line, and only slightly warmer when I finished. Perfect running weather. Plus I love my new running shorts. They have just the right number of pockets, so I didn't have to wear a fuel belt. I also was thrilled with my shoe choice, Brooks Launch 3s.
The first six miles I felt fantastic. Then I started to get in my head, worrying about how long my energy would last and how I'd feel by the end. I refocused on my surroundings and my music and felt better for the next couple of miles. I got a stitch in my side at some point, but breathed through it. By mile 12, I was getting tired and my calves started to ache slightly—nothing horrible, but enough that I slowed to a brisk walk. Before I knew it, I could see the finish line in the distance, and I started to run again. I saw Larry cheering me on, and a few feet down the road, Ashley and the kids were waving. Then I crossed the glorious finish line. The relief and the pride flooded through me. I did it!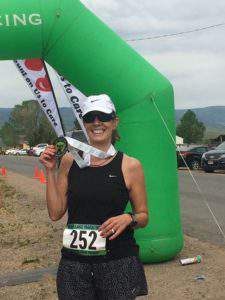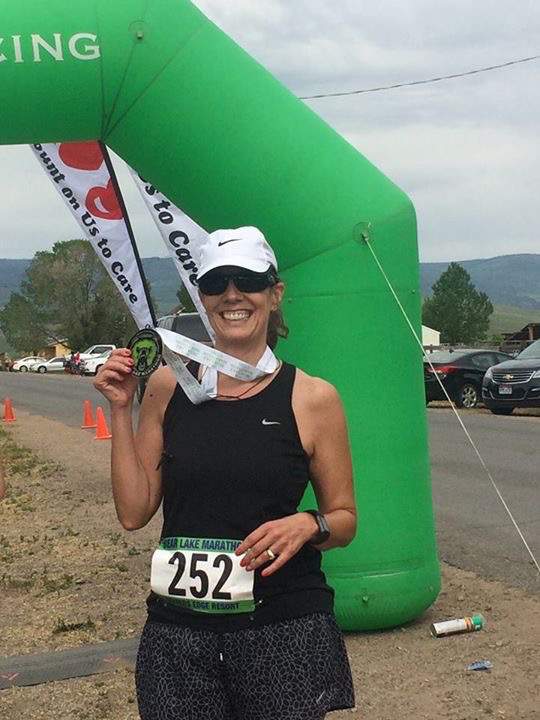 Love this medal!
That night we had our traditional celebratory dinner at Cooper's. I had fish and a baked potato, which was good, but the best part was watching Wells dig into his long-awaited crab legs. The boy can eat!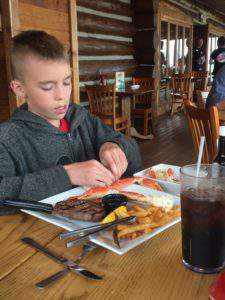 You can bet I slept well that night.
For those of you that run, what's your favorite distance?
Do you have a preferred pre-race meal?
Any race-day rituals?
What shoes do you wear?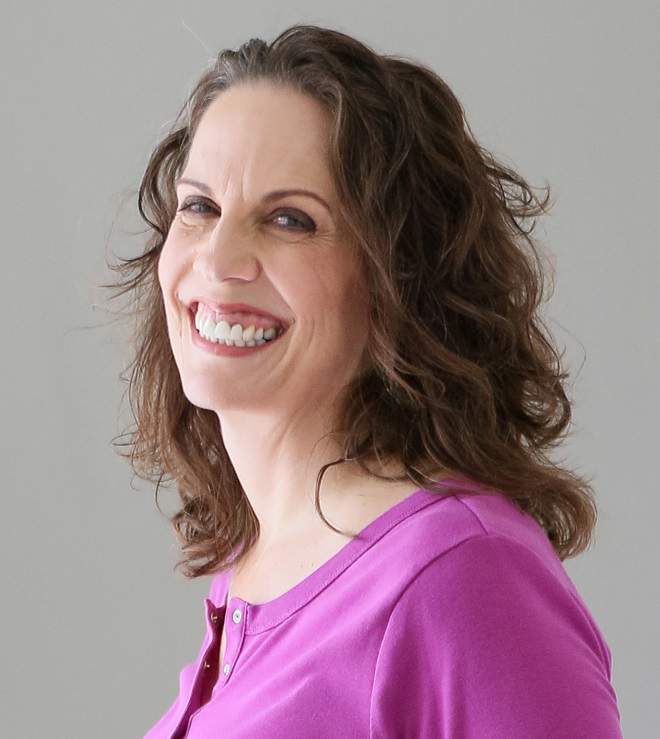 Christie is an author and professional communicator who blogs about life transitions, wellness, mindfulness, and anything else that answers the question "So what? Now what?"