Happy Friday everyone! This week's Friday Favorites was meant to be a picture a day, but there was one day that I just couldn't choose, so you may get a bonus pic.
Friday: Don't you just love it when your new manicure matches your new water glass–and you didn't even plan it?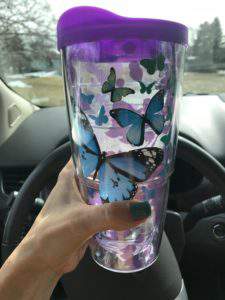 Saturday: A beautiful day for a walk with my husband and my dog. Spring is sooo close!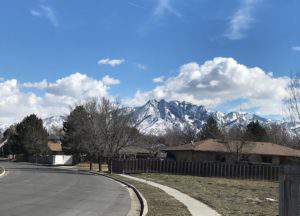 Saturday Bonus Pic: Dessert shared with sisters is four times as good and only one-fourth as fattening! This delicious cake was eaten at Cannella's, and we didn't leave a crumb. It was that good.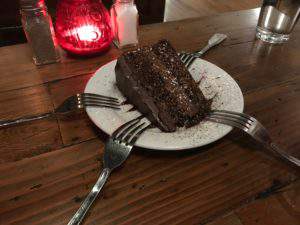 Sunday: I tried zoodles (zucchini noodles) for the first time. They were yummy! (Almost as good as the chocolate cake from the night before, when you figure in the proud-of-myself-for-eating-so-healthy factor.)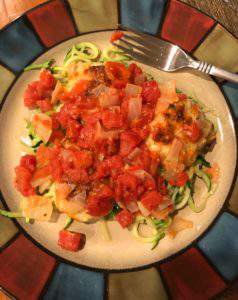 Monday: A surprise visit from two of my grandsons. They came straight from soccer practice, and I'd just finished an Orangetheory workout, so we were equally as sweaty! My apologies to Larry for having to smell us! (And thanks to Larry for taking this photo.)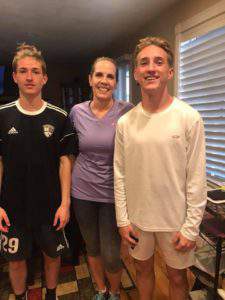 Tuesday: another sign that spring can't be far away. I stepped outside to make a phone call, and spotted this little lady making her way across the sidewalk.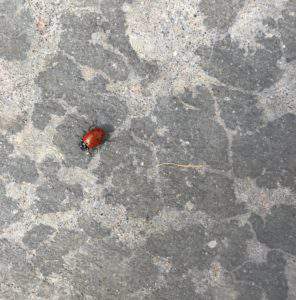 Wednesday: I love a good thunderstorm. We had our first in quite some time Wednesday afternoon. This photo is actually the aftermath. I took it quickly while stopped at a traffic light, so please forgive the quality.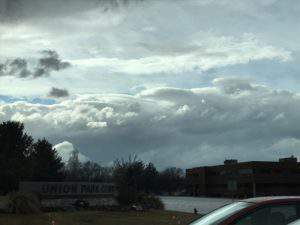 Thursday: Here's where I offset the extra picture from Saturday. 🙂 At the end of a long, full day, when I realized I hadn't taken a single photo–not of the brief snowstorm or pounding rain, not of my sweet mother when we were out to dinner, not of her cute new cat curled up among the stuffed animals on her bed–no, you get a picture of my feet on the couch as I contemplate going to bed.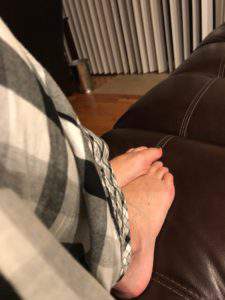 So there are some of my favorite moments from this week? What have you been up to? What made you smile?
Follow my blog with Bloglovin.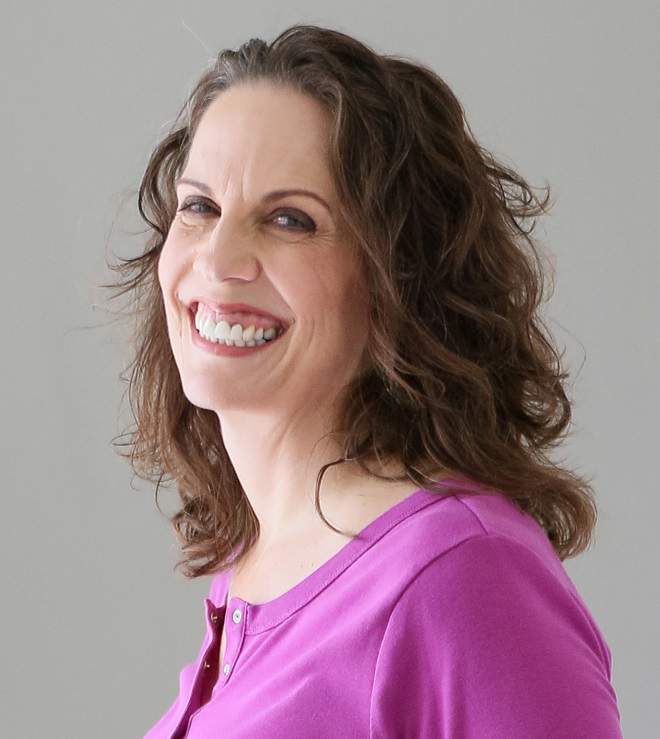 Christie is an author and professional communicator who blogs about life transitions, wellness, mindfulness, and anything else that answers the question "So what? Now what?"