Happy Friday! We continue to celebrate life's little pleasures at the Hawkes Home. I hope you are too.
I thought I better show you the tree now that she's complete with her skirt and train. Next come the presents!
The same day the tree went up, I got to have lunch with these guys. That's a pretty good day, in my book. (Wells could not put his delicious chicken nugget down even long enough to pose for a photo. And Piper's smile! If that doesn't make you happy, nothing will.)
This is one of my favorites holiday treats–the perfect blend of sweet and salty, crisp and chewy. I wish I had another one right now!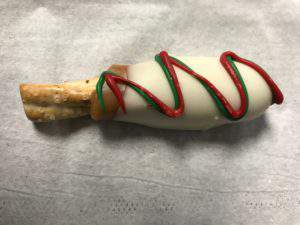 We took Kanyen to Desert Star to celebrate her 11th birthday, and she brought Tessa along. We ended up on the front row. (They were the only seats left for a sold-out show). The girls were thrilled! Papa not so much, but he was a good sport, and we all had so much fun.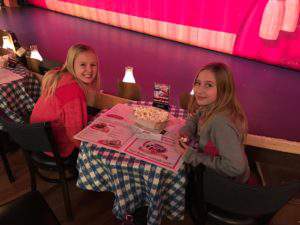 And it's not Desert Star without some photo shenanigans after the play!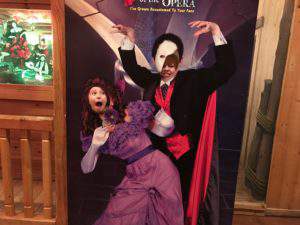 And then last night, my Mom and I got our eyebrows done and went to dinner. First let me treat you to some real glamour shots from AquaVie Day Spa.
Obviously I jest about the glamour. (Please disregard the end-of-day bloodshot eyes and tired face.) But truly Soly Maskooki at AquaVie Day Spa does fantastic work! I love her.
And I love dinner at Left Fork Grill. In this case, it was chicken cordon bleu, followed by raspberry cream pie. (For the record, I love my Mom even more than the food, but I didn't want to subject her to my photo taking while she was eating.)
This morning I came into the office to find this waiting for me. Delicious and healthy! Win-win.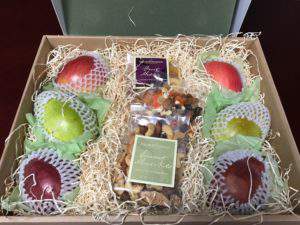 That's it for me. How was your week? Please share at least one highlight–pretty please!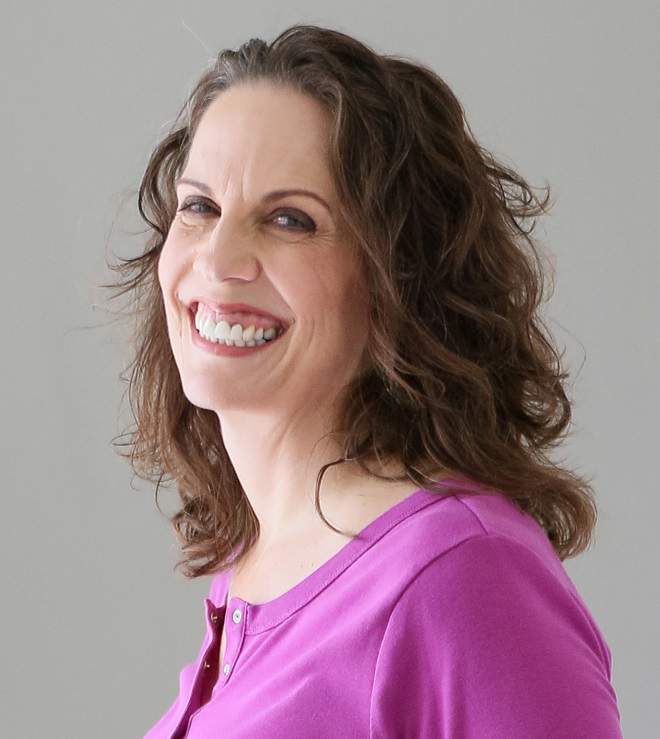 Christie is an author and professional communicator who blogs about life transitions, wellness, mindfulness, and anything else that answers the question "So what? Now what?"