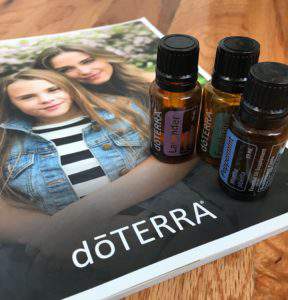 I've long been intrigued by essential oils, for the simple pleasure of the scents, but also for their apparent health-promoting properties. Finally, about nine months ago I decided to give them a try, and I'm hooked. Part of the reason I took so long to actually try oils is that all the options and ways to use them were a bit overwhelming. I didn't know where to start.
In case you are in a similar situation, I thought it might help if I shared my three current favorite essential oils with you, along with a brief description of what these oils are typically used for and how I use them.
Peppermint
Why to use: Peppermint oil is typically used to invigorate, calm the stomach, or freshen the breath. Lesser known usages are to treat headaches and repel bugs.
How I use: First thing in the morning, I take a couple of deep breaths over the bottle and then rub a small amount directly on the back of my neck to serve as a natural pick-me-up. Sometimes, I'll put a drop in my foot cream and give myself an invigorating mini foot massage. I also mix it with eucalyptus in my diffuser, while I exercise or meditate.
Other ways to use: Though I haven't tried it myself, I'm told you can add it to water with lemon for a mouth rinse or to your shampoo for a scalp massage.
Eucalyptus
Why to use: Eucalyptus oil is used to relax, clear the mind, and promote clear breathing. It can also be used to treat sinus headaches or as a household cleaner.
How I use: As mentioned above, I like to use eucalyptus in the diffuser in my exercise/meditation room. I also keep a bottle in my shower. I put a couple of drops around my feet. When the hot water hits the oil, it creates a refreshing smell that helps to clear my mind and my sinuses.
Other ways to use: I've also heard it's good for cleaning kitchen and bathroom surfaces when combined with lemon, peppermint, and water in a spray bottle.
Lavendar
Why to use: Lavender oil is best known for easing tension and promoting sleep. It is also used to soothe sunburn or other minor skin irritations.
How I use: Each evening, as I'm preparing for bed, I rub a couple of drops between my hands, cup them around my nose and mouth, and inhale deeply. I have also diffused lavender in the evening.
Other ways to use: I know some people put a few drops on their pillows or apply to the bottoms of their feet. I'm also told you can use it in cooking or even drink a drop diluted in four ounces of liquid. I once tried a drop in water and didn't care for the taste; though, I do like lavender tea.
Your turn
Have you used essential oils?
If so, what is your favorite? How do you use it?
Is there a scent (not limited to oils) that instantly brings back a memory?
Do you have a favorite scent?
8-week transformation challenge – week 6 update
In order to create accountability for myself, I will be giving a weekly update of my efforts and progress in the 8-week Transformation Challenge. If you are not interested in this portion of my blog, please feel free to skip down to the Comments. I'd love to hear from you.
Workouts. I attended three Orangetheory classes this week.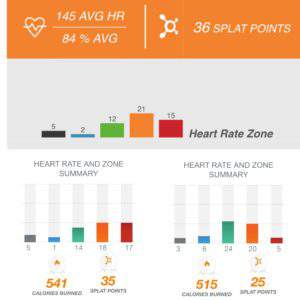 In between the Orangetheory workouts, I did one yoga session, went on one run, and took two rest days. I had planned to ride the stationary bike as well, but the day it was scheduled, I wasn't feeling it. All I wanted to do was rest, so I did.
Nutrition. My food win for this week: we had an all-day training at work, which included a catered lunch. I've been eating out a lot lately, so I decided to bring my own healthy lunch. I made sure to bring something I like a lot, so I wouldn't be jealous, and it worked.
Weigh-in. I lost 0.8 pound this week, for a net loss of 3.5 pounds so far. This puts me almost back to where I was on week 4. I'm hoping to finish out strong to meet my 5-pound goal.
Follow my blog with Bloglovin.
This post shared on the GRAND Social.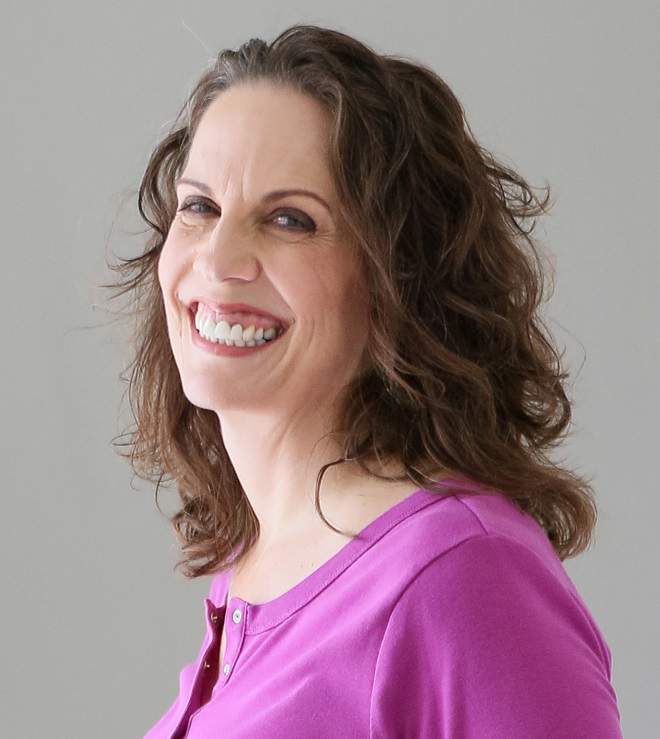 Christie is an author and professional communicator who blogs about life transitions, wellness, mindfulness, and anything else that answers the question "So what? Now what?"