It's easy to get so caught up in the hustle of life that we forget to appreciate the small miracles that happen every day. I created the monthly Thank You Notes post to help me relive the happy moments, savor the gratitude, and share them with you. I hope they also inspire you to think about what you have to be grateful for and share them with us. So let's get started!
Thank you Cindy and Heidi…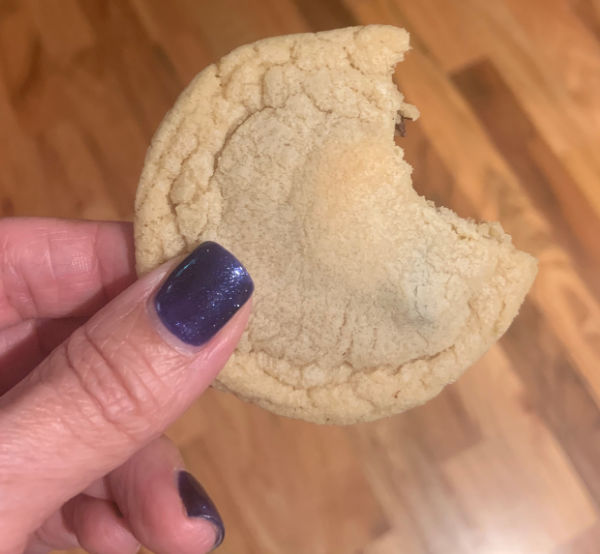 …for the special deliveries.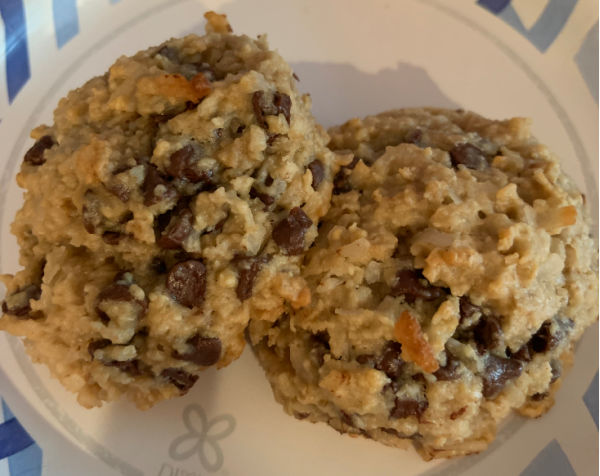 I hope no one's keeping track, because I'm pretty sure I'm way behind on the thoughtful gestures. I promise to do better. I couldn't be more blessed to have you for sisters…and to have both of you living so close. Now if we could just get Blaine and Connie within the optimum radius!
Thank you Piper…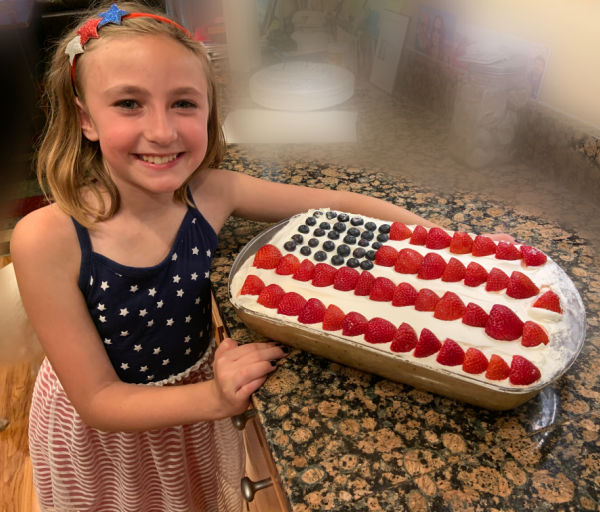 …and the rest of the Carrell/Arvanitis Family for spending Independence Day with us and bringing the traditional dessert. Interesting fact: Piper has three 4th of July outfits. This is her casual BBQ ensemble. Nailed it!
Thank you Olympus Hills Park…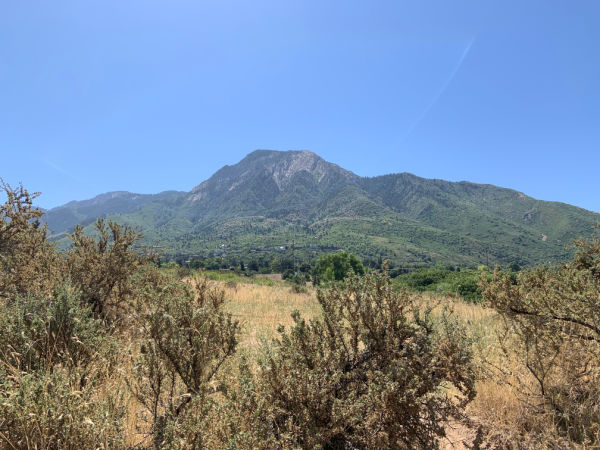 …for the incredible views from your walking path. Thank you, once again, EMI Health for the annual wellness challenge and the encouragement to get out and enjoy the beauties of nature. Of course, thank you healthy body for getting me there and eyes for seeing all there is to see.
Thank you Larry…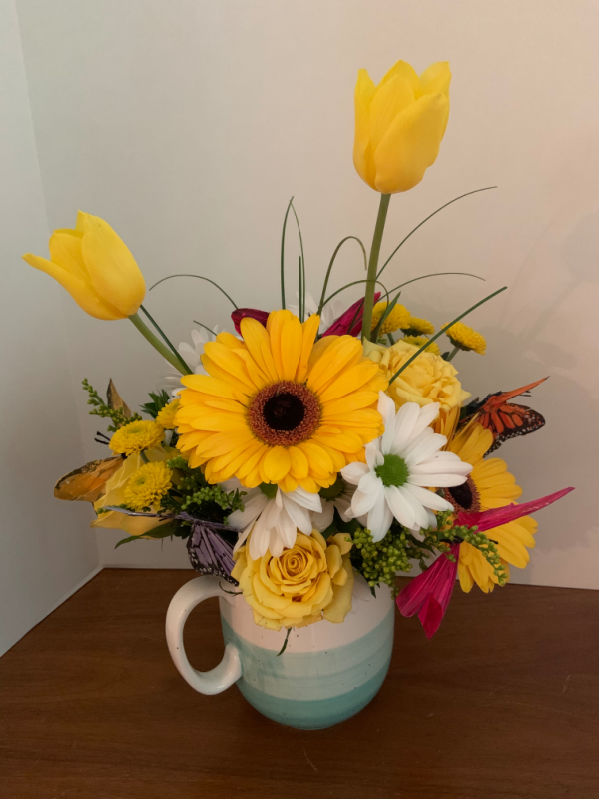 …for the beautiful flowers in memory of Bryan and for your thoughtfulness and compassion. It's so hard to believe he has been gone for five years. Thank you Bryan for being the kind of brother who was loved enough to leave a void.
Grief only exists where love first lived.

Francesca Cox
Thank you Mark and Cindy…
…for hosting the annual barbecue and bringing the family together to remember our "baby" brother. COVID-19 cannot keep us apart…at least not more than six feet apart. I did miss the part where we usually go around hugging everyone at the end of the evening, and then forget where we started and begin again. Goodbyes were much quicker this year.
Thank you Sugarhouse Park…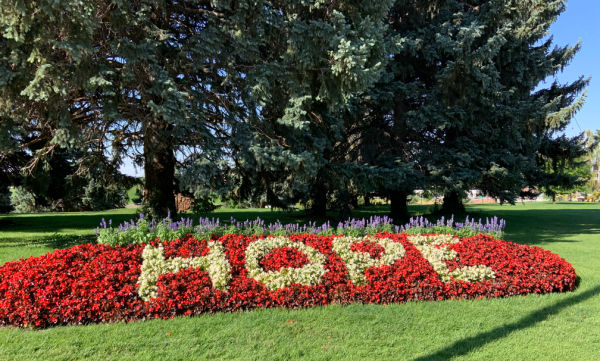 …for the hope…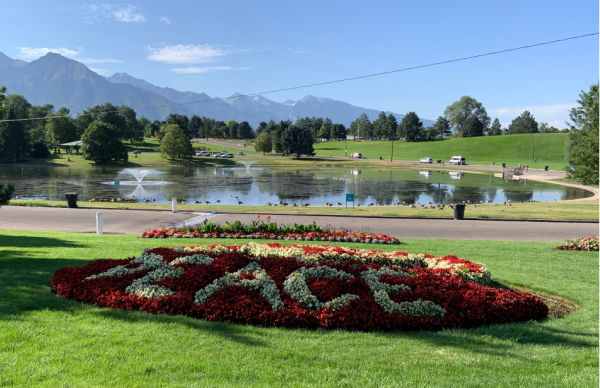 …and peace. Thank you groundskeepers for putting this together for our enjoyment. Thank you Larry for the lovely Sunday morning walk through the park.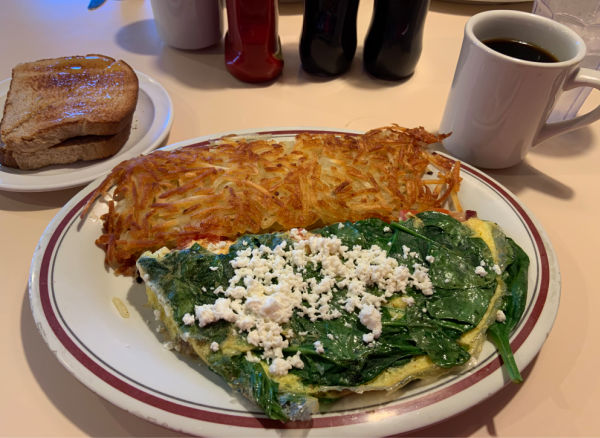 …for the unbelievably delicious spinach omelet, the perfect follow-up to the previously-mentioned walk in the park on a Sunday morning. Thank you for your extra efforts to allow us a safe and comfortable restaurant experience in these uneasy times.
Thank you Mother Nature…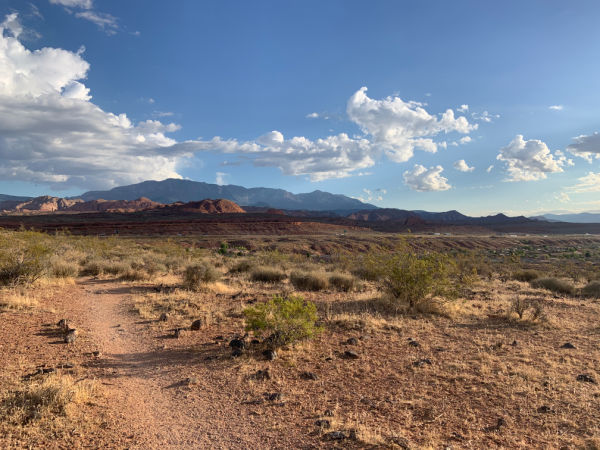 …for this beautiful trail within walking distance of our new Southern Utah home…
…and for this amazing display of clouds and sun. Another delightful hike.
Thank you Maddi…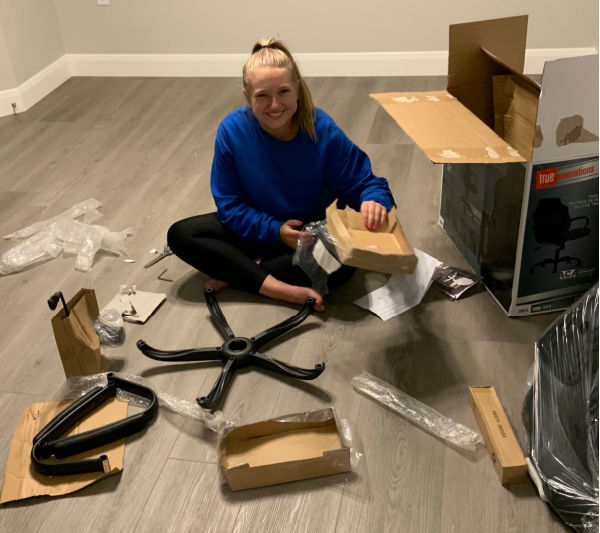 …for putting my office chair together…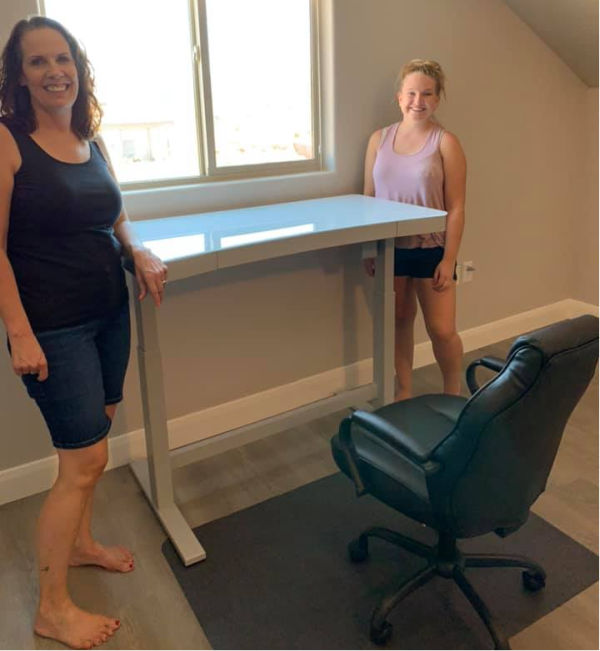 …and my new sit/stand desk. You are quite the handywoman! Thank you to the rest of the Penney Family as well for helping us get settled in our new home. I bet you weren't expecting your role as houseguests to be so much work!
Your turn
Those are my thank you notes for July…just a sampling of all the things I have to be grateful for this month…and happen to have on my camera roll. What about you?
What are you smiling about this month?
What was the last picture you took?
When was the last time you wrote an actual physical thank you note?
What else is on your mind? Share anything you'd like; I just love hearing from you.
Follow my blog with Bloglovin.
Shared on MLSTL.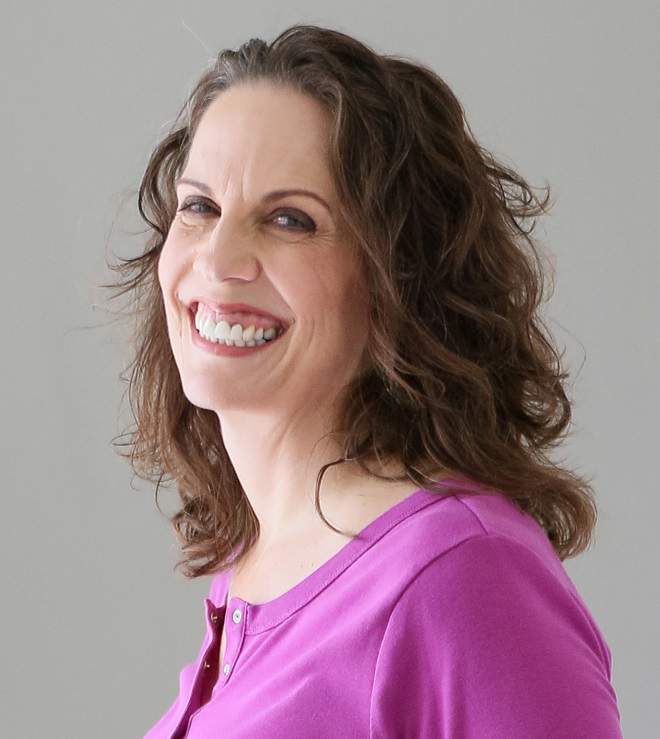 Christie is an author and professional communicator who blogs about life transitions, wellness, mindfulness, and anything else that answers the question "So what? Now what?"