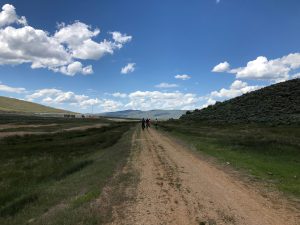 This week's Friday Favorites is a little different. Instead of listing a bunch of the things for which I am grateful, I'm going to focus on one particular feat – facing fear and coming out victorious. Today I rode a bike for the first time in literally decades.
Earlier in the week, my boss announced that the executive committee was going on a team building activity. That activity: riding Pedego electric bikes along the Park City Rail Trail.  I was not at all happy about this. I was, in fact, terrified, but not willing to let my fear keep me from being a team player.
I gave myself plenty of opportunities to quit. First I convinced myself that all I had to do was show up and get on the bike. If I fell over in the parking lot, I would withdraw from the activity. Surprisingly, I was able to stay upright, but did not feel at all in control during my practice run around the busy parking lot.
So I told myself walk the bike to the trailhead and try riding again on a long straight (hopefully not too busy) stretch of pavement. If it still feels horrible, you can turn back. But guess what? I started to feel a little more comfortable–not at ease, mind you, but better. So I told everyone else to go ahead and I'd come along at my own pace. I told myself if your pace gets you to the end of the paved portion of the trail, and you're not feeling it, you can call it victory and turn back.
My coworkers were very kind, riding ahead a ways and then waiting for me. One person in particular stayed by my side offering a constant stream of encouragement.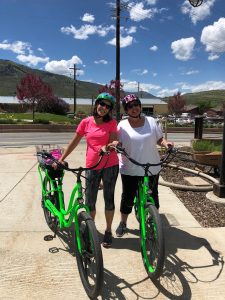 Between the external encouragement and my mantra, "You're doing it. Just keep going to the next stop and see what happens," I rode 30 miles! (In the spirit of full disclosure, the bikes had electric pedal assist, which I used on the uphill portions.) Still I rode a bike 30 miles!
Even when I wiped out (which only happened once), I got right up and kept on going. Hopefully this sore knee won't keep me from my scheduled five-mile run on Saturday.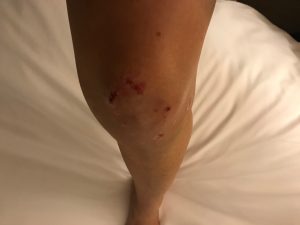 Your turn
When was the last time you did something that really scared you? Were you glad you did it?
What is one thing you are glad you tried, but will never do again?
Do you like riding a bike? When did you last do it?
What are you smiling about this week?
10K training update
Saturday: 4.5-mile run/hike (53:48 mins.)
Sunday: 1-mile hike (16:21 mins.)
Monday: 57-min Orangetheory interval training (15 splat points)
Tuesday: rest day
Wednesday: 2.5-mile run on an indoor track (31:03 mins.)
Thursday: 30-mile bike ride (3+ hours)
Friday: rest day
For this week's long run, I ran downhill for 3 miles and hiked up 1.5 miles. My average pace was 11'56" and my fastest mile was 9'33".
Follow my blog with Bloglovin.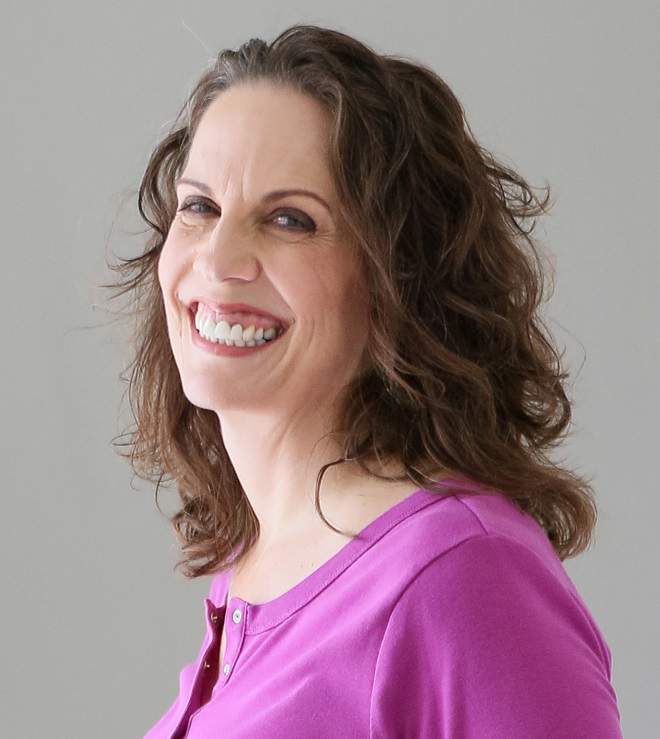 Christie is an author and professional communicator who blogs about life transitions, wellness, mindfulness, and anything else that answers the question "So what? Now what?"