Happy Fall! Welcome to my favorite season. Friday favorites will no doubt be full of fall leaves and pumpkin treats for the next couple of months.
How could I not be happy considering I spent the weekend at beautiful Hawkes Landing with these delightful grandchildren.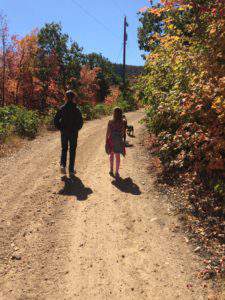 Charlie had the best seat in the house (or Tessa had the best leg warmer–the evenings are chilly up there).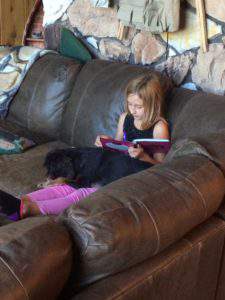 Dinner with a view–can't beat it. Does anyone else love eating outside as much as I do?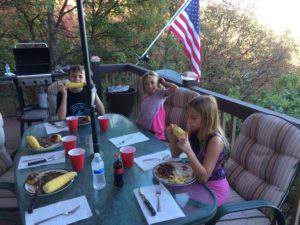 Tessa prepared a nature scavenger hunt for us. She had a list of items for us to find in nature, and instead of gathering them up, we took photos of them. (On a side note, Wells was too warm in his jeans, so I suggested he wear his pjs. I assured him no one would see him; then I posted this. Oops, sorry grandson! In my defense, I'm pretty sure none of his friends read my blog.)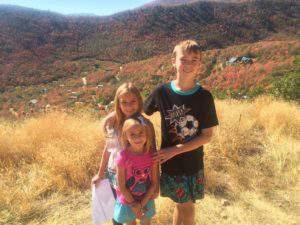 Now, as promised, pumpkin treats. This is the long-awaited pumpkin scone from Starbucks. I never eat one without thinking of my sister, Connie, who introduced me to their deliciousness. Notice the latte is iced. Fall is that kind of season–one day you need a sweater, the next day you need an iced latte.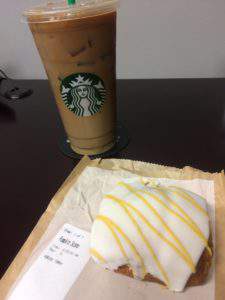 Also, I got my toenails done in a dark fall shade. I'm going to hate to cover these beauties up with boots. Again, that's the beauty of fall. Boots or sandals, you never know until you wake up in the morning!
The ladies I work with are so fun–and they know the way to my heart. Lauren suggested a Happy Fall Y'all Day. We all brought fall-themed treats–things like bagels with pumpkin cream cheese, roasted pumpkin seeds, homemade salsa, and these pretty sugar cookies.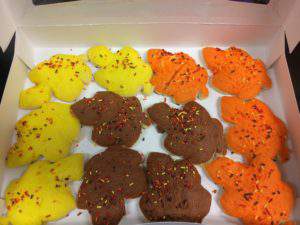 This week, we also celebrated my mother's birthday and our dog's. Mom loves animals, especially dogs, so she doesn't mind sharing her birthday with Charlie at all.
Now for an update on my efforts to get my camera off Auto after five years and take advantage of some of the more creative functions. I decided to start with reading the manual and learning where all the buttons and dials are and what they do. (Novel idea, huh?) So far, I'm just through the Scene Modes, but I learned two things (at least). 1) My camera takes black and whites:
2) The Sport mode is awesome! These photos were taken from the window of a moving car.
And finally, thank you all for your warm responses to last Tuesday's blog on motherhood. I love you all!
Now, what were the highlights of your week?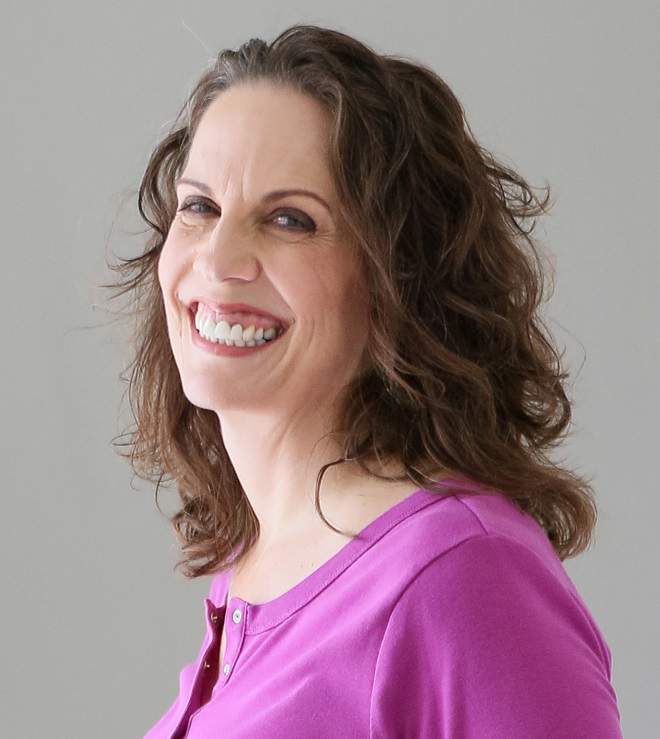 Christie is an author and professional communicator who blogs about life transitions, wellness, mindfulness, and anything else that answers the question "So what? Now what?"