What is mindfulness?
There is a lot of talk about mindfulness lately and several different definitions. Some of it may feel a little too hippyish or new-agey for some of you. But simply put, mindfulness is being aware of your thoughts, feelings, and sensations in the present moment, without judging them as good or bad.
Why should you care?
To answer that question, let's break mindfulness down into its three main components: thoughts, feelings, and sensations.
Thoughts
Much of our suffering is self-imposed by our thoughts about what is happening or what we are feeling. For example, I have a cold on race day. Assuming I've taken good care of myself, suffering cold symptoms is beyond my control, but I compound my suffering by my thinking: "This isn't fair. I've been training for eight weeks for this day, and now I don't feel well and won't do my best. It's all a waste of time. My life sucks." Etc. etc. You get the idea.
These thoughts are bound to pop into my head, but I don't have to engage them. I can turn things around by following these three steps:
Recognize that these are thoughts, and thoughts are not facts.

Relax my body with a couple of deep breaths. Imagine releasing the negative thoughts with each breath.

Replace the negative thought with at least one positive. In the earlier example, I could think, "This is disappointing, but I'll just run a little slower and enjoy the scenery. That eight weeks of training did my body and mind a lot of good, so it wasn't wasted."
Feelings
Being alive means experiencing feelings—some pleasant, some unpleasant. Part of the mindfulness definition is awareness without judgment. We humans have a tendency to label these unpleasant feelings as bad, to think that we should always try to be happy. When the challenging emotions arise, we turn away from them, suppress them, or try to shake them off. We have developed a myriad of ways to distract ourselves—busyness, food, drink, drugs, electronic devices—but doing so keeps us from experiencing life to its fullest and learning the lessons that suffering has to teach us, not to mention the additional suffering that many of these distractions create.
So what can we do instead? As counterintuitive as it may seem, instead of turning away from an unpleasant feeling, turn toward it:
Acknowledge the emotion and name it. I feel sad.

If you can, look at the feeling with loving curiosity. What are the physical sensations of being sad? Create a mental space around the emotion. You are not the sadness. You are so much more than that.

Remember that all emotions are impermanent. They rise; they stay for awhile; and then they recede. Much like waves. Be patient, ride the wave.

In the meantime, ask yourself what you need. What kind of self-care is appropriate for the current situation? Depending on the specifics of your situation, you may want to investigate what caused your suffering and whether further action is needed to change your situation or protect yourself from further harm.
Sensations
You may think awareness of your body's sensations is a given, but how often do you suddenly realize you've been clenching your teeth or sitting hunched over your computer without realizing your shoulders were gradually pulling forward? Even eating. Have you ever eaten lunch at your desk or dinner in front of the television and reached the bottom of the dish without ever really enjoying the food?
If you're like me, you spend a lot of time in your head, thinking, planning, remembering. Once in a while, it's a good idea to get out of your head and check in with the rest of your body. We can only fully experience life through physical sensation—sight, sound, taste, smell, touch. When we take our attention to our bodies, we are in the here and now.
Take a minute right now:
Take a deep, slow breath. Inhale through your nose. Feel the air pass through your nostrils and into your chest. Exhale through your mouth. Feel the air pass through your throat and over your lips.

As you continue to breath slowly, scan your body. What sensations do you feel in your head, your face, your neck, your shoulders, your arms and hands? What sensations do you feel in your chest, your back, your abdomen, your legs, and feet? What is the temperature? Is there tingling? Where are there pressure points? Any discomfort? Any pleasant sensations?

Expand your awareness to your surroundings. What can you hear? What do you smell? What do you see?
If you're looking for a regular reminder to practice mindfulness of sensation, eating is a great time to check in with your body. What does the food look like? How does it smell? What is the consistency on your tongue? How does it taste? How does your body feel? Are you still hungry or have you reached a point of physical satisfaction?
Embrace mindfulness
To be mindful is to live fully, richly, and deeply. It's also a work in progress. None of us is mindful all of the time. As I like to say, I am fully aware that I am not fully aware.
Your turn
What is one way you practice mindfulness?

What is your favorite distraction?

Which of your senses is strongest or most important to you?

What was the last thing you ate or drank?
This post linked to the Grand Social.
Follow my blog with Bloglovin.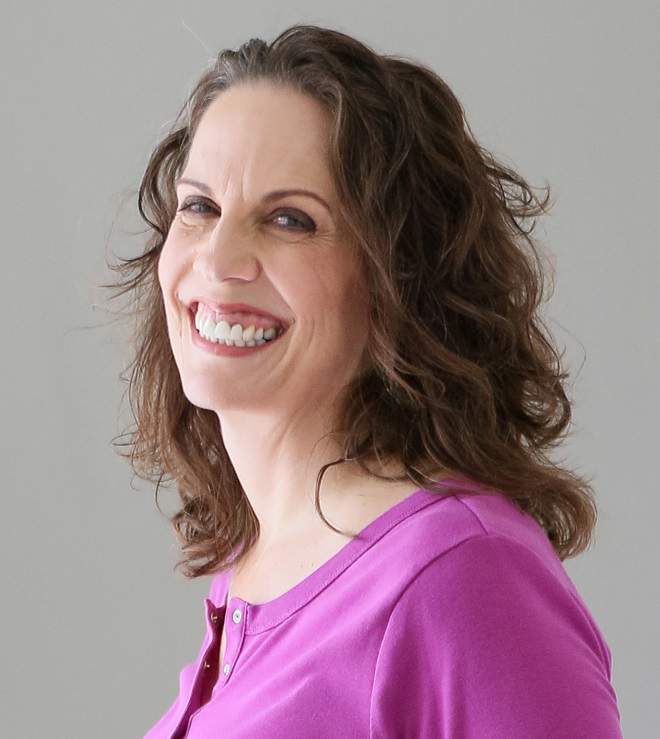 Christie is an author and professional communicator who blogs about life transitions, wellness, mindfulness, and anything else that answers the question "So what? Now what?"