Doesn't having afternoon tea sound so sophisticated? Add "at the Grand America Hotel" and it's downright fancy.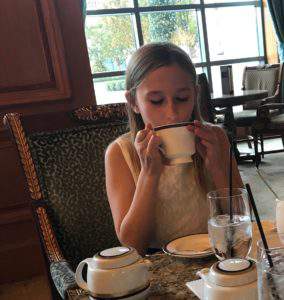 We may not normally be a fancy bunch, but that's exactly what the daughters, granddaughters, and I did this past Sunday–afternoon tea at the Grand America Hotel and it was just as lovely as it sounds.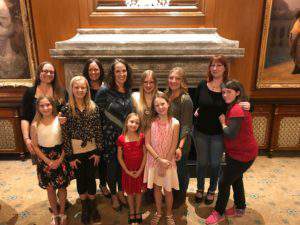 There were several teas or hot chocolate flavors to choose from. The younger ones were particularly thrilled about the individual pots, so they could pour their own. I'm generally a coffee person, but I tried the peppermint tea and thoroughly enjoyed it.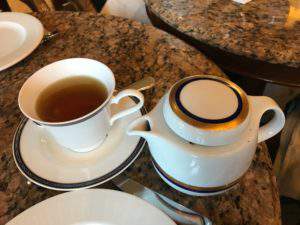 They started us off with strawberries and cream for an appetizer.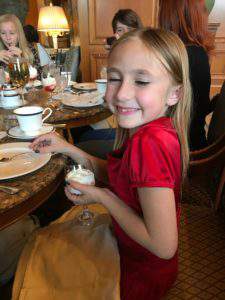 Next they brought out sandwiches and scones. Some for the big girls and some for the little girls.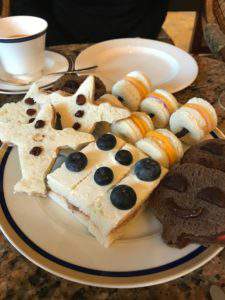 Of course, it wouldn't be tea without sweets, right? The pastries were heavenly and just the right size for sampling.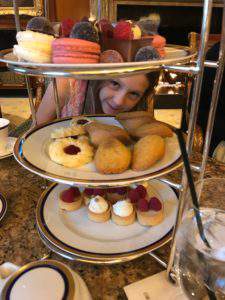 Of course, the event was accompanied by harp music (sophisticated and fancy).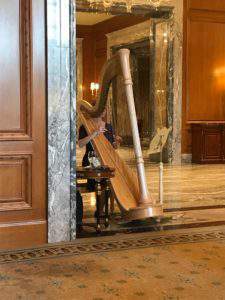 All in all, it was a lovely afternoon with my beautiful daughters (and daughter-in-law) and granddaughters.
Jessica and Saira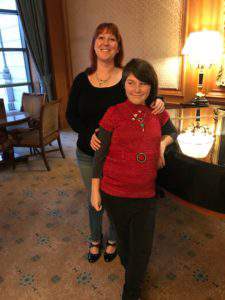 Maddi and Kenzi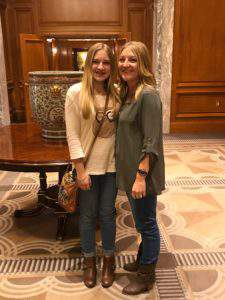 Emery, Courtney, and Kanyen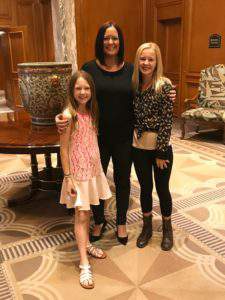 Piper, Ashley, and Tessa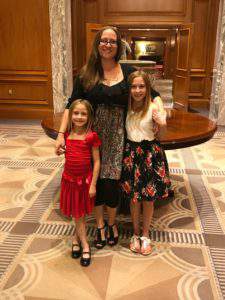 And when it was over, we came out to this beautiful sunset. A perfect ending to a perfect afternoon.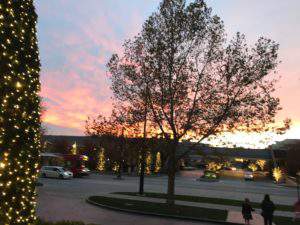 ***Your turn***
What did you do this week?
Coffee, tea, or hot chocolate?
Follow my blog with Bloglovin.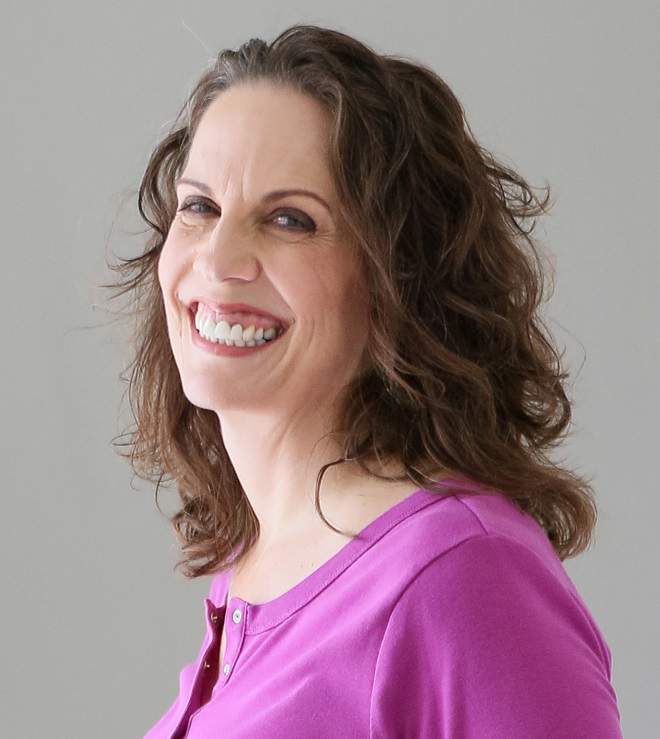 Christie is an author and professional communicator who blogs about life transitions, wellness, mindfulness, and anything else that answers the question "So what? Now what?"