This week was full of wonderful moments. Here are the top 10–not in order of magnificence, because I couldn't possibly choose, so in chronological order…
1. This was the view on my drive to work Friday morning. I love the way the clouds are sitting on the mountains. It was so beautiful, I had to pull over and take this pic.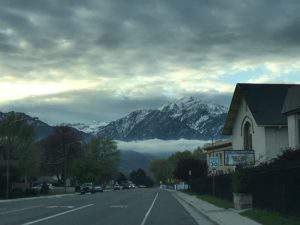 2. That afternoon I had lunch with this delightful lady–Marilyn. (I failed to take any pictures, so I stole this one from her Facebook page.)
3. Friday night was girls dinner, and guess what–my sister Connie was in town, so we had the original group together again. We ate at The Old Spaghetti Factory, and I went with the Potpourri, perfect for someone as indecisive as I am!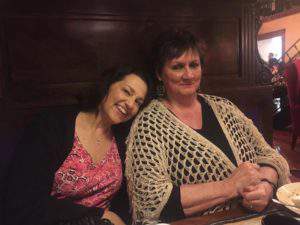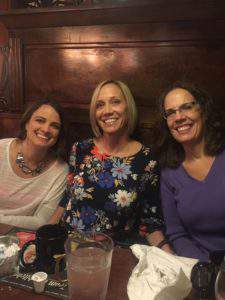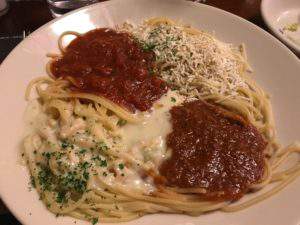 4. Saturday afternoon, my husband and I drove past the construction site for EMI Health's  new building. It's even closer to my home than our current location, and today's commute is only 15 minutes. Plus, you gotta love those mountains in the background!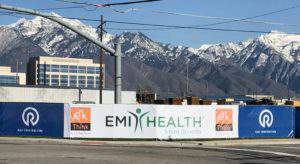 5. Then I had a WONDERFUL surprise Saturday evening! Larry and I ran into this gorgeous lady that I used to work with. We haven't seen each other in over a year. I can't put into words how happy I was to see Jennifer. I will not let another year go by; in fact, we already have a dinner date for next week. (I stole this picture from her daughter's Facebook page.)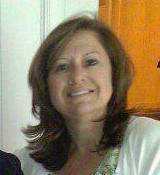 6. Sunday was my long run, and lo and behold the day dawned bright and beautiful, so I was able to run outdoors on my favorite trail. (No small miracle, considering all the rain and wind we've had lately.)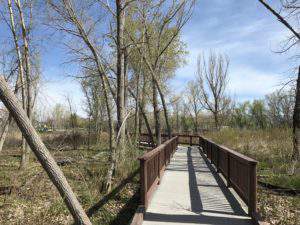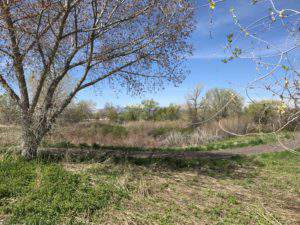 7. After the run, I was all warmed up for more outdoor activity (spring fever), so Larry and I went on the first hike of the EMI Wellness Challenge–Rocky Mouth Falls. More hikes to come this spring and summer. There are 20 on the challenge list, and I've committed to at least five.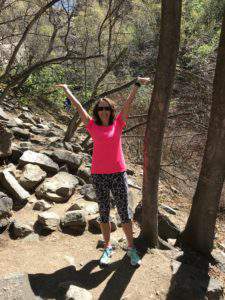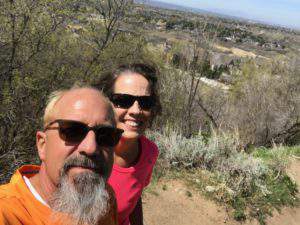 8. My monthly trip to Massage Envy felt even better after all the physical activity.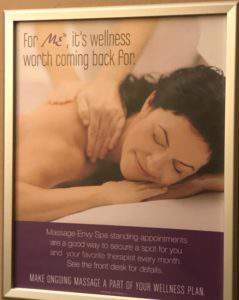 9. Wednesday we had a team building lunch at work, followed by coloring time. No seriously! It was super fun, and then we hung all our pictures on the door, just like any normal adult person would do. 🙂 And, of course, there were cookies. Thanks Emily for setting up this fun event.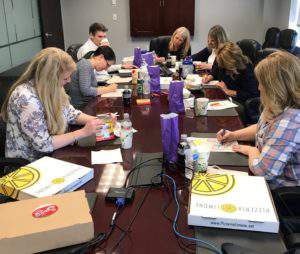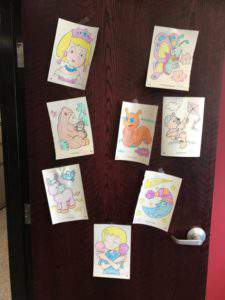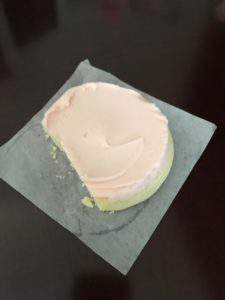 10. I finished off the week by going out to dinner with my lovely mother at Left Fork Grill, where I had this fabulous chicken marsala and fresh green beans. Delish!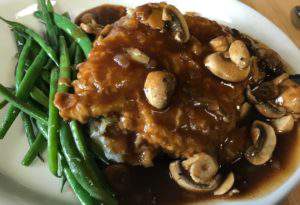 That was my week. How was yours? Any magnificent moments you'd like to share?
10k training update
I've decided Fridays would be a good time to share any updates on my 10k training (because I know you are all dying to hear! :-)). I am now 12 days into my training program. So far, it looks like this:
M-yoga
T-3 mile run
W-stationary bike and strength train
Th-3 mile run
F-rest
S-stationary bike and strength train
Su-4 mile run
I averaged 11'19" on Sunday's run, with the fastest mile being 10'40". I know it's not fast, but it's pretty good for me. I hope to get closer to 11'0″ by race day.
By the way, I'm still looking for song suggestions. PLEASE leave one in the comments!
Happy Friday!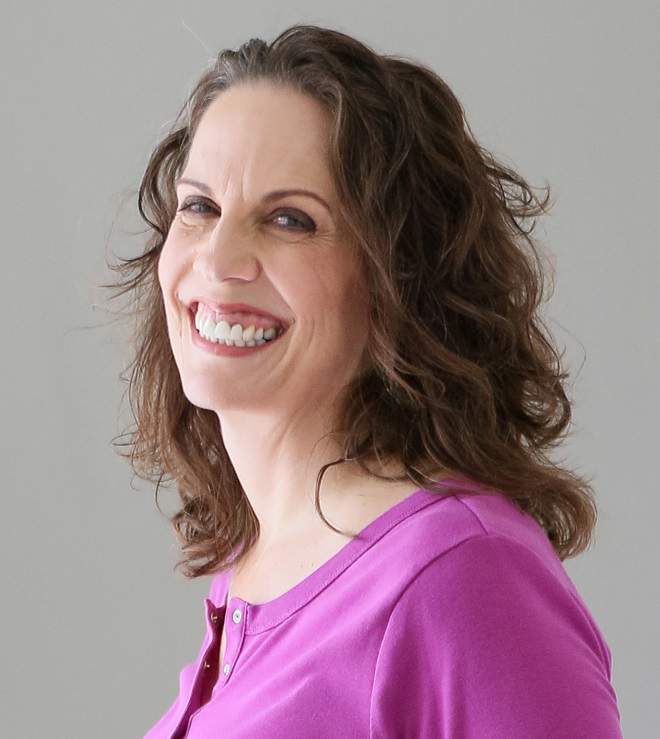 Christie is an author and professional communicator who blogs about life transitions, wellness, mindfulness, and anything else that answers the question "So what? Now what?"