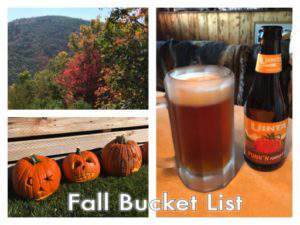 Two months ago, I joined with a group of my blogger friends to create our fall bucket lists, with a commitment to check in every month. Well, it's that time again, so here's the latest progress.
Health and fitness
1. Try a new workout.
Mission accomplished! I tried Orangetheory Fitness and loved it. If you're interested in learning more about this high intensity interval training and my first impressions, you can read all about it here.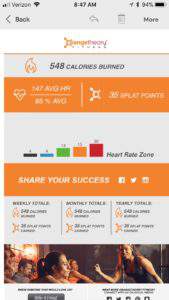 2. Go on at least one fall hike. This one was accomplished last month.
3. Fix up my exercise room (with Larry's help).
Still not much progress here. We talked about it more. 🙂 And I took a before picture.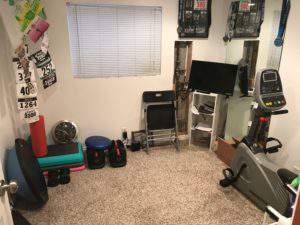 Joy
1. Spend one full week at Hawkes Landing. This one was accomplished last month.
2. Buy and put together a jigsaw puzzle.
Okay, I've made some progress, but this is hard! I originally wanted to have it done by Halloween. Now I'm thinking Halloween 2018. I am having fun with it though.
What it looks like now: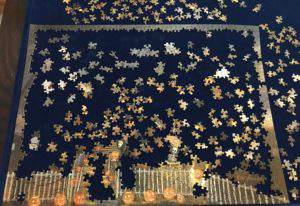 What it will look like by next October: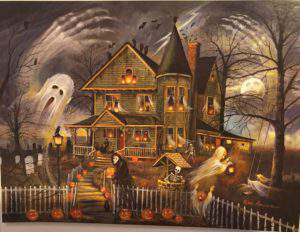 3. Weekly pumpkin sampling through November.
Mission accomplished! This one was fun.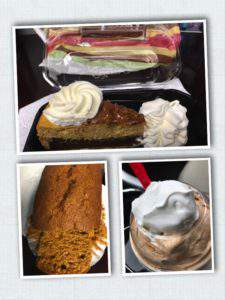 Learning and growth
1. Create a So What? Now What? Facebook page. This was accomplished last month.
2. Learn one new blogging skill. This was accomplished last month.
3. Read Let Your Life Speak.
Mission accomplished! I finished the book and would highly recommend it to anyone who is interested in the answer to this question: Is the life I am living the same as the life that wants to live in me?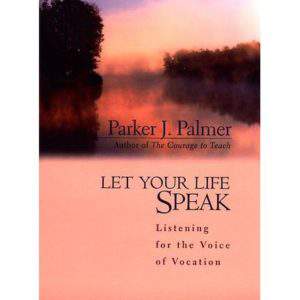 Relationships
1. Research and plan a special activity for the granddaughters.
Mission accomplished! We went to afternoon tea at the Grand America Hotel. We had such a lovely afternoon. You can read all about it (and see photos) here.
2. Send three handwritten notes. Mission accomplished!
3. Reach out to my best friend from elementary school and junior high.
Not yet, but I will before next month's report. That's a promise!
That's my report. I'd love to hear what you've been doing this fall. If you're looking for some bucket list inspiration, check out the other lists in the link-up.
Follow my blog with Bloglovin.
This post linked to the GRAND Social.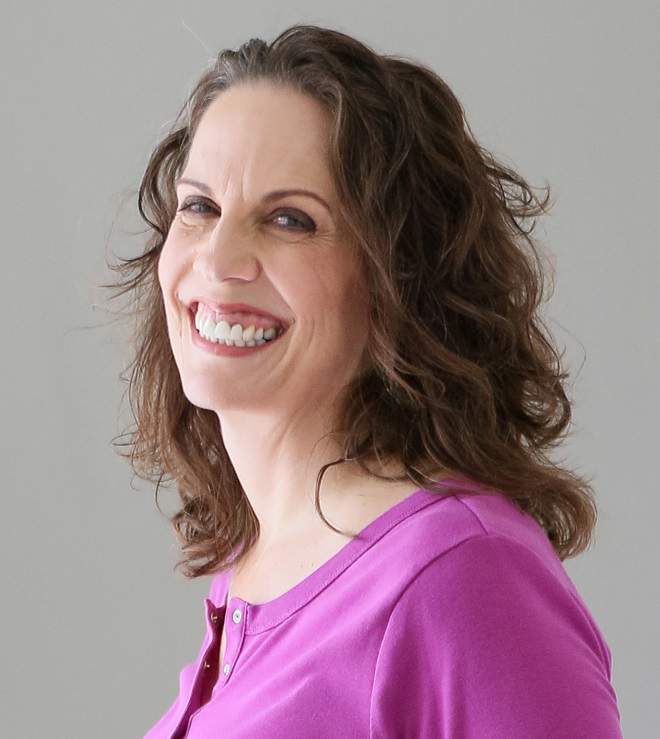 Christie is an author and professional communicator who blogs about life transitions, wellness, mindfulness, and anything else that answers the question "So what? Now what?"