Today's Friday Favorites are double the fun, starting with your photos from last week. Thank you for sharing. I loved them!
The first one is from Ashley, spending time with the kiddos in the yard. Don't you just love summer and children? These children (Wells, Tessa, and Piper) are some of the best, by the way, and I'm not just saying that because I'm their grandma!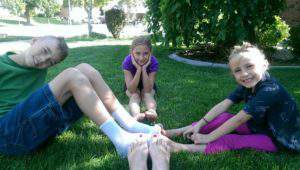 This one from Liz was taken the day of her maternity photo shoot. She'd just had her hair done and was comparing baby bumps with her sister's dog, Meg. By the way, since then, Liz gave birth to a healthy baby girl! No word on Meg's puppies.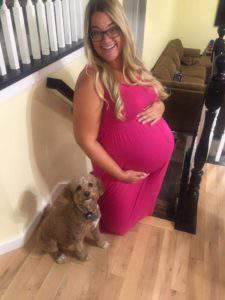 And Tiffany sent in this treasure, a note that her daughter, Aria, gave her one night just before bedtime. So sweet and I love the creative Pre-K spelling!
Cindy is enjoying the final days before school starts (she works at an elementary school) by reading a good book and taking one of her grandsons, Dax, to the zoo. The other cutie in the photo is her niece, AnnaLynn. (On a side note, if Michael Phelps held his arms up to this gorilla, who do you think would have the longer wingspan? That guy is custom-made for swimming!)
And finally, Jessi sent me this photo of her Bombas. Bombas are da bomb!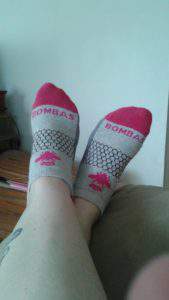 Now it's my turn. We had two children's birthday parties on Sunday, so lots of family time and cake! What's not to love? Happy birthday Maddi and Braxton!
One of the parties even came with a rainbow!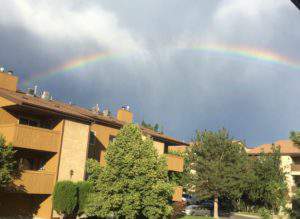 I somehow found time to read and finished a great book. (Watch for a book review in the near future.)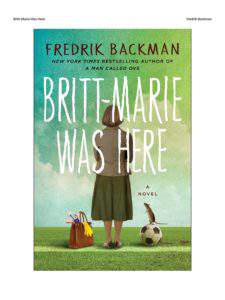 And my sister, Cindy, stopped by with a traveling farmer's market in her trunk. This is just a small sampling of the deliciousness.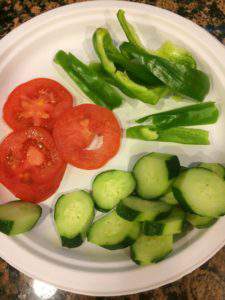 And finally, no pictures, but I do have to say I've been watching a lot of Olympics and loving it!
What was the highlight of your week? I'd love more photos.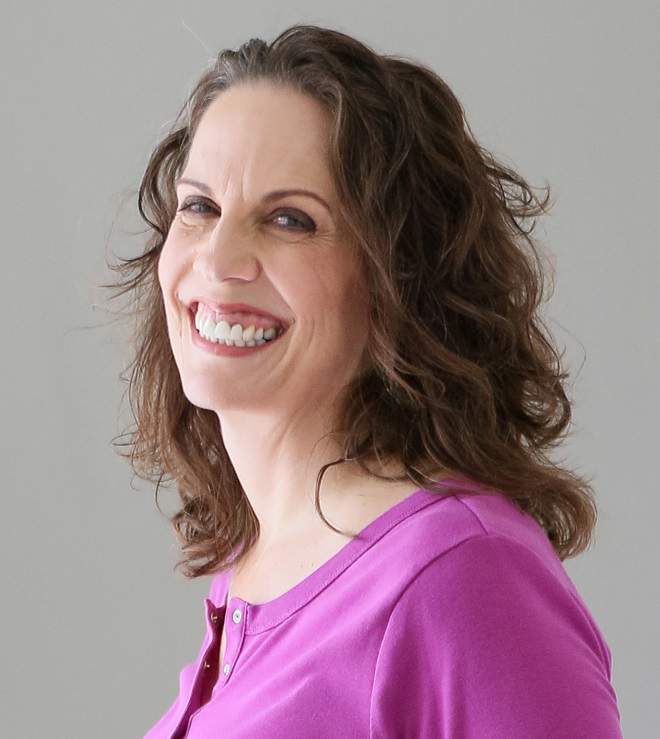 Christie is an author and professional communicator who blogs about life transitions, wellness, mindfulness, and anything else that answers the question "So what? Now what?"