It's easy to get so caught up in the hustle of life that we forget to appreciate the small miracles that happen every day. I created the monthly Thank You Notes post to help me relive the happy moments, savor the gratitude, and share them with you. I hope they also inspire you to think about what you have to be grateful for and share them with us. So let's get started!
Thank you Mother Nature…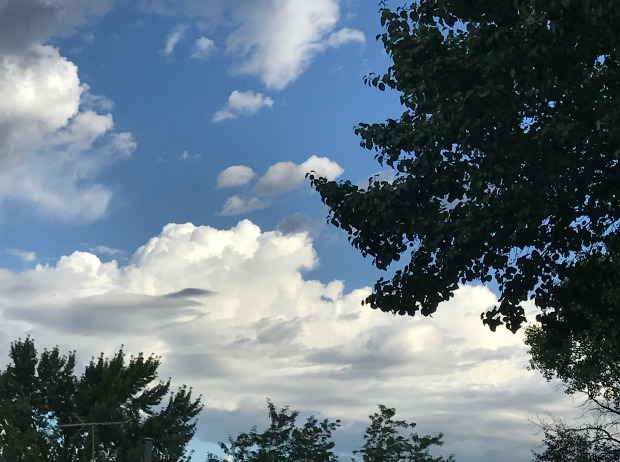 for the joy I've found in your beauty. From the heavenly clouds…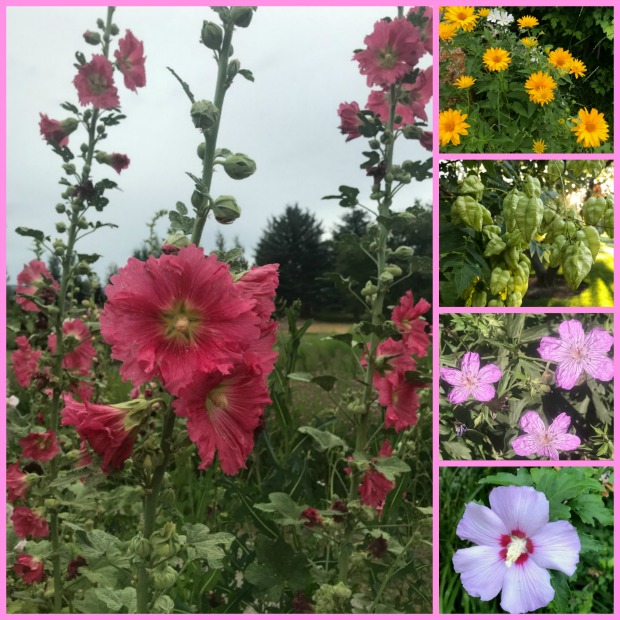 to the lovely flowers. This summer has been stunningly beautiful.
Thank you Larry…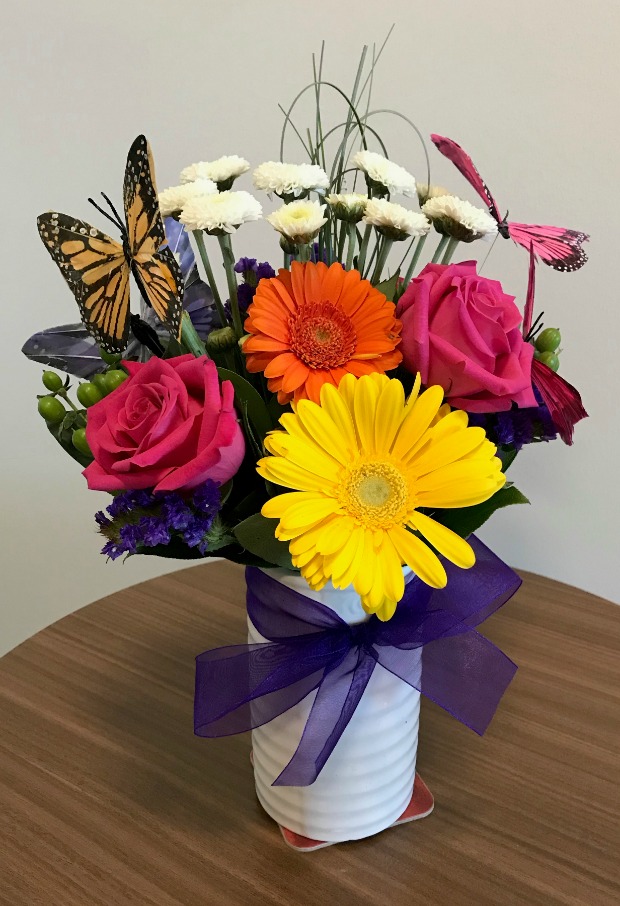 for the flowers with the butterflies in memory of Bryan. Thank you for your love and support through happy times and not so happy times.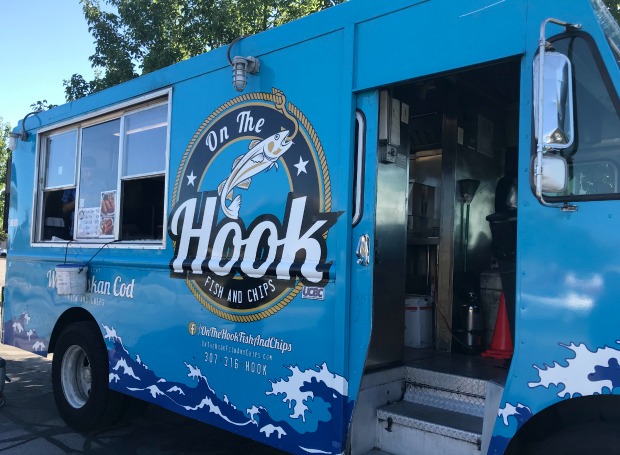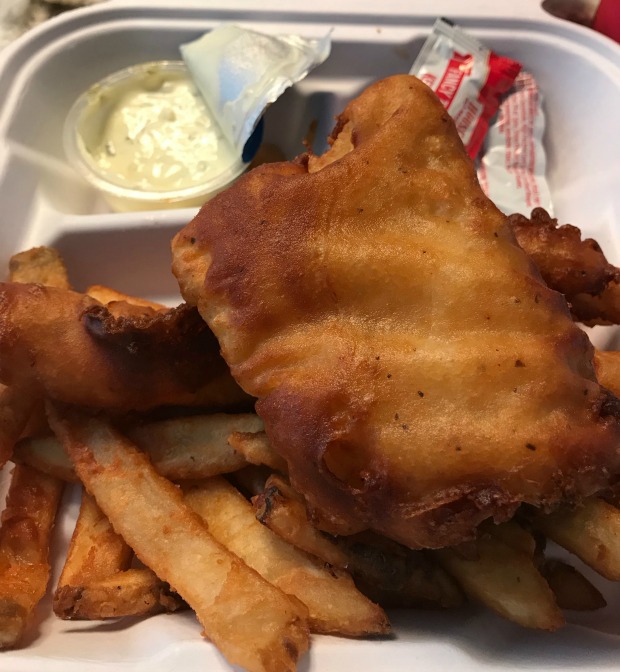 for the most delectable fish and chips, served from the convenience of a truck in my neighborhood. Thank you Larry for discovering this tasty treat. My taste buds hope they come back often. My waistline, not so much.
Thank you Hawkes Landing…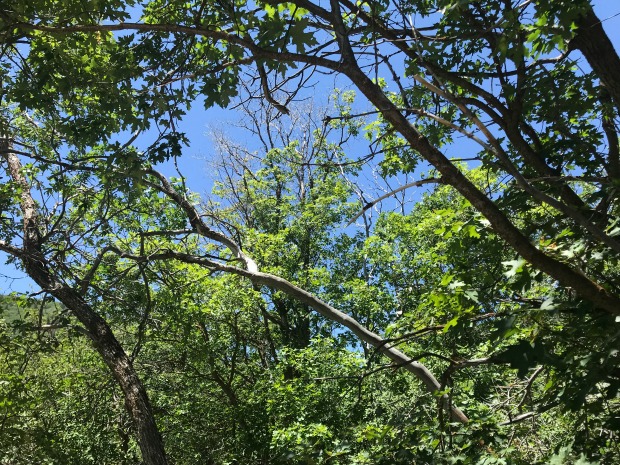 for a wonderful week of R&R. (I had such a relaxing time, I forgot to take any photos after this first one.) Thank you EMI Health for the paid vacation, allowing me to temporarily leave work behind. Thank you Sarah for watching Charlie. Relaxation was only possible because we knew he was in good hands. Thank you Ron and Pam for spending the final days of your long road trip with us–and for the jigsaw puzzle.
Thank you Silver Lake…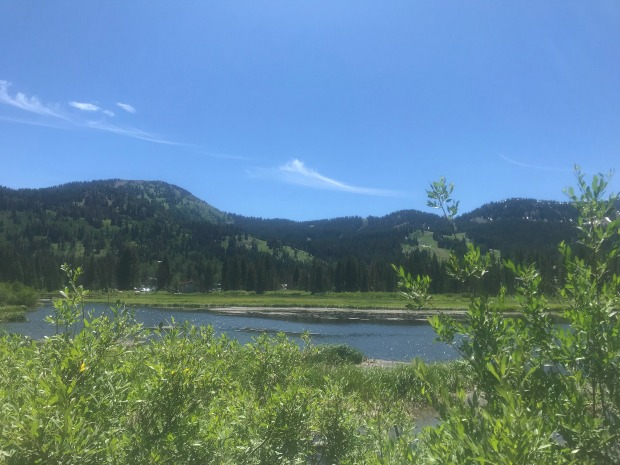 for this pleasant hike–small on difficulty and big on beauty…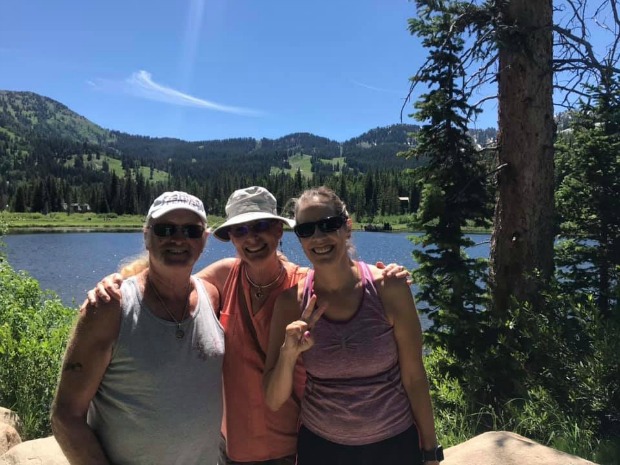 and thanks Ron and Pam for joining us on our walk. Thank you Larry for taking the photo, even though that meant you weren't in it…Hey, wait a minute…was that your intent all along?
Thank you unknown person…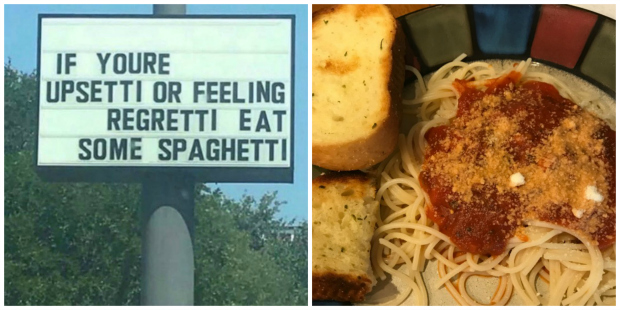 who created this sign that made me laugh. One of our granddaughters loves spaghetti more than just about any other food. I had to send this to her right away. Then I had to go straight home and make spaghetti, because I was feeling some "regretti" about not eating enough spaghetti. Guess what? They were right, I did feel better!
Thank you Lower Bells Canyon Reservoir…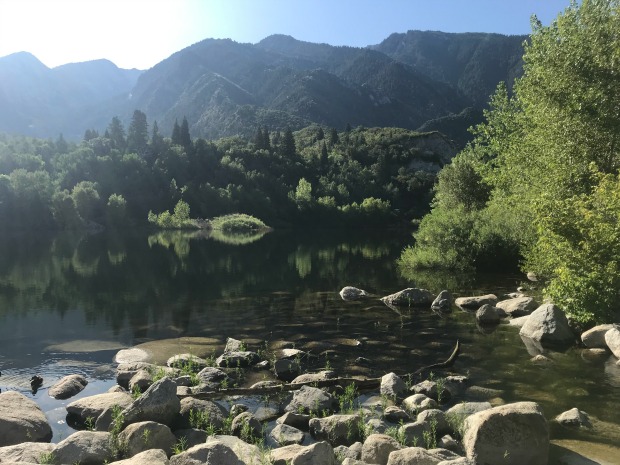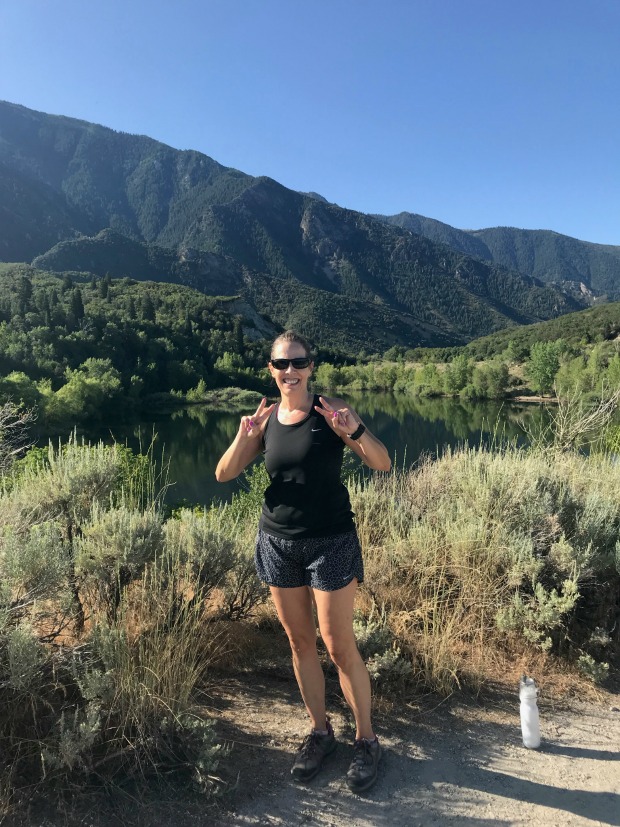 for another great hike. Thank you Cindy for joining me. Thank you AllTrails app for keeping us on the trail when we started to wander. Thank you EMI Health for the wellness challenge that has encouraged me to get out and explore this amazing state in which I live.
Thank you Cindy…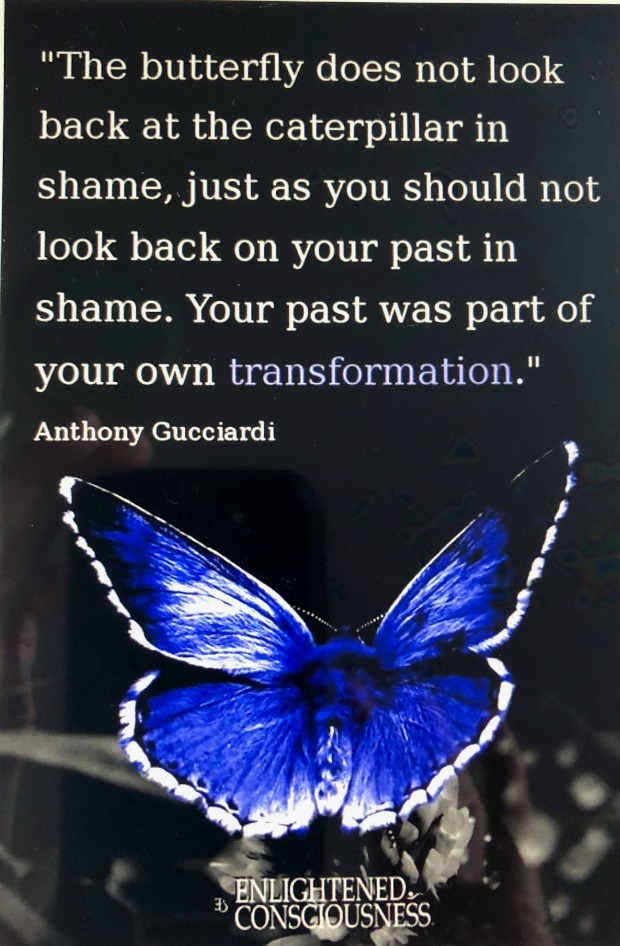 for the inspiring quotes you've sent me recently. Thank you butterfly for the good example. Thank you Anthony Gucciardi for the thoughtful words.
Thank you Farmers Market…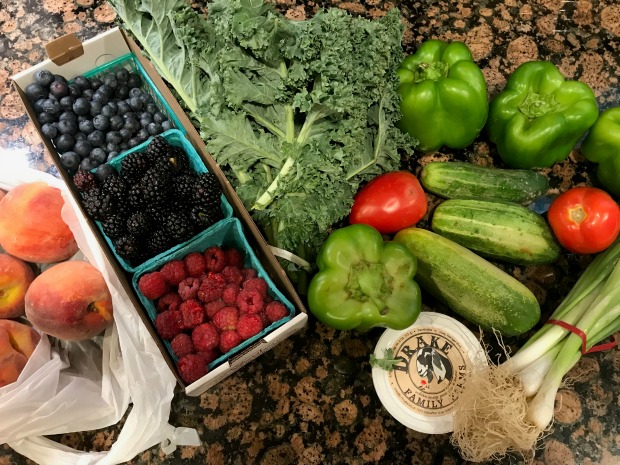 for the beautiful, healthy, delicious local produce, including the experience of interacting with local farmers and hand-selecting fresh produce and some pretty darn good goat cheese. This particular farmers market is courtesy of the Utah Farm Bureau and is held at Murray Park, practically in my own backyard.
And finally, thank you Neffs Canyon Trail…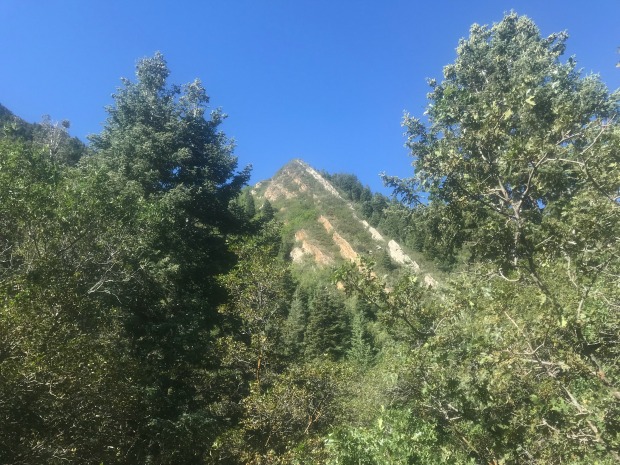 for yet another beautiful hike close to home. Thank you Larry for getting up on a Sunday morning to join me on this one. I am truly blessed to live in this beautiful state with my wonderful, loving family.
Your turn
That's it for me. I hope you will share some of your feel-good moments from this past month in the comments. Here are some questions to get you started.
What made you smile this month?
What will you do today to inspire joy?
Share anything else you'd like to–any topic at all.
Follow my blog with Bloglovin.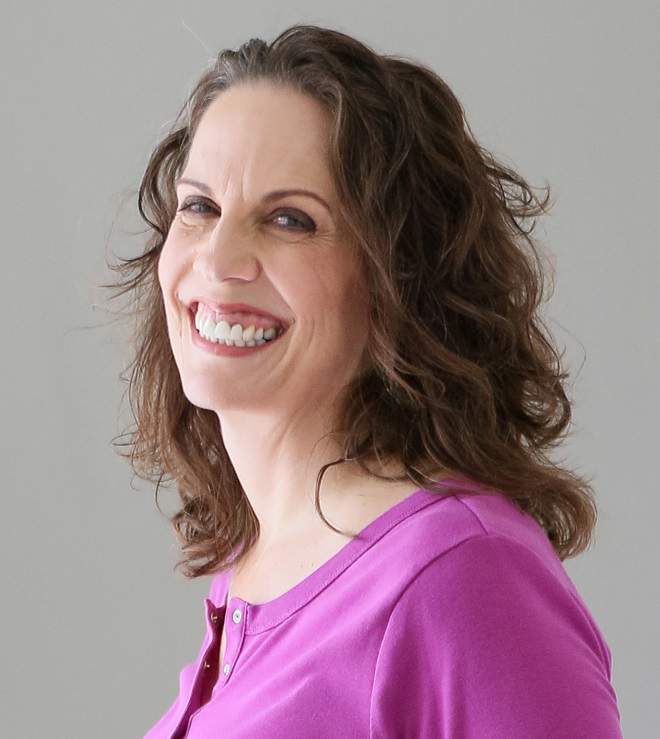 Christie is an author and professional communicator who blogs about life transitions, wellness, mindfulness, and anything else that answers the question "So what? Now what?"