Happy Friday!
They say a picture is worth a thousand words, so in the interest of space, for today's Friday Favorites, I share the highlights of my week in pictures.
Friday, I got my nails done by the lovely Meghan. How she paints these tiny designs freehand is a wonder to me. I am grateful for her steady hand, our delightful conversations, and the chance to pamper myself.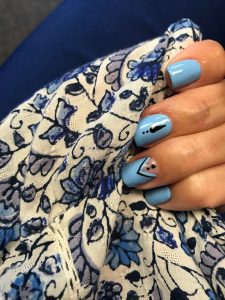 Saturday, of course, was the Girls on the Run 5k. I'm grateful for this fantastic organization, my vibrant healthy granddaughter that invited me to be her running buddy, and the beautiful weather on race day! You can see more photos and read all about it here.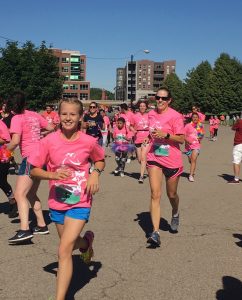 Sunday, I ran 5.5 miles on the fabulous Jordan River Parkway. I am grateful for this well-maintained trail so close to home, a healthy body, and these poppies I discovered hidden along the trail.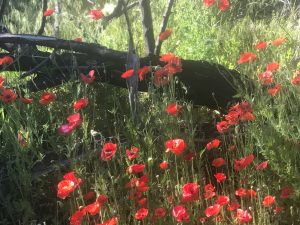 Monday found my youngest daughter flying by herself to Greece (her first trip out of the U.S.). I am grateful that she has this opportunity, that she arrived safely, and that she knows me well enough to share this cloud pic with me.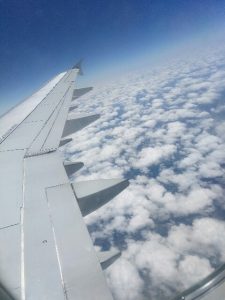 Tuesday was my final training run for the Utah Valley 10k. I am grateful for my trusty running shoes, that my bruised knee is holding up, and for the upcoming rest days!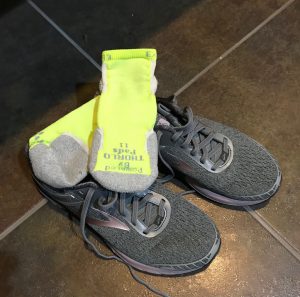 Wednesday, I wore my new shoes to work and loved them. I am grateful for feet to walk with, shoes that are comfortable and cute, and money to buy them.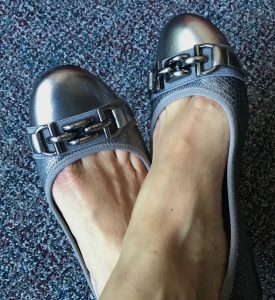 Thursday morning I woke up to this. I am grateful beyond words for all 10 of my grandchildren, that they live close, and for sleepovers at Papa and Grandma's! (They are young enough that I can still get away with posting sleeping photos, but I suspect those days are coming to an end before long. Also, I made my first attempt at using Picmonkey to edit the exposure and sharpness of a photo that was taken in the semi-dark.)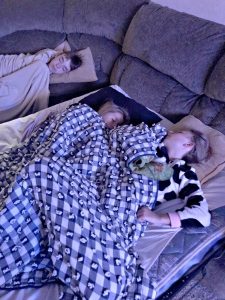 Your turn
What are you grateful for this week?
Do you use a photo editing software? Which one?
For my runner friends, what is your favorite race distance?
10K training update
Saturday: GOTR 5k (This race is not officially timed, but we ran it in approximately 41 mins.)
Sunday: 5.5-mile trail run*
Monday: 57-min Orangetheory session (26 splat points)
Tuesday: 3-mile run on an indoor track (35:42 mins.)
Wednesday: 56-min Orangetheory session (5 splat points. The goal was to go easy and stay out of the splat points.)
Thursday: rest day
Friday: rest day
*This week's long run was on the Jordan River Parkway, a relatively flat paved trail and one of my favorite places on earth! My average pace was 11'49" with my fastest mile being 10'54". If I can hold this pace on race day, I will be happy.
Follow my blog with Bloglovin.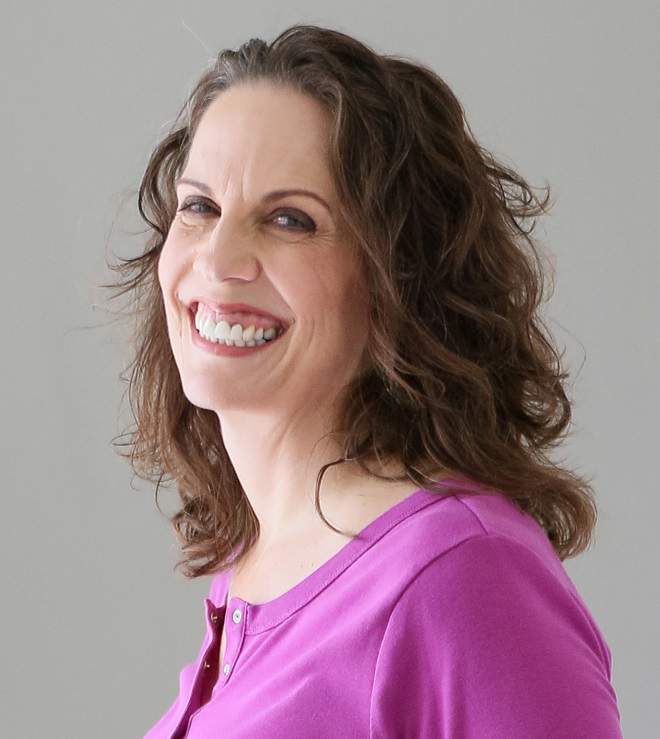 Christie is an author and professional communicator who blogs about life transitions, wellness, mindfulness, and anything else that answers the question "So what? Now what?"