Happy Friday everyone! This week's Friday Favorites is a mix of the old–nearly forgotten winter–and the new–a new experience and a new gadget.
So let's start with the old. It's been so long since we've seen any snow, I'd almost forgotten what it's like. Of course, there's the cold and the mess (walks to be shoveled, slippery roads to navigate, and salt tracked through the house). But then there's the breathtaking beauty of it.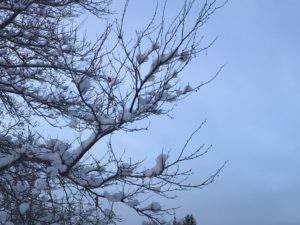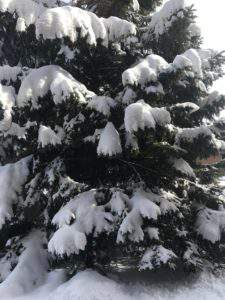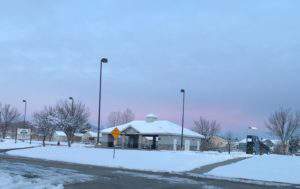 It wouldn't be Friday Favorites without a food shot. The cold weather also brought back one of my old standbys for winter breakfast: hot oatmeal with berries and walnuts.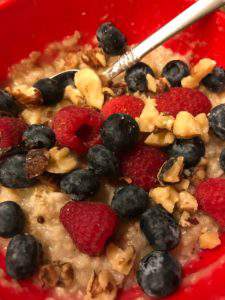 As for the new, I went to a sangha gathering for the first time. What a beautiful way to spend a Sunday morning–with people from all walks of life, meditating together, listening to each other, and practicing mindfulness, love, and acceptance. Namu amida butsu.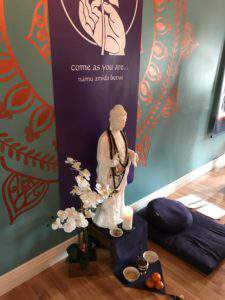 And my new diffuser arrived. I've been using essential oils for a bit now, but haven't had a proper diffuser. This one is small and simple to use, yet it works great. Right now, its diffusing refreshing peppermint oil.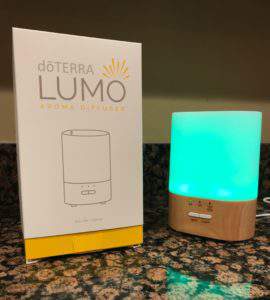 That's it for me this week. Tell us something joyful from your week.
What's the weather like in your neck of the woods?
Have you tried essential oils? If so, what's one of your favorites?
Follow my blog with Bloglovin.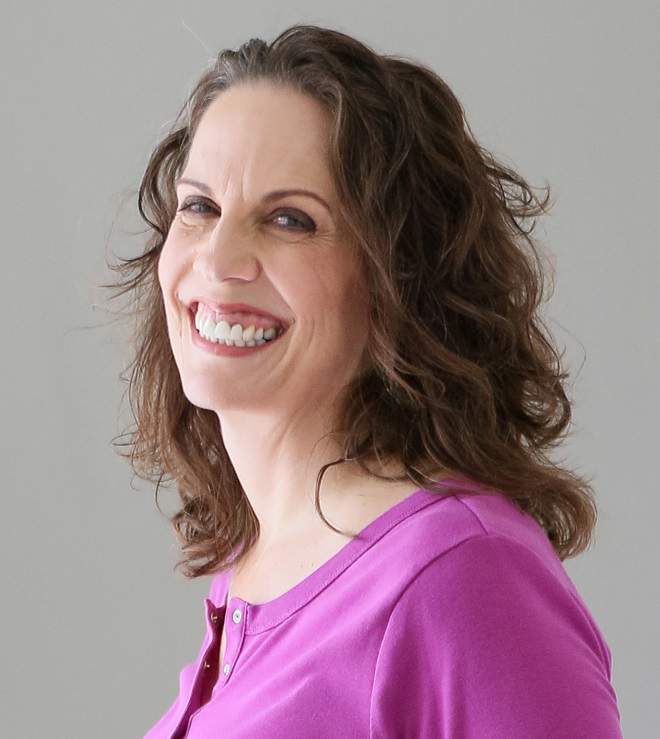 Christie is an author and professional communicator who blogs about life transitions, wellness, mindfulness, and anything else that answers the question "So what? Now what?"