Happy Friday my friends! I hope all is well with you. It has been an unusually eventful week for me. As always, I have much for which to be grateful.
This week marked the long-awaited moving day from our old office to a brand new beautiful building. To be honest, it was bittersweet. I've worked in the old building for 20 years. It feels like home. I know exactly where to park; I can find everything with my eyes closed; I know which sink provides the warmest, strongest flow of water; and the precise moment when I should open my blinds to take advantage of the rising sun, without getting blinded in the process.
Packing up my belongings and driving away for the last time felt a little like leaving an old friend behind. Still, the new building is beautiful, offers amenities we haven't previously enjoyed (like a full gym, an outdoor patio, and state-of-the-art HVAC), and is only two miles from my home.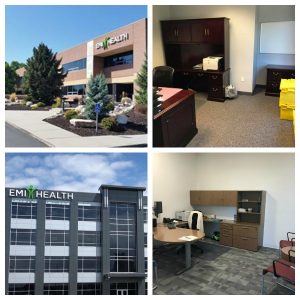 A lot of work went into making sure the move went as smooth as possible. Despite the best-laid plans, moving an office our size, with complicated telephone and computer systems, is a big deal and not without it's challenges. I found it necessary to escape to nature for a meditative lunch that first day. I am extremely grateful for this lovely park close by and Mother Nature's restorative powers.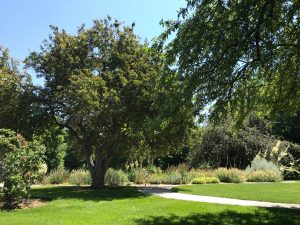 And speaking of Mother Nature, I went on another extraordinary hike this week–to Bear Canyon Bridge. I so appreciate Jenny offering to go with me, even though she's done this hike three times now (this year)!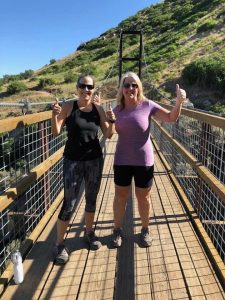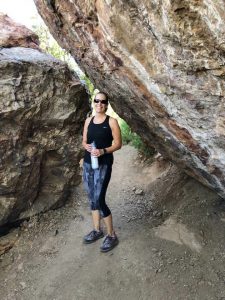 This weekend, Larry and I had two family parties–his mother's family reunion and my family's annual barbecue in remembrance of my brother. I love these pictures of our mothers, both of whom are highly revered in our families. This was evident when my mother stood up to leave, and a line spontaneously formed to get hugs from her.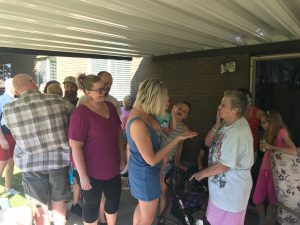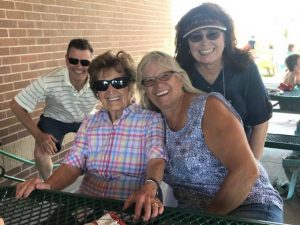 And more family celebrations–we took these two young men out to dinner to celebrate their respective birthdays–18 and 16 years old! How can that be?
This week was also Larry's knee replacement revision. While I wouldn't necessarily call that one of my favorite things, I am grateful that they were able to fix what was broken and didn't find any unwelcome surprises. With Larry's track record, that's something to celebrate indeed!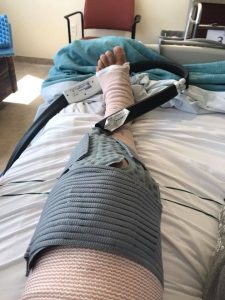 Even with all that we had going on this week, the grandchildren and I found time to try out our new air couch. It was a hit!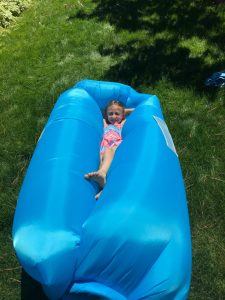 I think that's enough excitement for me in one week. How about you? What was the highlight of your week?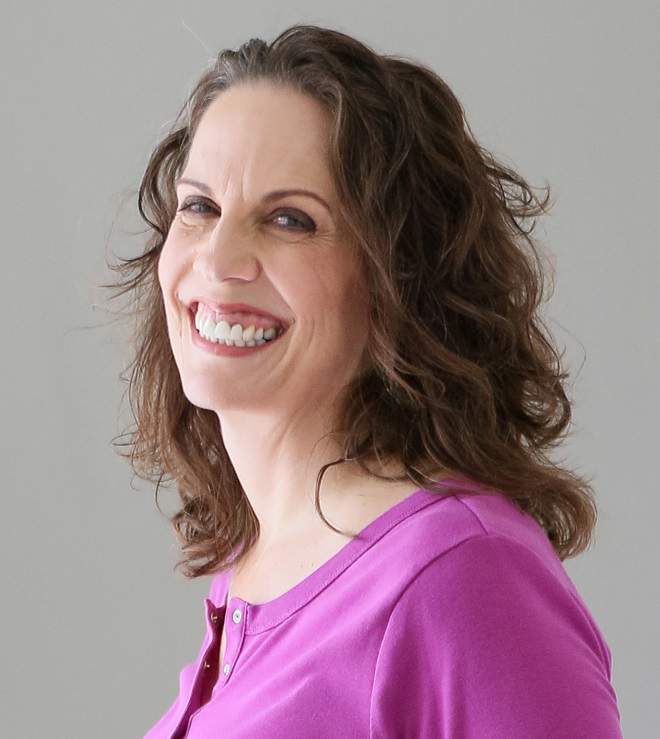 Christie is an author and professional communicator who blogs about life transitions, wellness, mindfulness, and anything else that answers the question "So what? Now what?"