"Making the decision to have a baby is momentous. It is to decide forever to have your heart go walking around outside your body." ~Elizabeth Stone
On April 5, 1981, after 21 hours of labor, with the help of forceps and lots of pushing, growling and swearing, Jessica Lynne was yanked into this world—all 9 pounds 5 ounces of her. In that moment, I became a mother. An argument can be made that I became a mother nine months earlier when the first cell split, but the moment of delivery was the moment Jessica became her own person, her body separate from mine. This is the moment that my heart stepped outside of my body.
I marveled at her perfection, at her innocence. I was terrified realizing that I was responsible for this helpless, perfect being; heartbroken to know that someday someone or something would hurt her. It was inevitable.
Somehow (even with too many hormones and not enough sleep) I managed to keep her not only alive, but healthy, happy, and thriving for more than two years, so I decided to give it another shot, and on April 6, 1984, Jessi got a sister, Ashley Marie (nine hours of labor for her 9 pounds 1.5 ounces, in case you're interested).
I think I was a pretty good mother for infants and toddlers—preschoolers and elementary age children even. This is the motherhood I'd dreamed of as a child playing house. I kept them safe and clean and well fed. I played with them and sang to them. I read to them and took them to the park, the zoo, the children's museum. I taught them colors and shapes, manners and hygiene. I loved them and prayed for them.
Then came junior high and high school. I had been a careful, rule-abiding child myself. I didn't know what to do with a wild child that skipped school, smoked, and wore ripped nylons and black lipstick or one who was beyond obsessed with boys, worried herself sick (literally), and dyed her hair green. To be honest, if I had known how terrifying, and sometimes heartbreaking, this part of motherhood would be, I would never have had the courage to do it.
It's  just as well that I didn't know, because if I hadn't had the courage to forge ahead into motherhood, I wouldn't know how it feels to love absolutely, unconditionally. I wouldn't have the strength and wisdom that only motherhood can teach. I wouldn't have the joy of looking at, of holding, of laughing with my grandchildren. The world wouldn't have Jessi's dry sense of humor or Ashley's intense love.
And guess what? Despite the difficult teenage years, they both graduated from high school, got jobs, got married, had children of their own. I sighed in relief. Though I'd had no idea what I was doing, I somehow parented two reasonably healthy, happy, society-contributing adults.
My back-patting came a little too soon. I started to feel my job as a parent was more or less done—I was coasting now, offering advice on cooking, child-rearing, insurance; lending a listening ear or a shoulder to cry on certainly, but not worrying, not wondering if I was doing things right or colossally screwing up my children.
In reality I was heading into one of the hardest phases of parenting, the part where you have to sit back and watch while they do things their own way—a way that may not be your way (which is the right way, of course). Sometimes it turns out okay, and you beam with pride, "Look what I created." Other times, it ends in literal disaster, and you can't fix it. All you can do is be there to hold them and love them while they find their own way out. And we're back to losing sleep again—only this time you can't tell yourself that they'll grow out of it. In fact, I'm asking myself now when was the last time my dear mother lost sleep over me (and I'm in my 50s).
It may sound cliche, but being a mother is the most difficult—and most rewarding—thing I have ever done. And even on the worst days, I wouldn't un-do it. I will love my children until the day I die—and then a little longer. Infinity plus one.
And so, here are a couple of my favorite quotes on motherhood:
"[Motherhood is] the biggest gamble in the world. It is the glorious life force. It's huge and scary—it's an act of infinite optimism." – Gilda Radner
"When you are a mother, you are never really alone in your thoughts. A mother always has to think twice, once for herself and once for her child." – Sophia Loren
"Grown don't mean nothing to a mother. A child is a child. They get bigger, older, but grown. In my heart it don't mean a thing." – Toni Morrison
"I'll love you forever; I'll like you for always; As long as I'm living, my baby you'll be." –Robert Munsch
"Whatever else is unsure in this stinking dunghill of a world, a mother's love is not." – James Joyce
This post linked to the GRAND Social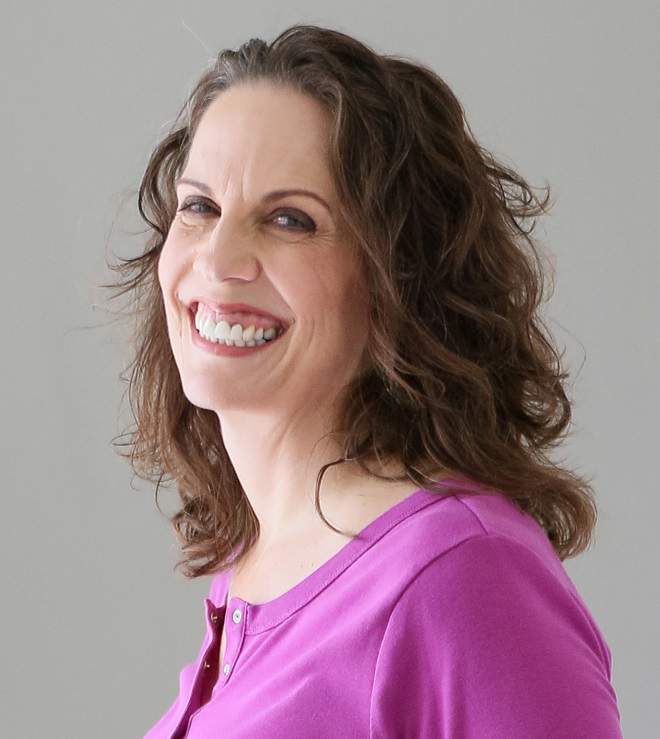 Christie is an author and professional communicator who blogs about life transitions, wellness, mindfulness, and anything else that answers the question "So what? Now what?"