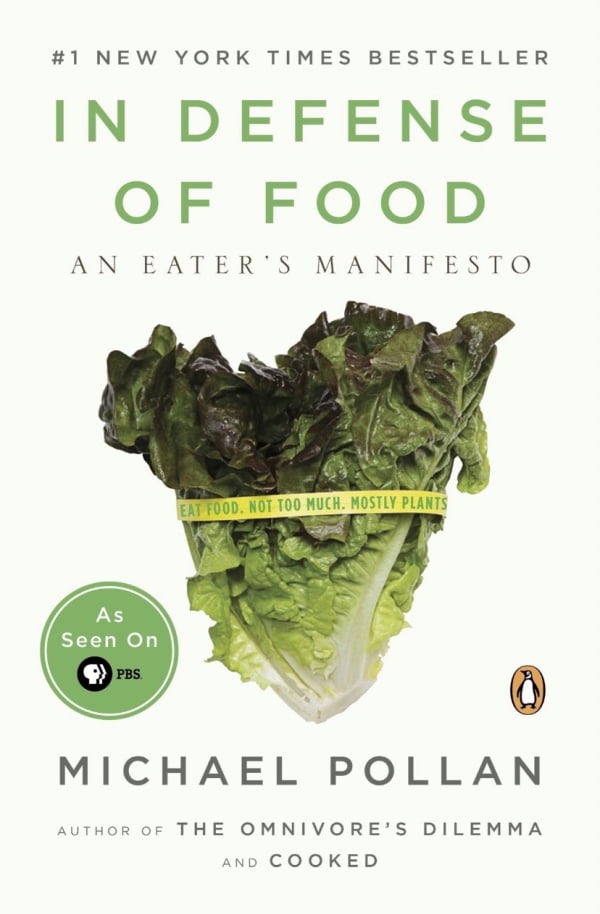 Everyday it seems a new miracle diet hits the market or a ground-breaking nutritional study is released…one that contradicts the last great breakthrough. How's a gal (or guy) supposed to know what to eat for optimal health?
If you are looking for a simple answer to this complex question, Michael Pollan's In Defense of Food: An Eater's Manifesto is the book for you. It doesn't get much simpler than this:
Eat food. Not too much. Mostly plants.
The end. Story finished.
Well actually the book goes on for another 250 pages, much of it explaining how things got so complicated in the first place…the roles played by government, nutritionists, journalists, and the weight loss industry.
There is also a discussion of what qualifies as food…and when and why did we exchange whole food for nutrients? Can you really break out nutrients and assign health value without considering other factors in the item of food or relationships between the factors?
In the final chapters of the book, Pollan gets to the practical tips for following his initial advice: Eat food. Not too much. Mostly plants. I'll share the headlines with you here. If you are intrigued, I hope you will read In Defense of Food: An Eater's Manifesto for further details.
Eat food
Don't eat anything your great grandmother wouldn't recognize as food; or if you prefer, don't eat anything incapable of rotting.
Avoid food products containing ingredients that are a) unfamiliar, b) unpronounceable, c) more than five in number, or d) that include high-fructose corn syrup.
Avoid food products that make health claims on the package.
Shop the peripheries of the supermarket and stay out of the middle.
Get out of the supermarket whenever possible. Shake the hand that feeds you. (Think farmers' market or community-supported agriculture.)
Mostly plants
Eat mostly plants, especially leaves. Treat meat like a seasoning.
You are what what you eat eats too. The diet of the animals we eat has a bearing on the nutritional quality of the food itself.
If you have the space, buy a freezer. Freezing (unlike canning) does not significantly diminish the nutritional value of produce.
Eat like an omnivore.
Eat well-grown food from healthy soils.
Eat wild foods when you can.
Be the kind of person who takes supplements…then save your money.
Eat more like the French. Or the Italians. Or the Japanese. Or the Indians. Or the Greeks.
Regard "innovative" foods with skepticism.
Have a glass of wine with dinner.
Not too much
Pay more, eat less.
Eat meals.
Do all your eating at the table.
Don't get your fuel from the same place your car does.
Try not to eat alone.
Consult your gut.
Eat slowly.
Cook. And, if you can, plant a garden.
About the book
ISBN-13: 9780143114963
Publisher: Penguin Publishing Group
Publication date: 04/28/2009
Pages: 256
Your turn
Have you read any good books lately? Please share.
Do you have a healthy-eating rule of thumb?
What else is on your mind? Anything at all; I just love hearing from you.
Follow my blog with Bloglovin.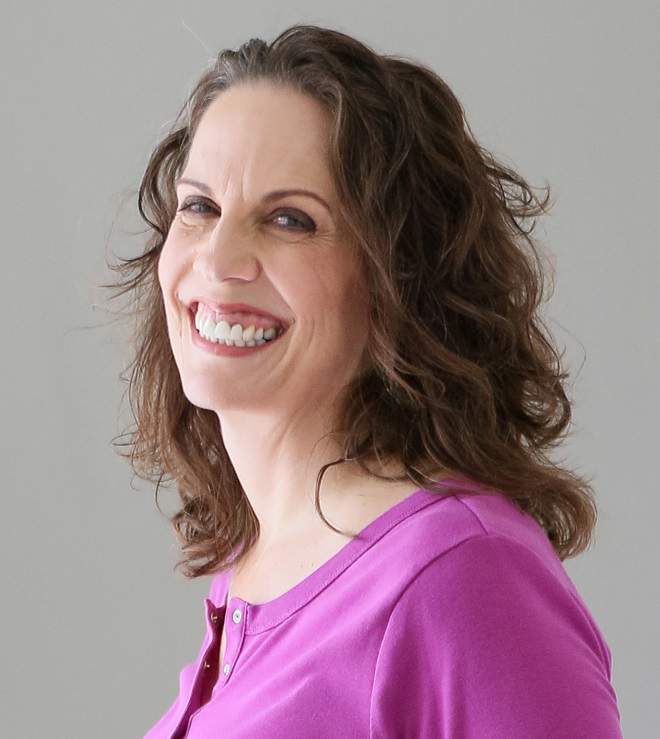 Christie is an author and professional communicator who blogs about life transitions, wellness, mindfulness, and anything else that answers the question "So what? Now what?"