It's easy to get so caught up in the hustle of life that we forget to appreciate the small miracles that happen every day. I created the monthly Thank You Notes post to help me relive the happy moments, savor the gratitude, and share them with you. I hope they also inspire you to think about what you have to be grateful for and share them with us. So let's get started!
Thank you Maddi…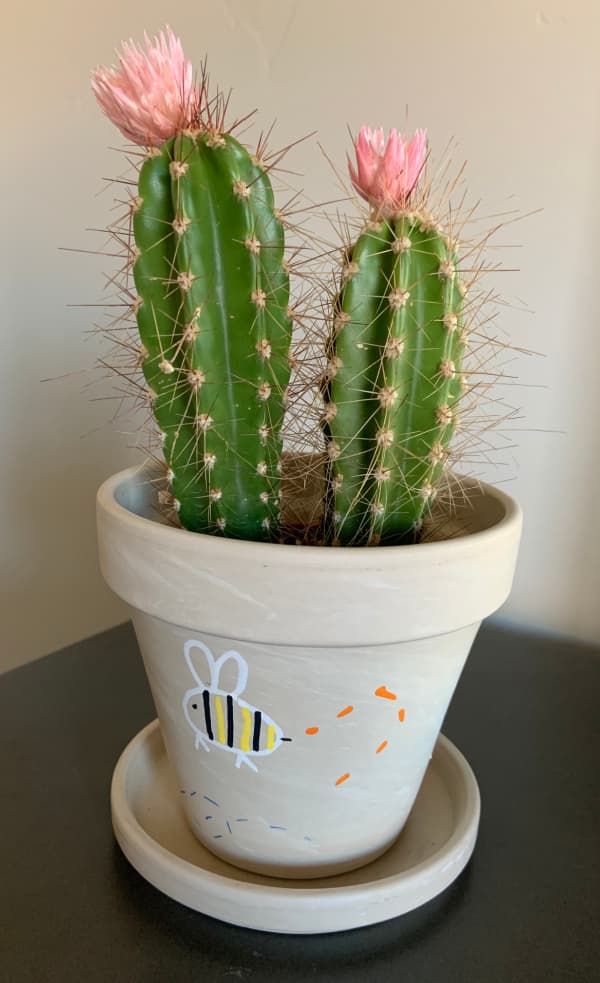 …for the thoughtful gift. You knew how much I liked this cactus, and you made sure I got it. Not to mention the custom-painted pot.
Thank you Brooks…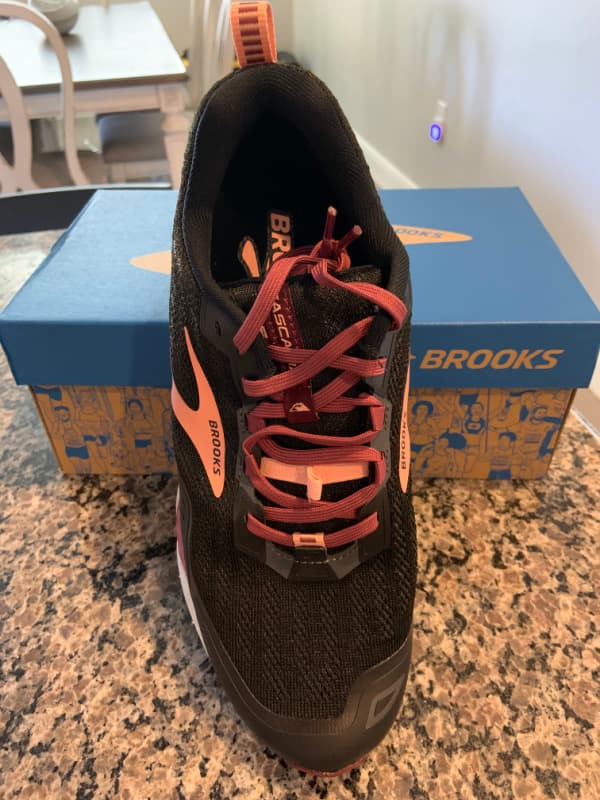 …for the most wonderful Cascadia trail runners. While you won't actually catch me running on many unpaved trails, these shoes are perfect for hiking…lighter than hiking boots, but with a better grip than running shoes. And while I am talking about running and hiking…thank you strong healthy body for keeping me going on the roads and on the trails.
Thank you Mother Nature…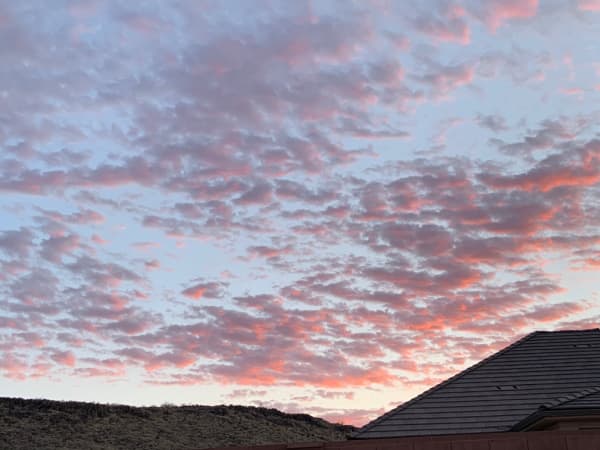 …for another spectacular sunset production. It simply is not possible to have a Thank You Notes post without a cloud pic.
Thank you Kenzi…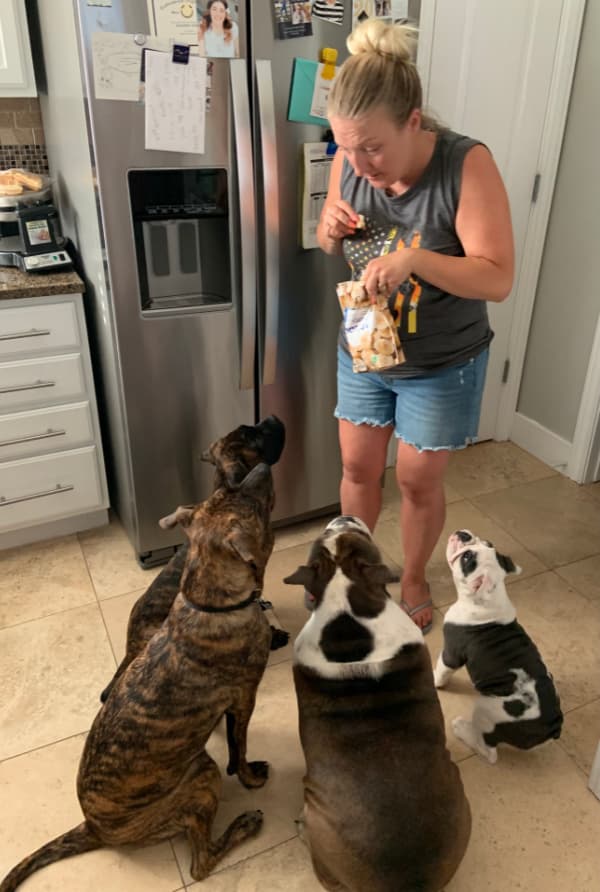 …for the wonderful birthday/Father's Day gathering that turned into a canine party. Thank you for having plenty of healthy dog treats on hand! (That's our Buddy, the second brindle from the left.)
Thank you Mother Nature (again)…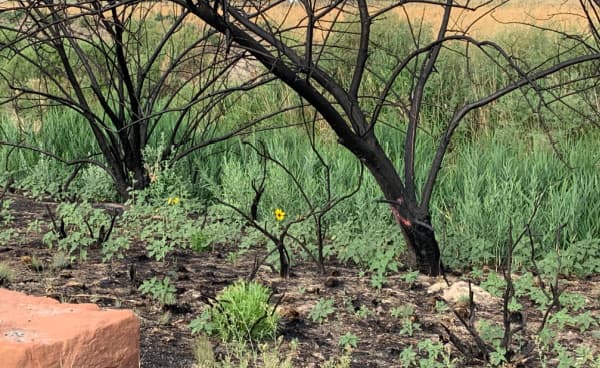 …for always coming back from the flames. This beautiful example of rebirth after destruction is truly inspirational. I wish my photography skills were better, but trust me, it was pretty. Thank you Cindy for the walk and talk.
Thank you roasted veggies…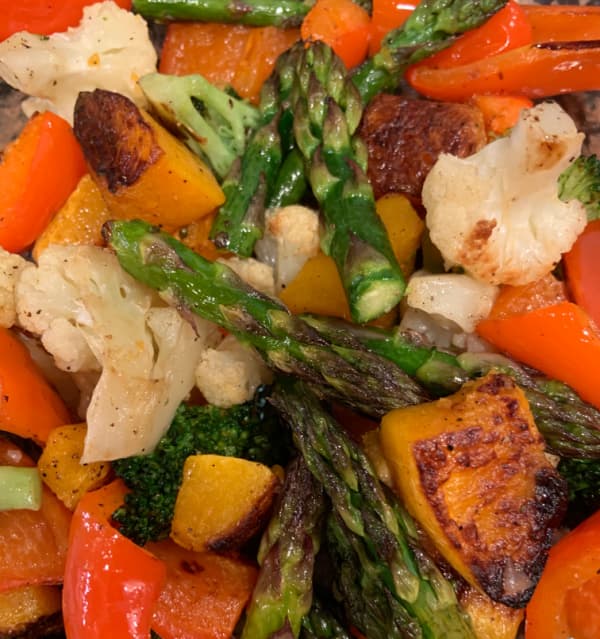 …for rocking my world! I mean seriously…how can something that tastes that good also be so good for you? My typical food-related thank you note is to a baked good, but sweets have nothing over this savory dish. In all seriousness…thank you to all the farmers, farm workers, delivery drivers, grocery store employees, and everyone else who had a hand in bringing this food to my table. That includes you, Mother Earth.
Your turn
So that's it for me this month. What you are feeling especially grateful for today? Please sprinkle your little bits of gratitude in the comments.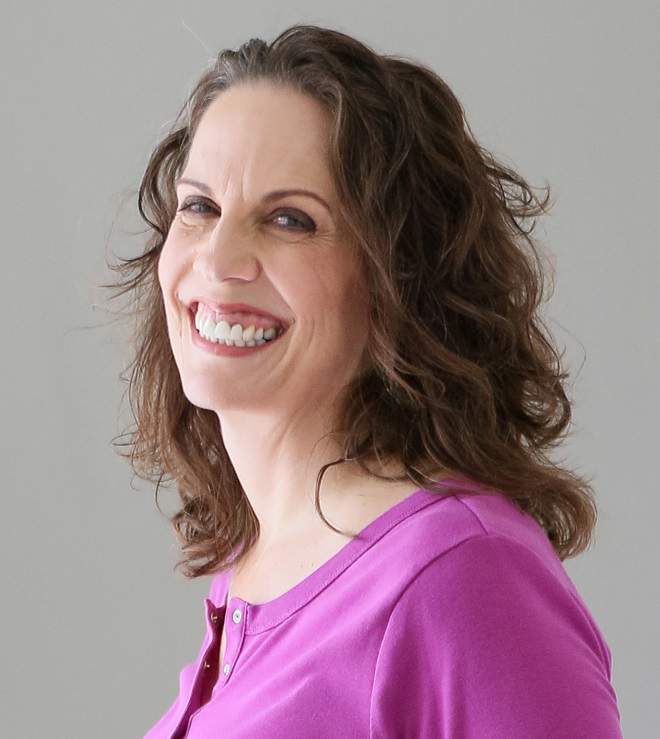 Christie is an author and professional communicator who blogs about life transitions, wellness, mindfulness, and anything else that answers the question "So what? Now what?"