It's been a while since I've written a Thank You Notes post. It's not that I haven't had much to be grateful for…more that I've been caught up in other things. But now I'm back, and I'll try to condense my little bits of gratitude from the past several months into one post.
I created the Thank You Notes post to help me relive the happy moments, savor the gratitude, and share them with you. I hope they also inspire you to think about what you have to be grateful for and share them with us. So let's get started!
Thank you mountains of Utah…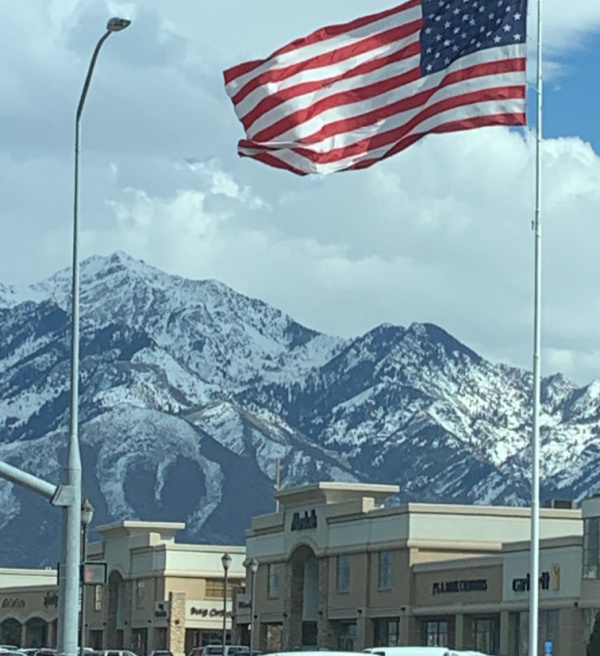 …for sharing the love in the form of a heart in the snow. This made my day. Thank you red light for giving me the opportunity to snap a pic and pass on the love.
Thank you Bobbi…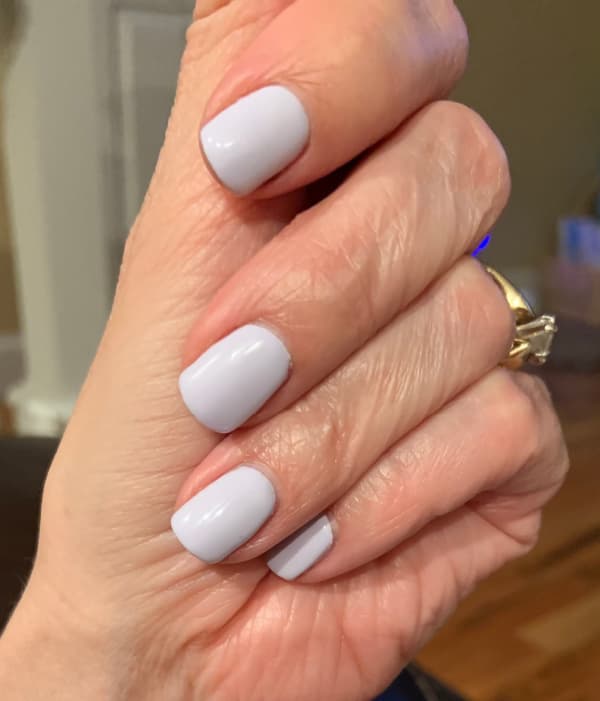 …for the pretty spring nails. Mother Nature may be slow in bringing the spring, but these nails lifted my spirits every time I looked at them.
Thank you Ashley, Tessa, and Piper…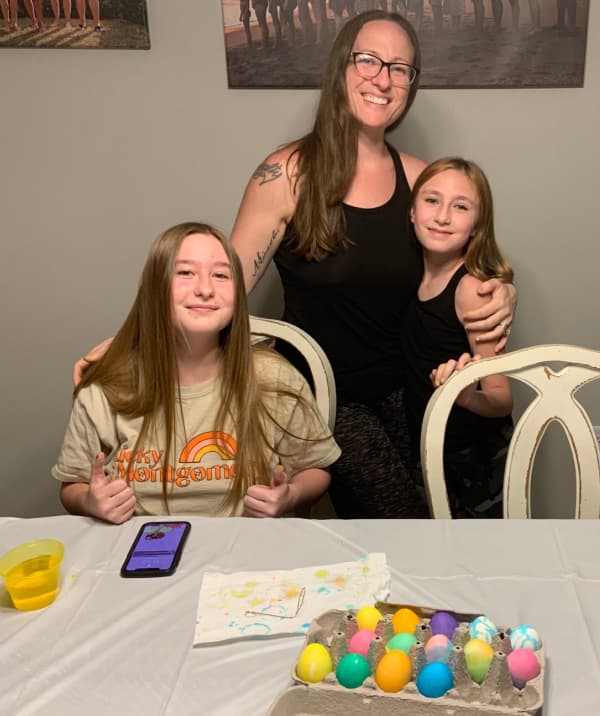 …for spending your spring break and Easter with us. It was fun sharing our new home with you, hiking, getting artistic, and just generally enjoying each others company.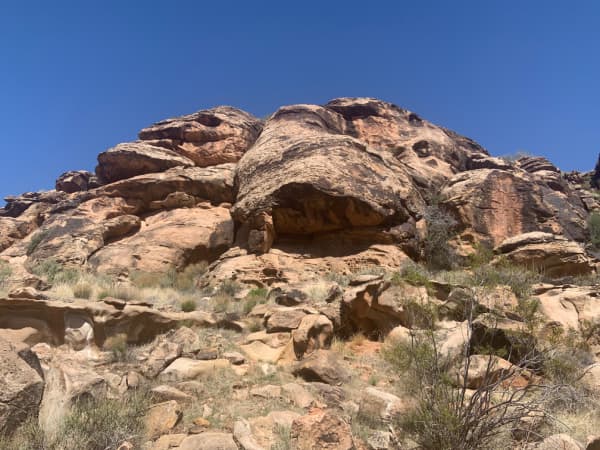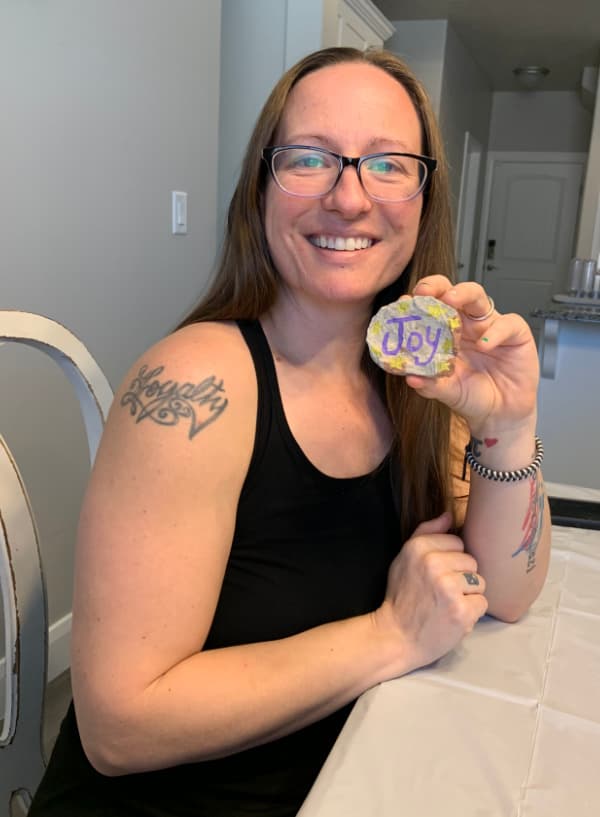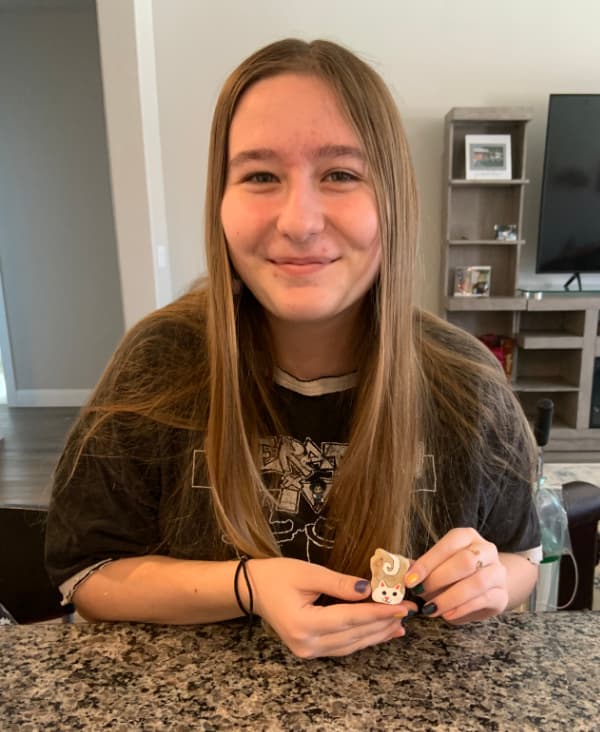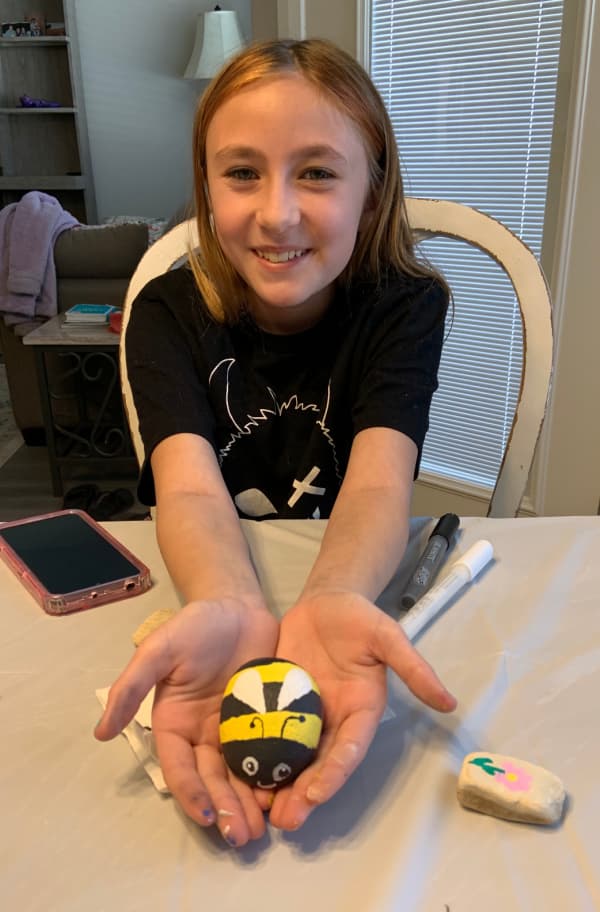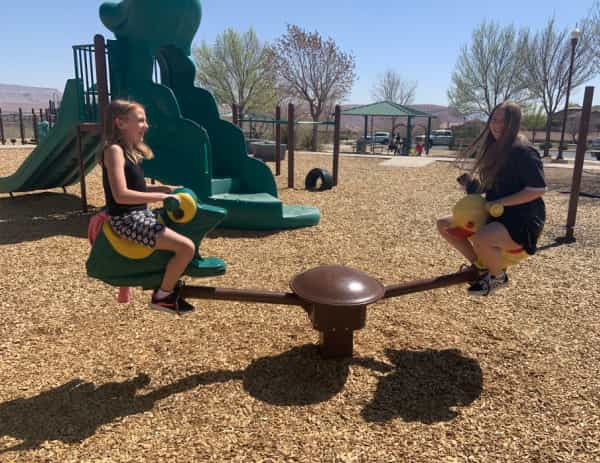 Thank you home gym…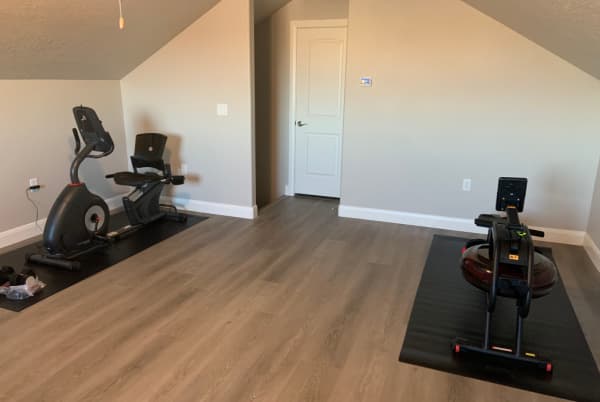 …for making it possible for me to maintain strength, flexibility, and balance even when I can't get outdoors…in other words, if it's too hot, too cold, too windy, too rainy, too early, too late… I am definitely a fair-weather walker. Thank you Larry and Piper for putting the equipment together. (Not pictured are adjustable weights and a yoga mat.)
Thank you Larry…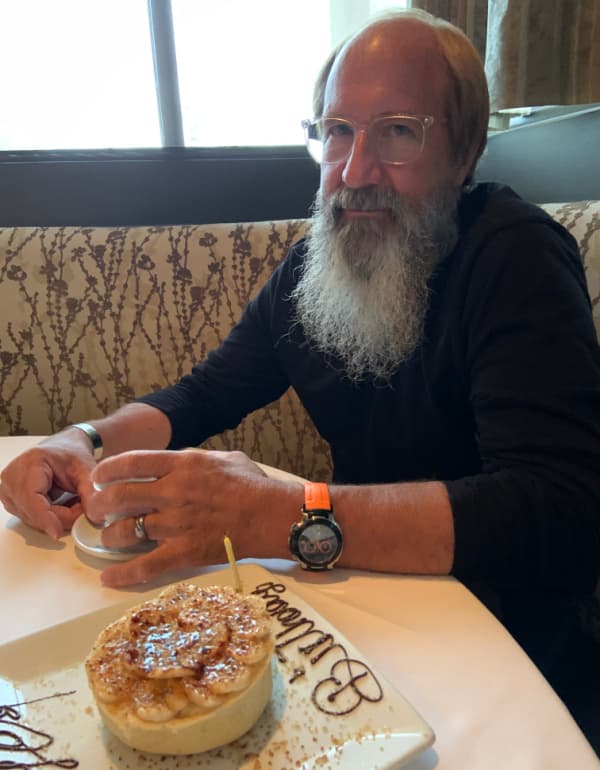 …for having another birthday. Mostly because that means you hung around for another year on this earth, but also so we could eat at Ruth's Chris! (By the way, you will have to trust me that he was thrilled with his caramelized banana pie. It was the picture taking that put that look on his face.)
Thank you Buddy…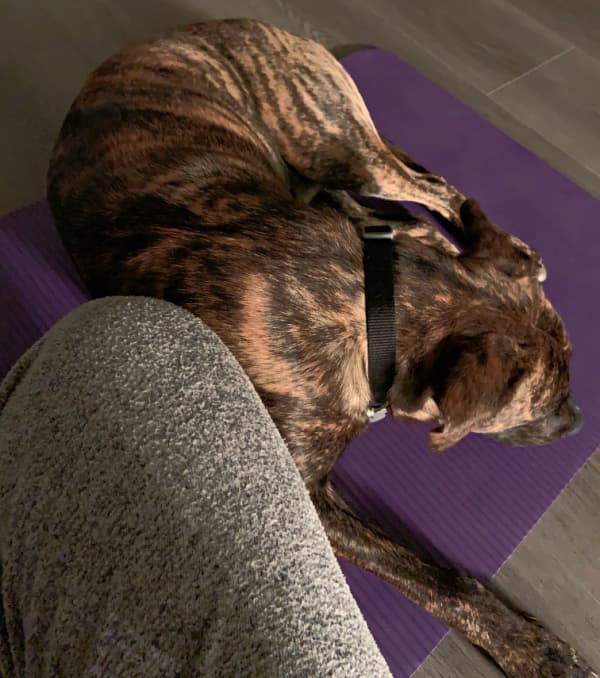 …for being such a good meditation partner…and for the enthusiastic greetings whenever I return home…and for the laughs at your funny antics. Thanks for being a good partner in general.
Thank you Tulip Festival…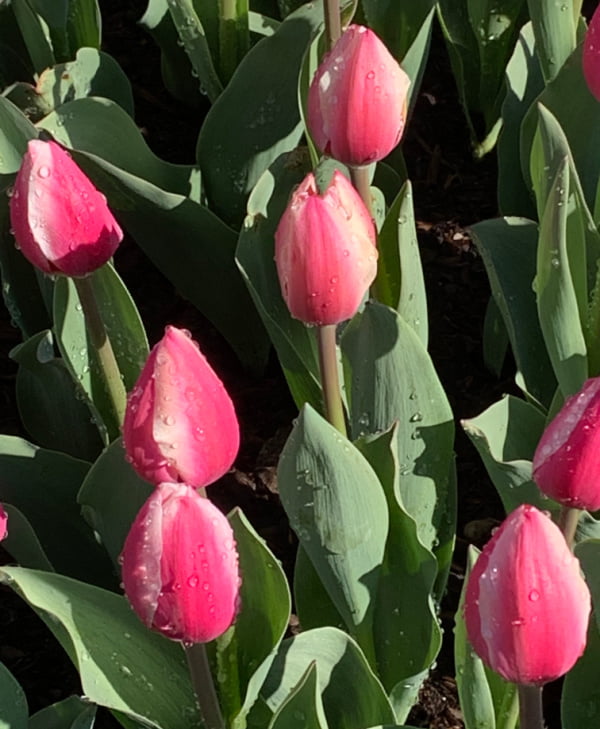 …for a beautiful display. Thank you Mother Nature for supporting our plans with perfect weather. Thank you Larry for going with me…and for being over 60, so we could go during the less-crowded senior hour. Thank you everyone who works at Ashton Gardens at Thanksgiving Point for creating such a delightful experience.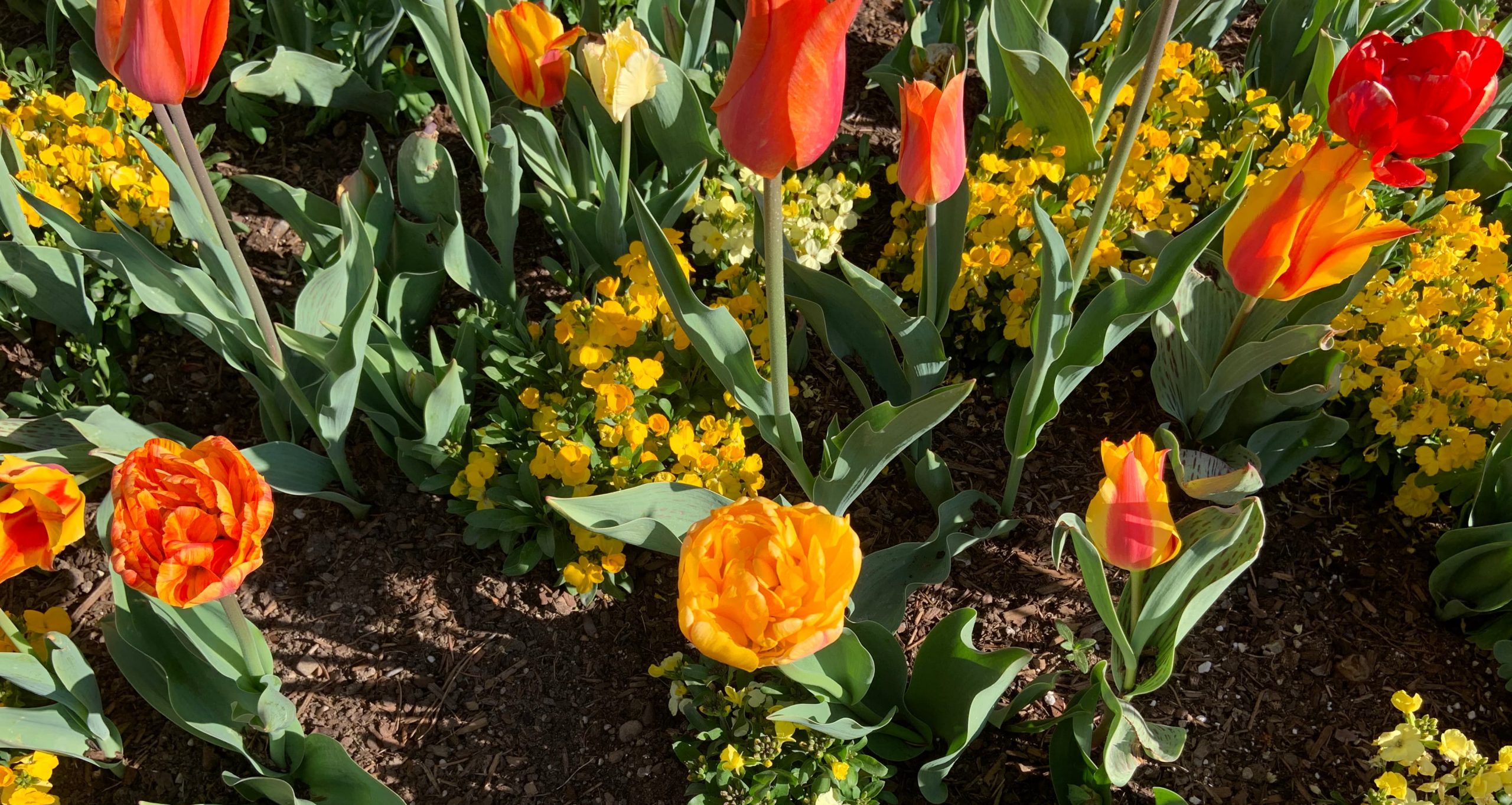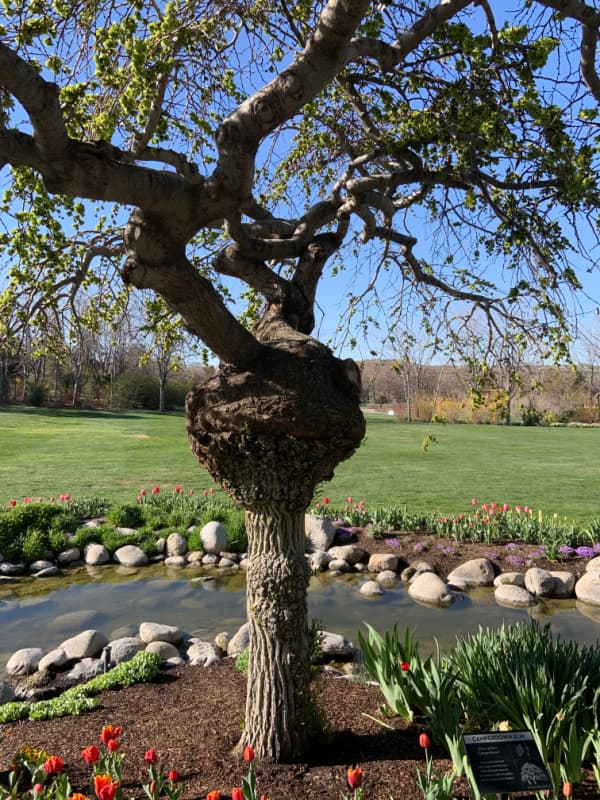 Your turn
What are you thankful for today?
Do you have a regular gratitude practice? What is it?
What else is on your mind? Anything at all…I just love to hear from you
Follow my blog with Bloglovin.
Shared on the GRAND Social.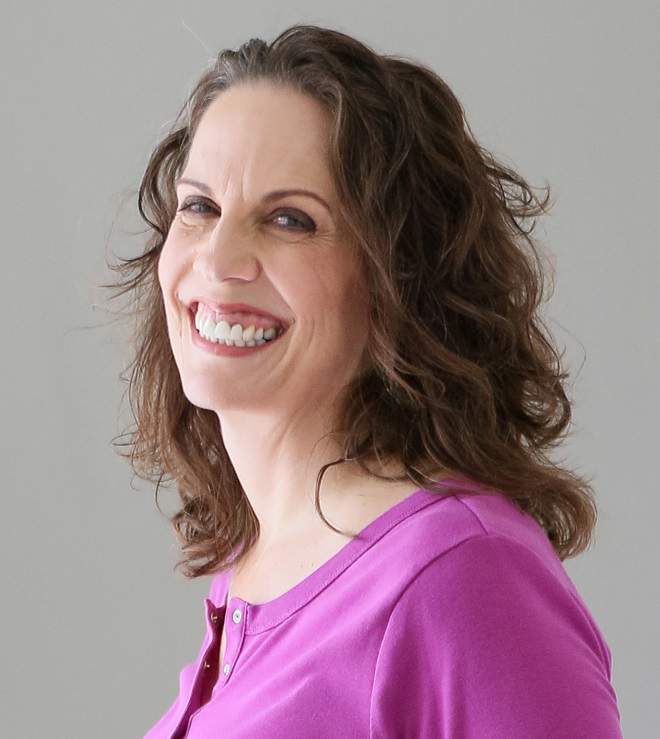 Christie is an author and professional communicator who blogs about life transitions, wellness, mindfulness, and anything else that answers the question "So what? Now what?"