I am by nature a goal-setting, list-making, progress-tracking junkie—always looking forward to the next task or milestone. For the past two years, I have been trying to tame the beast, practicing mindfulness and learning to be present in this moment.
That doesn't mean I've tossed out the to-do lists, trackers, or thoughts of the future altogether, but I have set aside the long-term goals and the quest for some major life purpose in favor of appreciation for the present moment.
This restorative time has served me well, but I feel something stirring inside, and the Universe seems to be prodding me towards a period of transformation.
Physical transformation
First, my Orangetheory Fitness studio announced a transformation challenge. The last two challenges have started in January, so I was not expecting this one, but participating seemed like a good idea. This is the time of year that I often start gaining some unwanted winter weight. A fitness challenge could be just the thing I need to go into the holiday season feeling fit and healthy.
The start of the transformation challenge typically triggers a hyperconsciousness of my eating habits, including closer tracking and a more restrictive mindset. But before I could even track the first meal, I saw this Fit Bottomed Girl post, which led me to some diet-busting Instagram accounts, which led me to the book Intuitive Eating.
Mindset transformation
Something clicked, and I realized that while I've been emphatically proclaiming "I don't do diets," for the past 14 years, I've maintained a dieting mindset. Some foods are bad; some foods are good. When I restrict myself to the good foods, I am good. When I indulge in the bad foods, I am bad.
What would happen if I abandoned the restrictive mindset? What if I allowed myself to make food choices without the ethical dilemma and resulting guilt? What if I honored my hunger, respected my fullness, and simply enjoyed the pleasure of eating without making it a moral decision? Is it possible to maintain a healthy weight AND have a normal, non-obsessive relationship with food?
I'll never know if I don't try, so I'm taking a leap of faith and setting the food tracker aside. While I'm at it, I'm giving my Fitbit a rest. I enjoy physical activity for its own merits, but I've become a little obsessive about the tracking–again judging the quality of the workout by how far or how hard the numbers say I went, not necessarily how I feel. Can I enjoy my hiking, Orangetheory Fitness, and other physical activity without the measuring and judging?
We're going to find out. I've had my initial InBody scan. I'm going to eat and workout as I wish for the next eight weeks, and then I'll have the final scan and see where I'm at as far as body fat and lean muscle percentage. For better or for worse (there are those judgment words again), I will share the results with you in eight weeks.
Goal transformation
In the midst of this transformation in my thinking about physical fitness, I happened upon another Instagram post, this one from Go Terri Go! In it, she was singing the praises of Marie Forleo's book, Everything is Figureoutable. While I wasn't in the market for a self-help book, nor was I consciously trying to figure anything out, something about the post intrigued me enough that I Googled the book and somehow ended up buying it.
As soon as I started reading, I felt energized and excited to set a new goal…to work on something big again…certain that I was ready to focus on a long-term goal without losing what I've learned about mindfulness and being present in the moment. Now I just had to figure out what the long-term goal was–and since everything is figureoutable, that's what I set out to do.
I started by completing the Insight to Action Challenges in the first chapters of Forleo's book, and it got me to thinking about a desire I've had to create videos in conjunction with my blog. I haven't pursued it for a couple of reasons:
What would I talk about? I can't just read my posts, and I have no special expertise, so I don't do tutorials. What could I make a video about?
I don't feel comfortable on camera. I've done a few television interviews for my day job, and I never feel natural. To me, I always come off as stilted, uncomfortable.
I don't know anything about recording or publishing a video. I don't have any special equipment, and the lighting in my house is awful for photography.
These "reasons" didn't hold up well under Forleo's everything is figureoutable philosophy. In truth, I do have an idea for a video series, but the voice of uncertainty was drowning it out. Who am I to advise other people? Will anyone watch? What if I stumble over my words and look like a fool? What if I just look terrible on camera?
And then, while I was contemplating this, my daughter, Ashley, who is obviously much more courageous than I published her first YouTube video, with no experience or special equipment…and a highly personal story. She didn't wait until she was 100-percent sure. She just went for it.
If she can put herself out there, why can't I?
So I'm still working through the details, but expect me to be setting some goals, putting my beginner self out there, and blogging about the experience.
Your turn
Do you vlog or otherwise share videos? If so, how did you get started and where will I find your videos?
Are you an intuitive eater or do you like to measure and track?
How do you balance planning and growth with mindfulness and being present in the moment?
What else is on your mind today? Anything at all. I just love to hear from you.
Follow my blog with Bloglovin.
Shared on the GRAND Social and #MLSTL and Blogger's Pit Stop.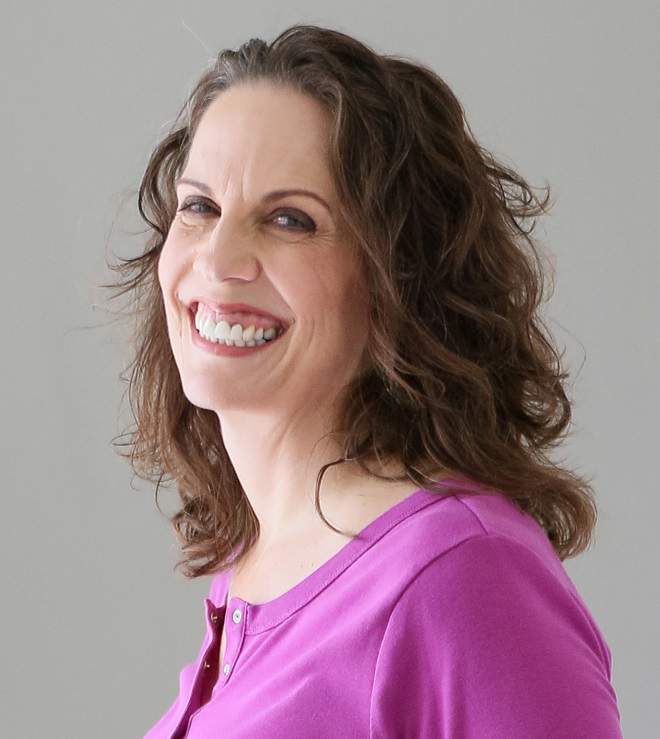 Christie is an author and professional communicator who blogs about life transitions, wellness, mindfulness, and anything else that answers the question "So what? Now what?"