Happy Friday! I hope your week was a good one. Mine brought several opportunities for celebration, so this week's Friday Favorites is all about celebrating good times–large and small.
Larry and I had planned on going to the Ice Castles in Midway last weekend. (Some of you may recall that was one of my Winter Bucket List items.) As it turns out, the unseasonably warm weather reeked havoc on the ice castles, and they closed early this year. In the spirit of going with the flow, we decided to take advantage of said warm weather and see if we couldn't get to the cabin. (It is typically not accessible by car this time of year.) And guess what? We were able to get all the way to the top of the driveway!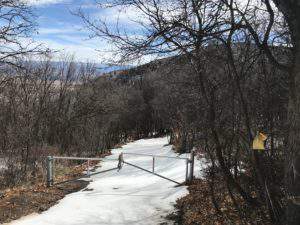 We walked down the driveway and went inside. It was COLD, but all was well. If the weather holds, we'll spend President's Day weekend there–with a fire to keep us warm. That would be our earliest stay for any year since we've owned Hawkes Landing.
Also, this past weekend, our Tessa celebrated her 12th birthday. We got to share part of it with her with a cake Papa made (homemade just for his B-Girl).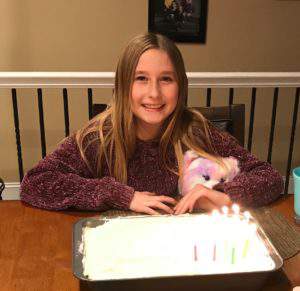 And watching her open a present from Mom. Tessa picked it out herself and "accidentally" sent the link for the large mat. I'm pretty sure she is slowly turning her family home into a personal gym.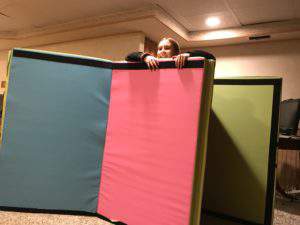 I'm all prepped to celebrate Valentine's Day with this simple, yet so pretty, Valentine's nail art, courtesy of Meghan. She's the best!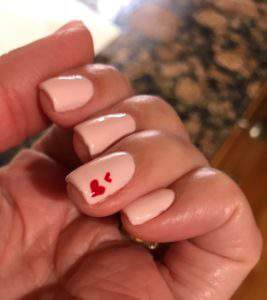 And now I'm relaxing with some inspirational tea…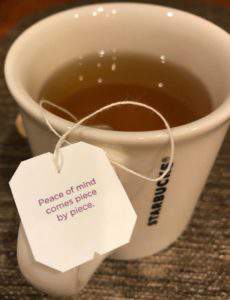 While watching the first of the Olympic games.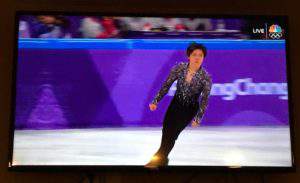 Those are some of the highlights from my week (the ones I remembered to photograph). I'd love it if you'd share something that made you smile this week.
Follow my blog with Bloglovin.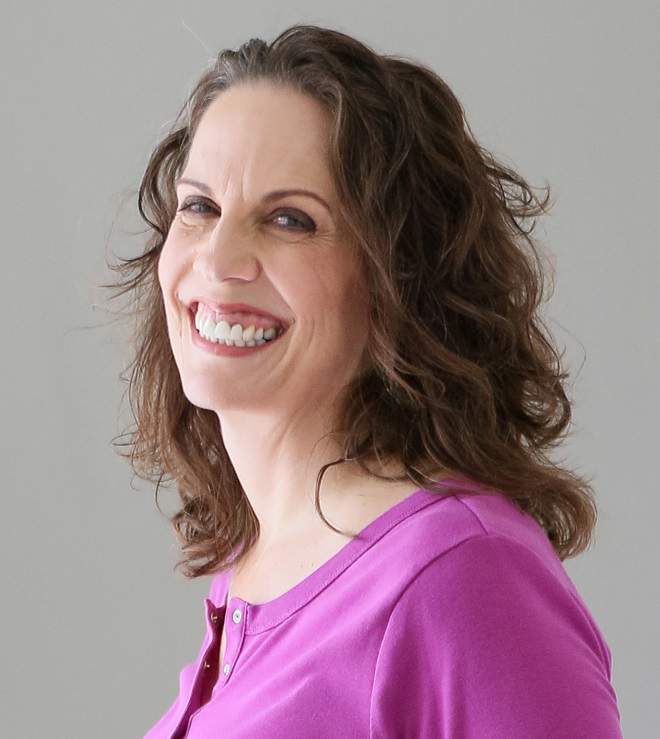 Christie is an author and professional communicator who blogs about life transitions, wellness, mindfulness, and anything else that answers the question "So what? Now what?"