Take your time and your talent and figure out what you have to contribute to this world, and get over what the hell your butt looks like in those jeans! "

America Ferrera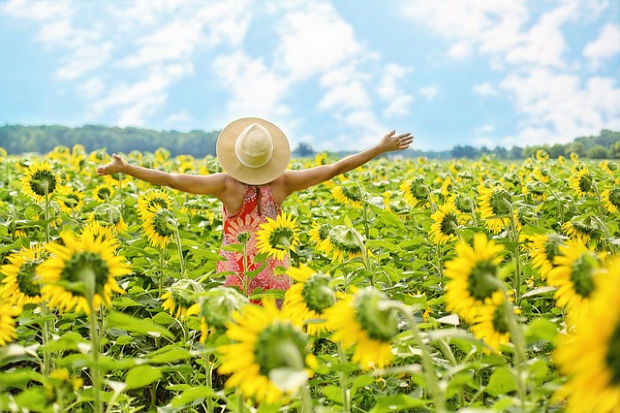 I broke up with my bathroom scale almost a month ago, after a long dysfunctional relationship. Surprisingly, I don't miss her at all. She was a bully, judging me based on one tiny aspect of who I am.
The scale can only give you a numerical reflection of your relationship with gravity. That's it. It cannot measure beauty, talent, purpose, life force, possibility, strength, or love."

Dr. Steve Maraboli
The first time I remember critiquing my body was in fifth grade. I was too tall, and my left rib cage curved out at the bottom (instead of inward, like the more obedient right rib).
By sixth grade, I refocused my attention on a problem that I could actually do something about–my weight. Was I getting fat?
I was in junior high school when I went on my first diet. Yep, I was definitely getting fat.
For young women, I would say, don't worry so much about your weight. Girls spend way too much time thinking about that, and there are better things…what makes you different or weird, that's your strength

Meryl Streep
When I graduated from high school, I moved into an apartment with my older sister and her best friend. We started a cycle of dieting and getting ready to diet (read: eating everything in sight like it was the last time we would eat again). Losing weight was exhilarating, but food was pretty darn good too. It was a constant tug of war, and I always proved to be a less-than-worthy dieter.
Somehow despite my body's aesthetic imperfections, it managed to function reasonably well and was even able to conceive and nurture two healthy babies. Of course, that created more imperfections. Now I could add stretch marks and sagging breasts to my list of woes.
Okay, I can't blame that on the scale, but my weight remained the one unsatisfactory part of my body that I should be able to control, so most of my angst was centered there.
To be honest, I always assumed I'd grow out of this. Either I would finally reach my perfect weight and sculpt my body into something resembling the magazine models, or I'd reach an age where I didn't care so much.
By my 57th birthday, neither of those things had happened.
What if you wake up some day, and you're 65, or 75, and you never got your memoir or novel written; or you didn't go swimming in warm pools and oceans all those years because your thighs were jiggly and you had a nice big comfortable tummy; or you were just so strung out on perfectionism and people-pleasing that you forgot to have a big juicy creative life, of imagination and radical silliness and staring off into space like when you were a kid? It's going to break your heart. Don't let this happen."

Anne Lamott
To be clear, I was at a healthy weight and more physically fit than I had ever been, but my body still wasn't Sports-Illustrated-model ready, and I was still obsessing over that number on the scale.
Up a pound, bummed. Down a pound, ecstatic.
I wasn't depriving myself of foods that I loved, but I wasn't fully enjoying them either. It was definitely a guilty pleasure. Heavy on the guilt.
You're a human being. You live once and life is wonderful, so eat the damn red velvet cupcake."

Emma Stone
Then I read Intuitive Eating, and something clicked. I put the scale and the trackers away and so far I haven't looked back.
I have an amazing healthy body that carries me around day after day doing all the things I love to do. It allows me to experience every physical sensation this world has to offer–sights, sounds, smells, tastes, touch.
Why have I been so hard on it?
Everybody has a part of her body that she doesn't like, but I've stopped complaining about mine because I don't want to critique nature's handiwork… My job is simply to allow the light to shine out of the masterpiece."

Alfre Woodard
Sure, I want to treat my body well. There is a place for good nutrition and physical activity. But there's also a place for decadent food that has no other redeeming factor except that it tastes divine. And for sitting back with your feet up doing nothing but taking in the moment.
And for enjoying those experiences without guilt…or explanation…or need to make up for it later.
And there is definitely no place for harsh judgment.
You can't hate yourself healthy.

Fit Bottomed Girls
So I invite you to join me in this revolution. Break up with your scale. Fall in love with your body.
Happy Monday! Episode 3
And one last thing–if you missed yesterday's vlog about taking loving kindness on the road, please check it out here. The message can be applied to every day of the week–and you don't have to be employed outside the home to join this experiment.
Your turn
How often do you weigh yourself?
What's the most outrageous diet you've tried? How long did you last?
What's your favorite decadent food?
What else is on your mind? Anything at all. I just love to hear from you.
Follow my blog with Bloglovin.
Shared on GRAND Social and #MLSTL.
Image by Jill Wellington from Pixabay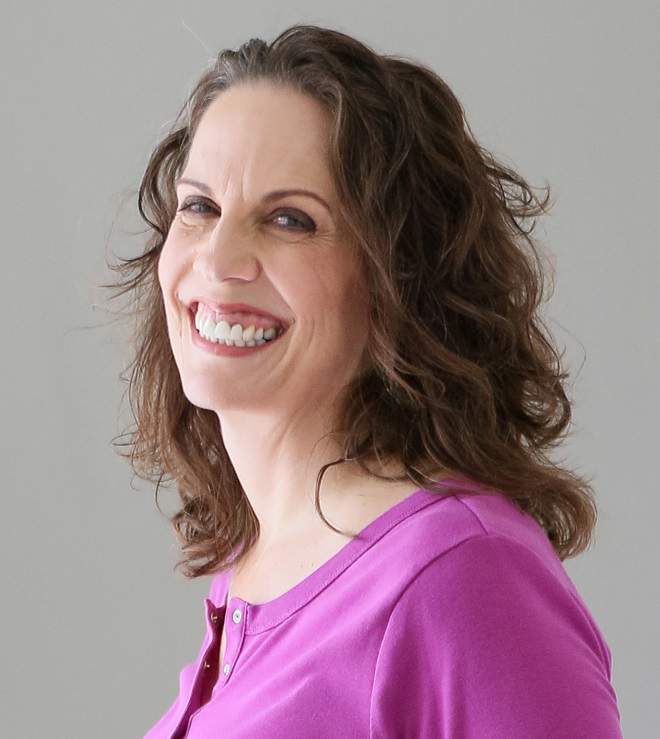 Christie is an author and professional communicator who blogs about life transitions, wellness, mindfulness, and anything else that answers the question "So what? Now what?"